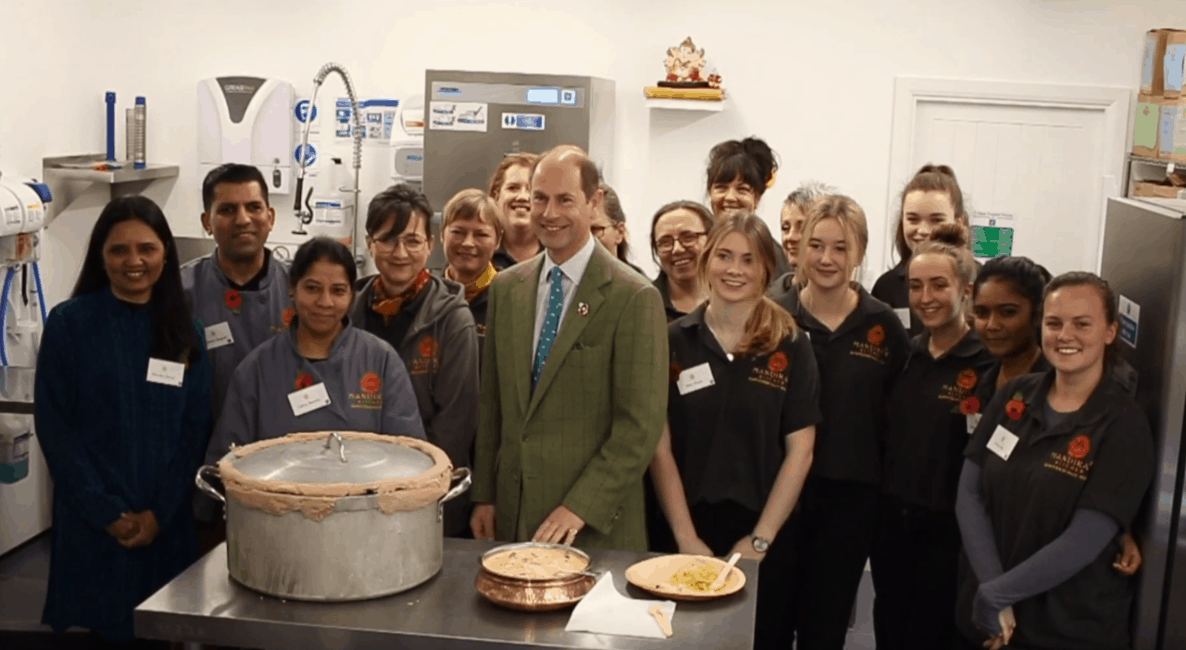 07 Nov

Mandira's Kitchen Royal Visit

On Wednesday 6th November, our videographer Ben headed over to Silent Pool to visit Mandira's Kitchen. His visit was for a very special reason as Mandira's Kitchen received a royal visit from His Royal Highness, Prince Edward, Earl of Wessex, to celebrate the work of Surrey Hills Enterprises! Take a look at the video that Ben captured here on our YouTube channel:
Mandira's Kitchen Royal Visit
The Earl of Wessex arrived to be greeted by Mandira, her friends and family, and others that she has worked with. The royal visit involved the Earl meeting staff and getting involved with the preparation of the food. To start, Mandira gave the Earl a 'Spice Tour'. She spoke about the different spices she uses and the Indian heritage of her food. She then took him through to the kitchens to meet the team, including the chefs. The Earl then got involved in preparing one of the dishes with the team. He even helped with breaking the bread, which is a very important piece of Indian culture.
After that, the Earl had the opportunity to make his own packaging and use the sealing machine to add the finishing touches to his dish! He then ventured back outside to meet the crowds. For the final piece of his visit, the Earl unveiled a plaque that signifies the official grand opening of Mandira's Kitchen! He then went on to the next stop of the tour with a cooler bag full of one of each of Mandira's delicious meals.
It was a very exciting day for Mandira's Kitchen having a royal visit. However, Delivered Social was given exclusive press access to go inside Mandira's Kitchen with the Earl of Wessex. So, it was also an exciting day for us! To find out more about Mandira's business and the meals that she creates, visit her website here. And, if you'd like some videos taken for your business, to showcase a special event or just your day-to-day, get in touch with us now!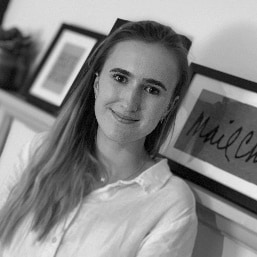 From graduation to social media, Abbie plans to put her skills to use marketing our amazing social clients.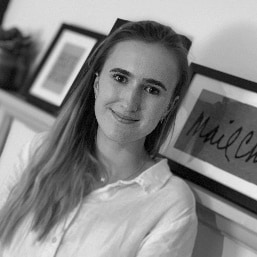 Latest posts by Abbie Mills (see all)