A brand new website for this group of amazing volunteers
We're passionate about helping charities like Good Neighbours grow
Find out more about the new site that we designed and built for them, free of charge as a part of our Delivered Social Green initiative. In our social clinics, we often welcome new charities such as Good Neighbours.
Good Neighbours are led by a group of volunteers who bring together a variety of skills and goodwill to help the most vulnerable in their local areas. A lot of people do not have close family or other people who can help with simple tasks such as weekly shopping, gardening or walking the dog. So when these vulnerable people are at a loss – the Good Neighbours charity step in to lend a hand.
To find out more about the work Delivered Social Green does, click here.
Good Neighbours: The Results
 We created a professional website for Good Neighbours for FREE! It was important as always to include the charity's main colours and logo. Hence the pops of green all over! (As a Delivered Social Green project – this was very fitting.) As well as this, it was important that the website outlined all of the amazing services the volunteers provide to the local community. To do so, we created bespoke icons and ensured all of the website's copy was easy to follow and read.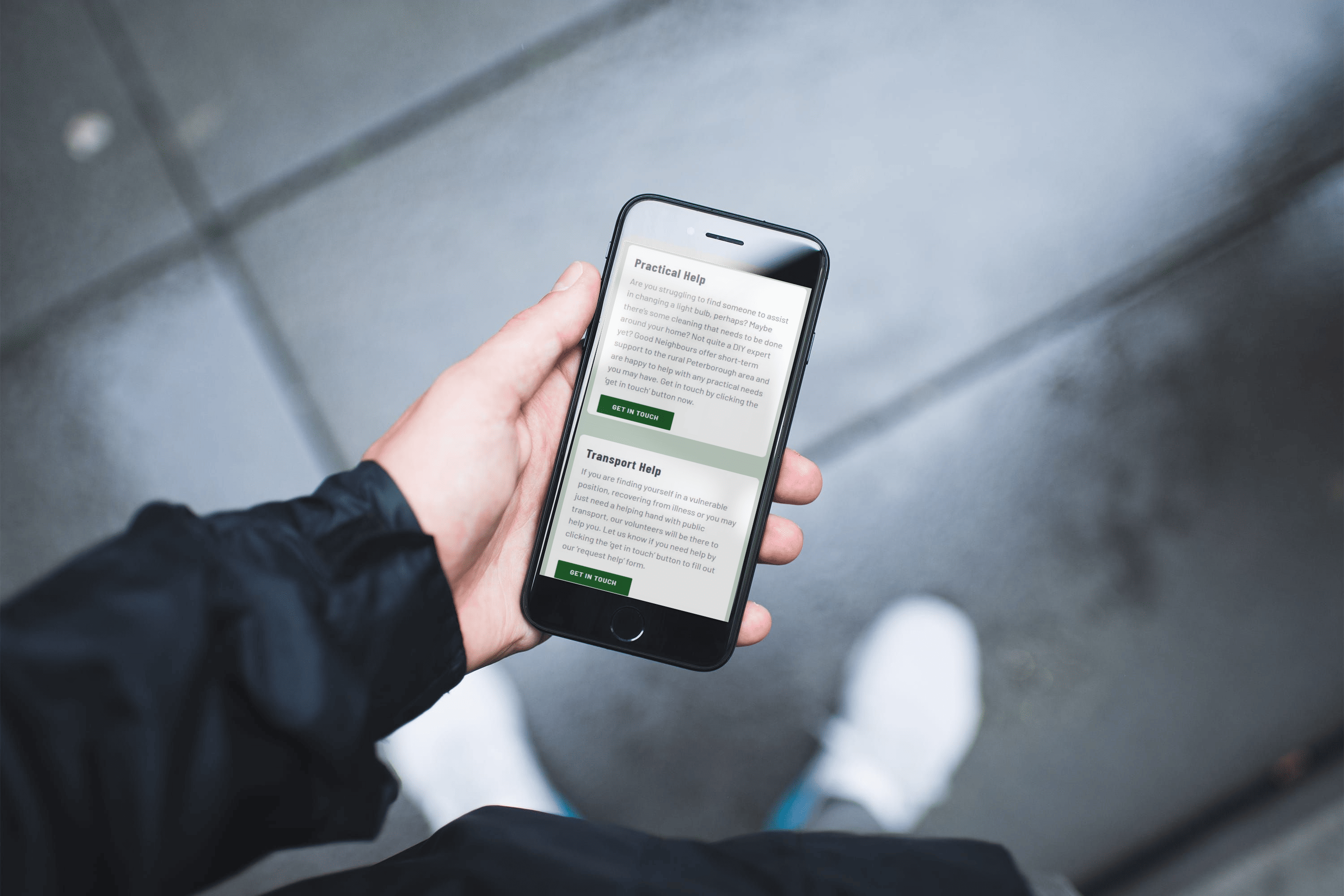 If you are looking for help with your website or social media marketing, email us on hello@deliveredsocial.com or give us a ring on 01483 608303 – we're always happy to help!