A brand new site to help take other businesses to the next level
We love helping businesses grow, and so does Augmentable Coaching!
Based just down the road from us, in Reigate, we knew we wanted to help Augmentable Coaching with a brand new website straight away.
They're a coaching business who help their clients take their own businesses to the next level. They specialise in Business Strategy, Executive Coaching and Corporate Training. Overall, they help clients to identify and focus on goals and overcome barriers. They came to us looking for a new website that would both showcase their services and be visually appealing.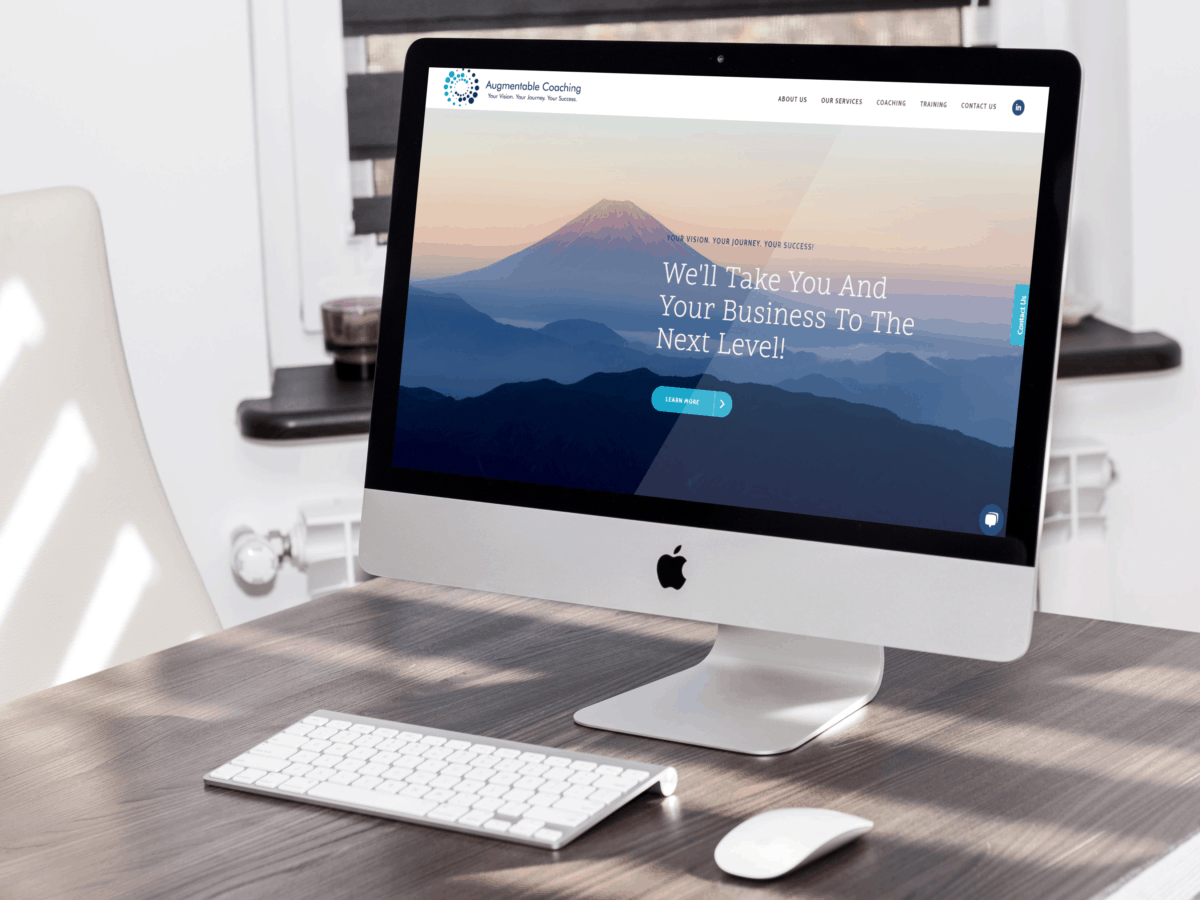 Augmentable Coaching: The Results
Our web team created a beautiful website for Augmentable Coaching.  The aim was to help them grow their business by attracting clients by showcasing their coaching services. Through the use of tranquil imagery and a calming blue colour scheme, we created a soothing website that has an instant calming effect!
We decided to focus on the different services that they can offer to prospective clients. As a result, the website is simple, pleasingly laid out, and easy to navigate. It allows the business to clearly explain their services and attract new clients.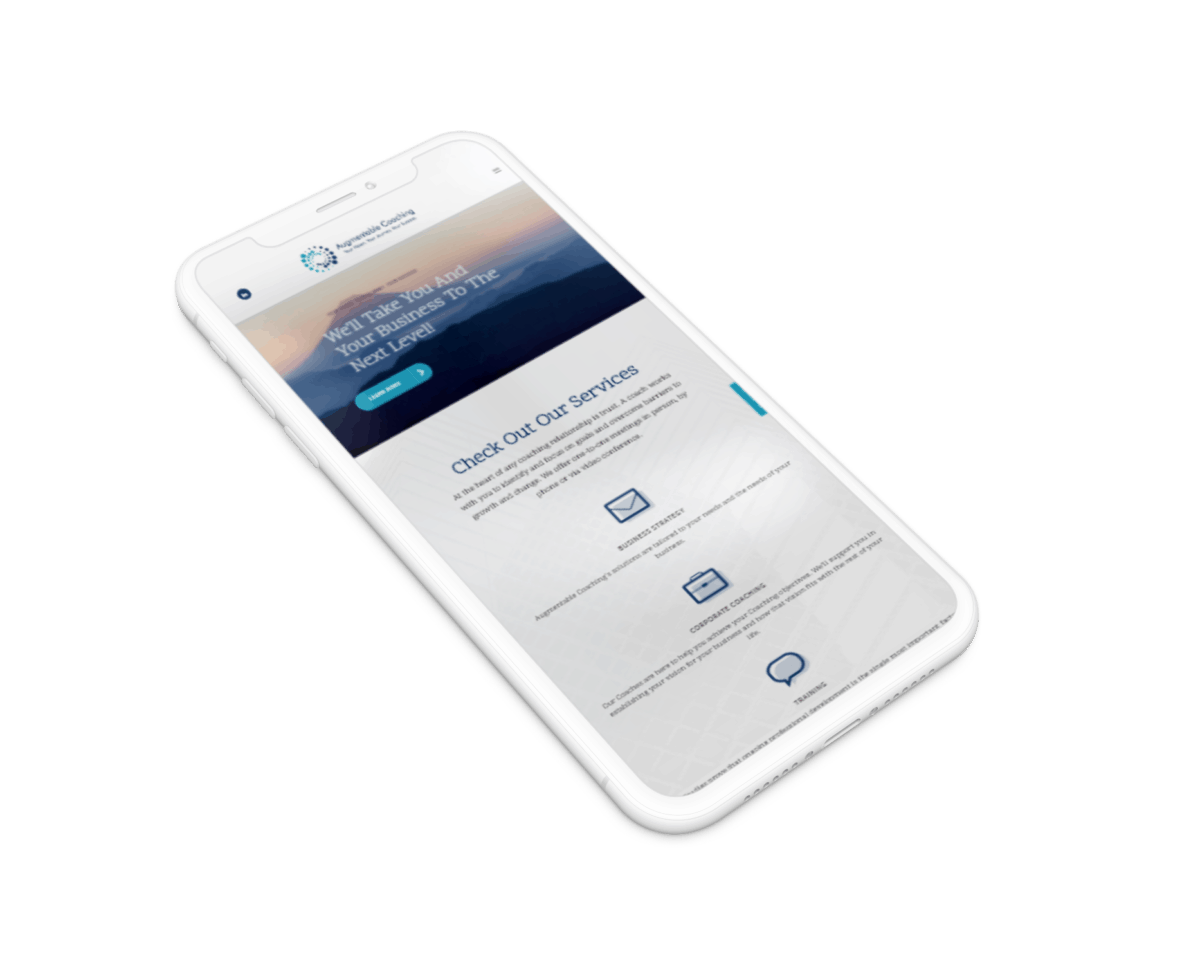 If you are looking for help with your website or social media marketing, email us on hello@deliveredsocial.com or give us a ring on 01483 608303 – we're always happy to help!