Chater Dunham: Social Media
Transforming online presence through a new, personalised social media campaign
We're passionate about helping businesses like Chater Dunham grow their brand and online presence
Chater Dunham specialises in all sorts of photography, including family photoshoots, corporate headshots, commercial photography and school photos. As well as this, they also offer workshops. Here they teach others on the art of photography, and the techniques required to take a good shot. These run for both children and adults, so this was something we considered in our marketing material.
Social media is a vital tool for expanding your reach and building brand awareness. Find out more about the campaign we built for them below.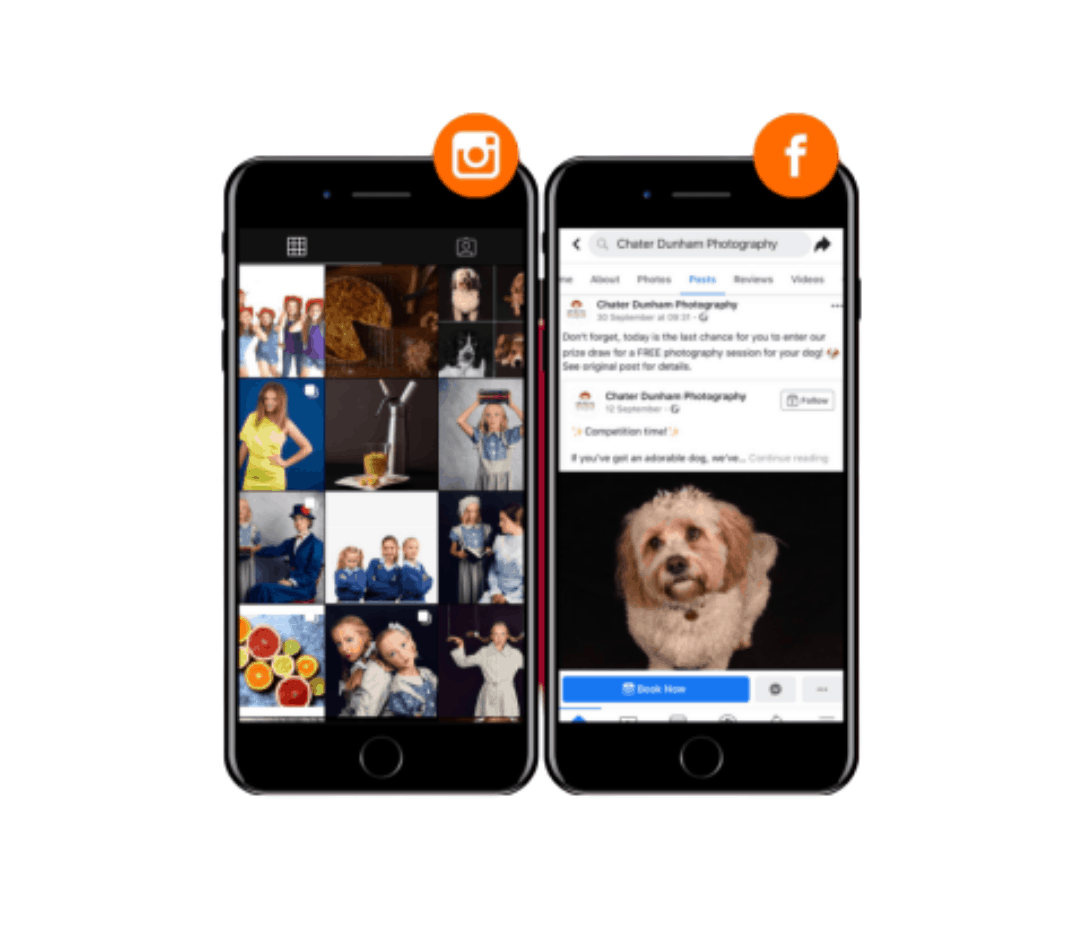 Chater Dunham: The Results
Delivered Social used some of their captivating photography as the basis for the posts we created, accurately showcasing Chater Dunham and the services they provide. The Chater Dunham social media profiles have been improved, and now showcase the different styles of photography Chater Dunham do for their clients. We created content for their Facebook and Instagram platforms. This ranged from portraits of clients and groups, to still photos of objects like fruit and vegetables, displaying the variety of services the business provides. Offering both photography and workshops meant we had to ensure all aspects of the business were promoted.
We have also posted several one-off posts on the Chater Dunham social media. This included a free dog photoshoot competition and a back to school promotion. By promoting special events for the business, we were able to attract a large amount of internet traffic and attention, which lead to both of these gaining lots of interest online!
Check out their social links above to see what we've done.
If you are looking for help with your website or social media marketing, email us on hello@deliveredsocial.com or give us a ring on 01483 608303 – we're always happy to help!