A sweet new site for this ice cream business!
We're passionate about helping businesses like Daisy Vintage Ices grow
Wendy wanted a refresh of her website for her adorable vintage ice cream van. We took this project on board!
We designed her a brand new website for Daisy Vintage Ices, to showcase what the business is all about- Wendy and her vintage ice cream van! This was a very exciting project for us at Delivered Social and we loved working on it.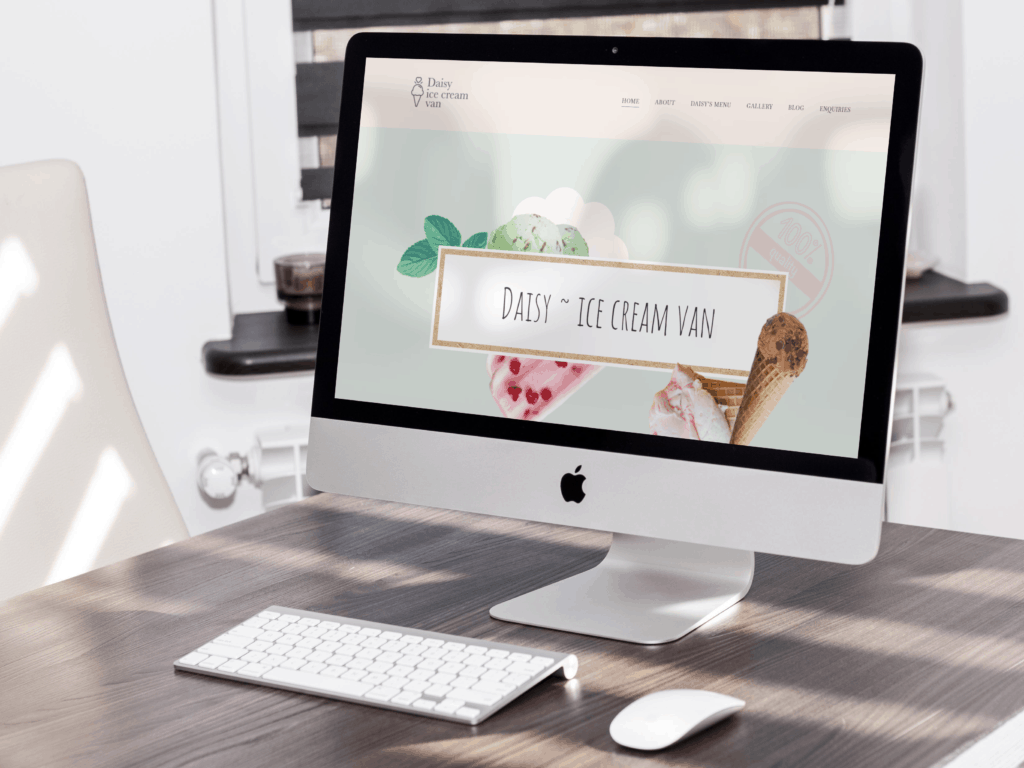 Daisy Vintage Ices: The Results
Working with Daisy Vintage Ices was a really fun web design project. Our team was excited to work on a beautiful website. And, with a delicious menu on offer, including some homemade bakes and vegan ice lollies, what's not to love?!
We created a fun and pretty website that has a vintage-inspired feel. The aim was to get more local exposure for Wendy's business, and this website has allowed her to have a far stronger online presence! The use of SEO has also boosted the website in search engine rankings, allowing Daisy Vintage Ices to be found more easily, and by more people.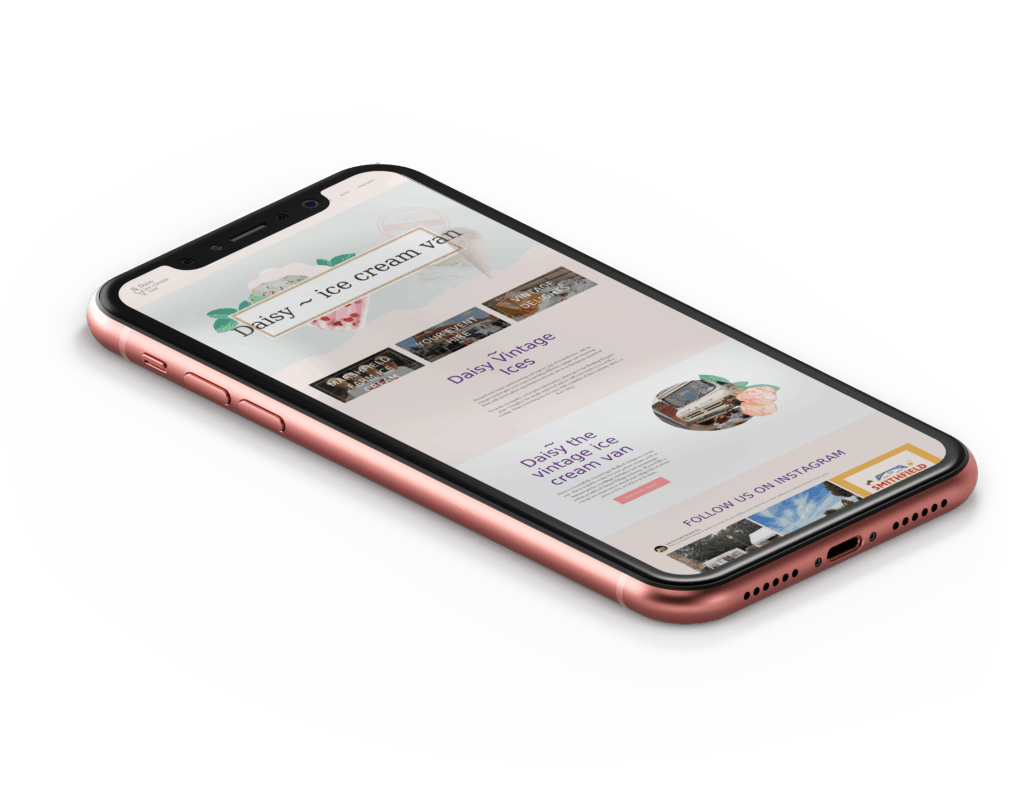 If you are looking for help with your website or social media marketing, email us on hello@deliveredsocial.com or give us a ring on 01483 608303 – we're always happy to help!
Book your FREE social clinic today.
We've held over 750 social clinics at our Guildford offices. If you are a business looking to grow, change your strategy or simply learn why not book in your free session today! We've got popcorn!