Web Design | Influencer Campaign
"NUVO Health is all about creating a new era of living. One that is balanced, rejuvenating, natural and convenient."
Hannah from NUVO Health created the brand after moving to London and realising what a stressful and restless place it was! Her aim was to create a convenient and natural way for these busy people to look after themselves in more ways than one. She had the product, but needed a hand promoting it and making sure everyone knew about these amazing supplements!
Hannah had done the hard work – finding natural ingredients, putting the formula together and creating her excellent product. But she needed our help to build an online presence – one that would give her clients somewhere to purchase and find out more about the amazing work NUVO Health is doing. A shiny website showcasing our in-house photography was in order.
Tailored website with search engine optimisation.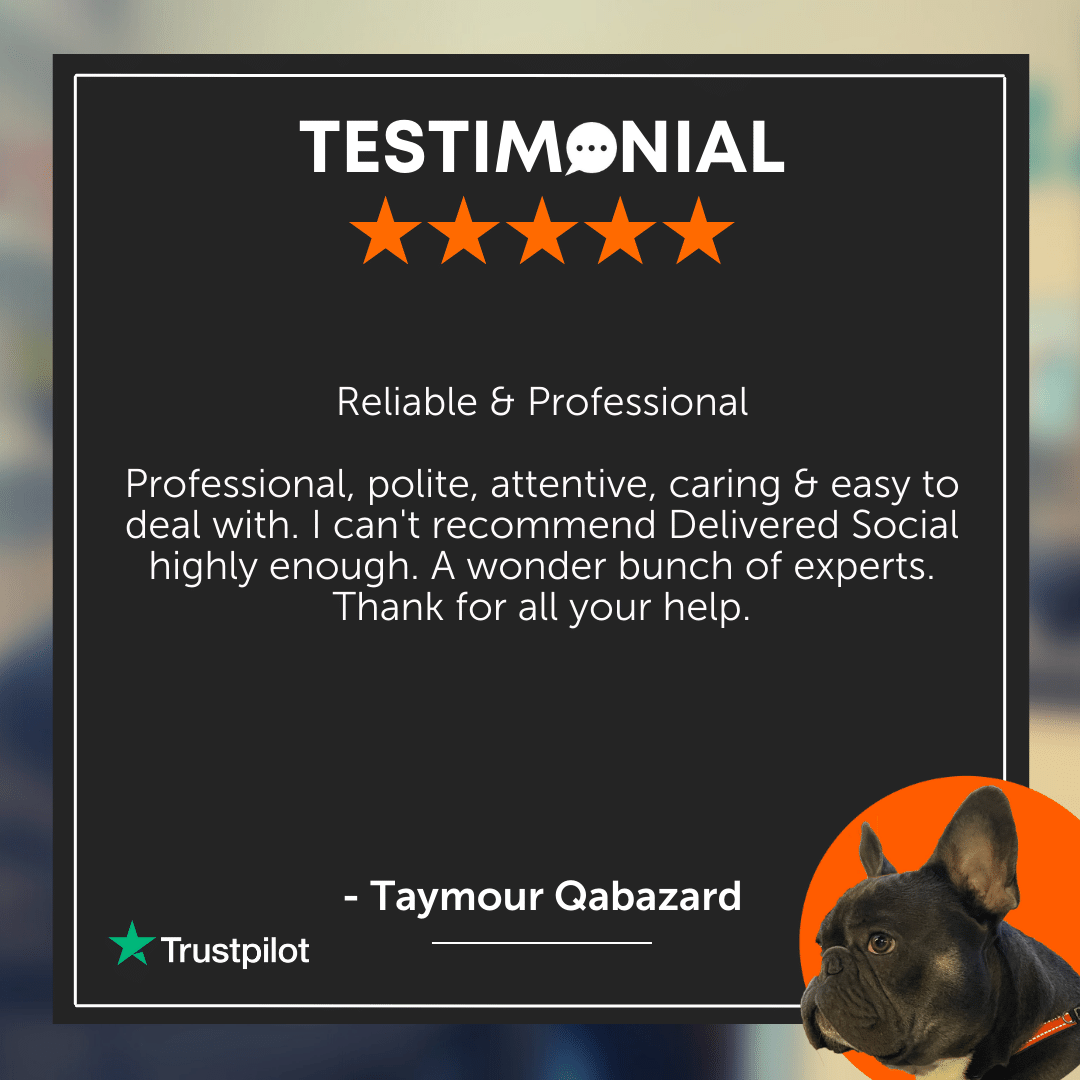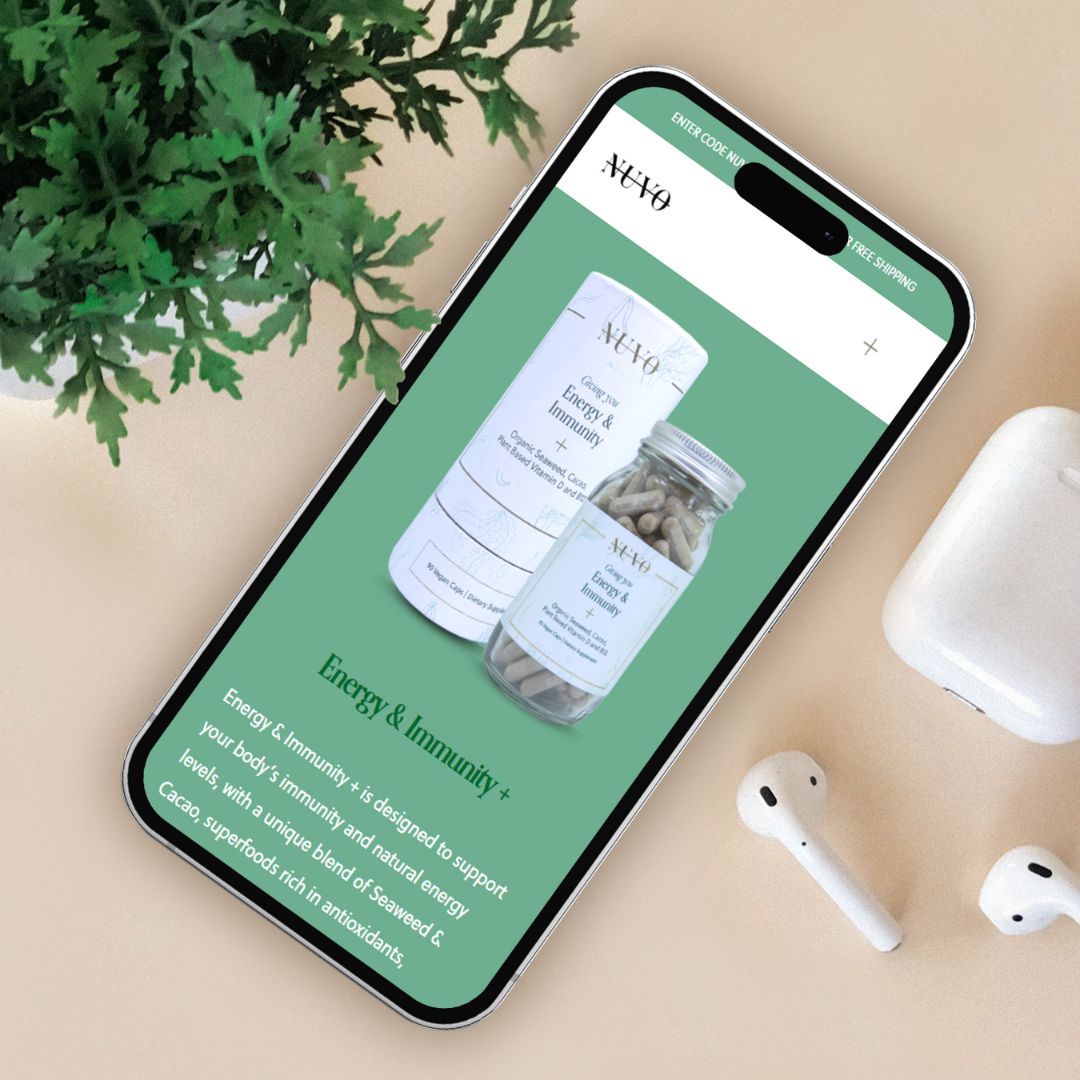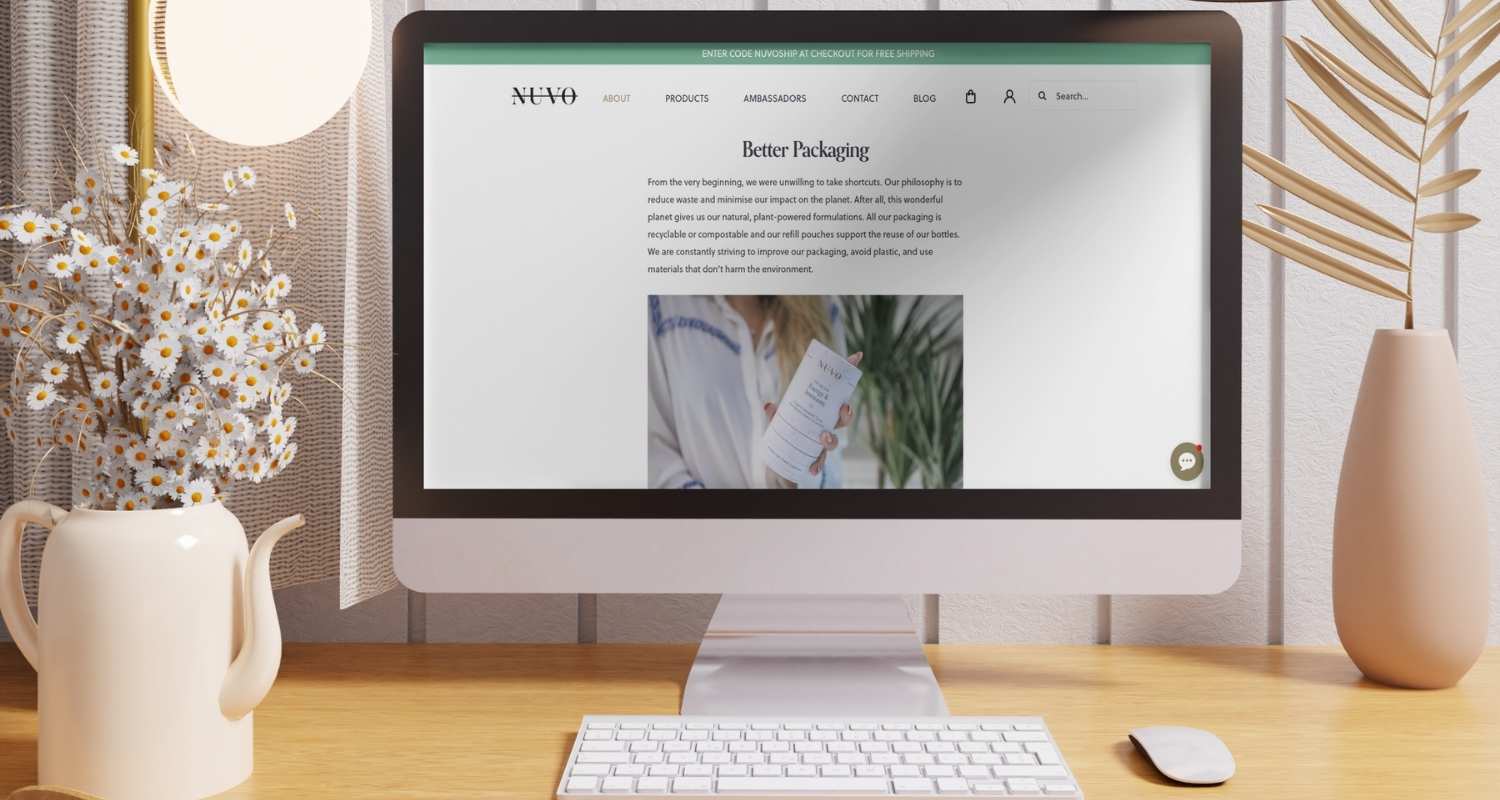 NUVO Health needed to be brought online.
Our web team got stuck into a customised eCommerce website with custom product pages and subscriptions. This allows clients to easily navigate the site and pay seamlessly. We incorporated their new branding and immaculate photography taken by our in-house photographer Kara.
To top it off, our ambassador campaign kick-started NUVO Health's online presence and got the ball rolling alongside their flashy new site.
Customised eCommerce site with full integration.

Brand photo shoot in-house.

Optimised website & custom product pages.