Transforming online presence through a new, personalised social media campaign
We're passionate about helping businesses like Pesto Food grow their brand and online presence
Pesto Food are a local catering company. They are based in Godalming but cater for events around the Surrey area. Events that they cater for include weddings, corporate events and a variety of different parties! Pesto love creating a unique menu for each of their clients, making sure that each one gets a delicious and memorable service!
Social media is a vital tool for expanding your reach and building brand awareness. Pesto Food wanted to showcase the amazing dishes they create whilst targeting a wider audience to drive sales. Find out more about the campaign we built for them below.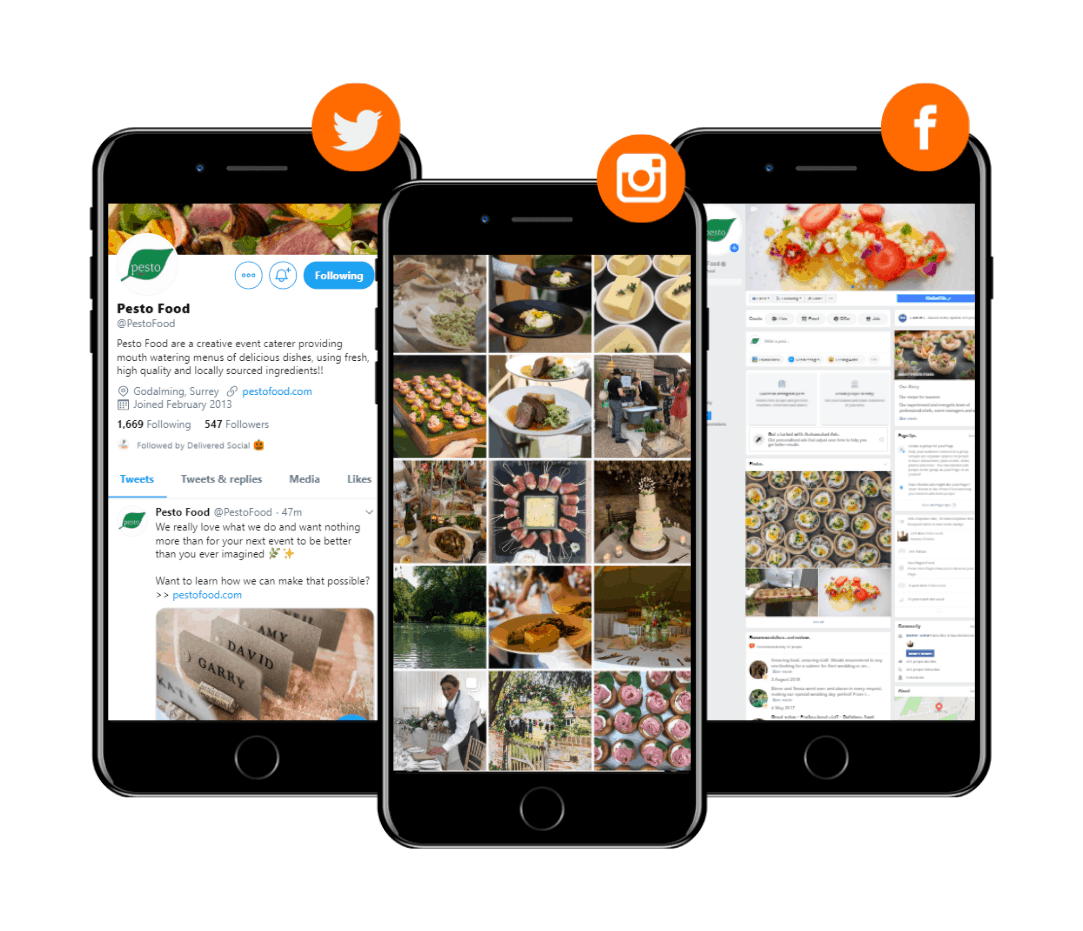 Pesto Food: The Results
We have worked with Pesto to post across their Twitter, Instagram, and Facebook pages. At the various events that they cater for, Pesto Food often take lots of images of their delicious food. We use these as the basis of our posts, creating mouthwatering feeds that really showcase the tasty work that Pesto do.
As a result, their social media profiles look colourful and fresh. The number of followers on the Pesto Food social media accounts have increased. Pesto Food now shares their images with a wider audience, helping them to acquire new customers.
Check out their social links above to see what we've done.
If you are looking for help with your website or social media marketing, email us on hello@deliveredsocial.com or give us a ring on 01483 608303 – we're always happy to help!