SAND PAWS
See how we have transformed their online presence.
What have we done with Sand Paws?
Working with Sand Paws has been a great experience! They're a great charity who rescue dogs from the streets and kill shelters of Europe. We are very proud to be helping these rescue dogs find their forever homes. Our brilliant web team created a brand new website for them, including a dedicated page that can be used to showcase many of their brilliant success stories. Read on to find out more about this project and the results that we achieved…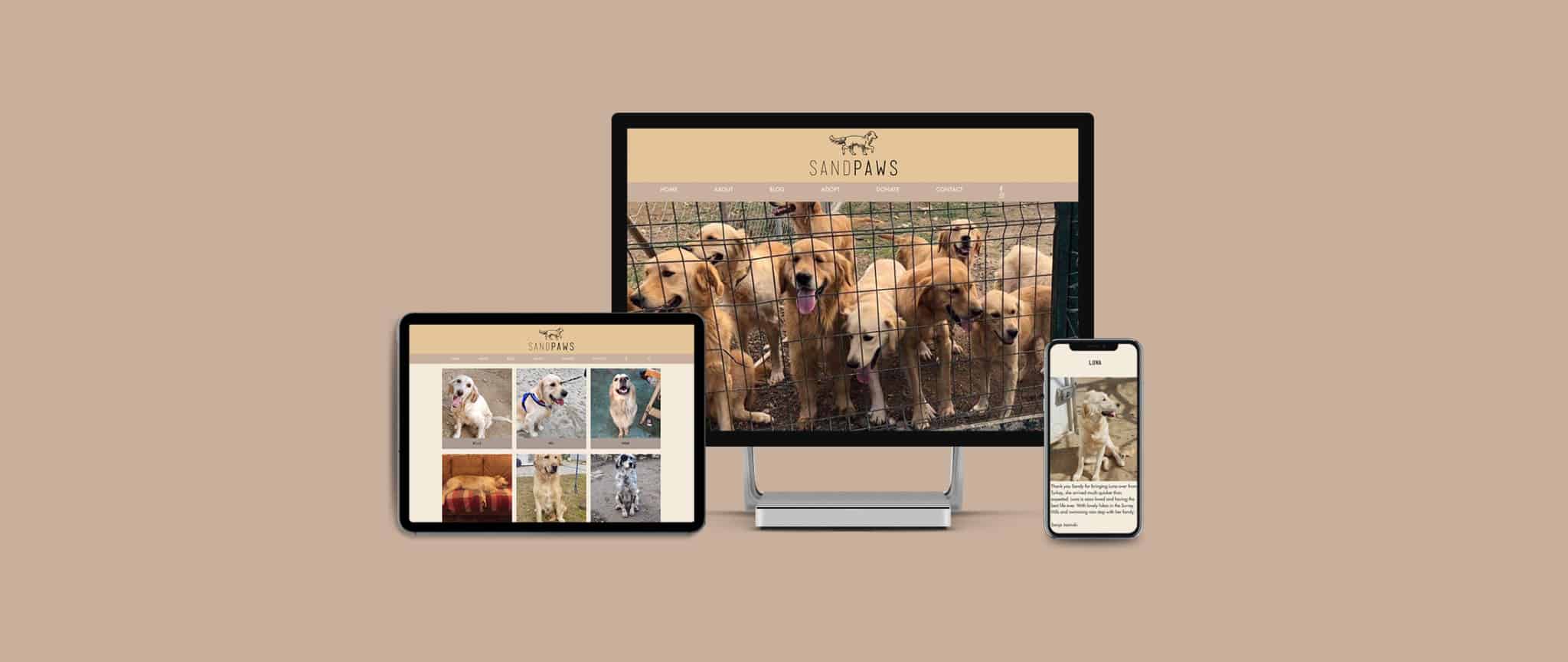 The results
Sand Paws needed a new website to showcase the beautiful dogs they have rescued. The website needed to not only show the great work they have been doing, but to also allow people bring these rescue dogs into their families by rehoming. Through SEO optimisation and creating an easy to use and visually appealing website for Sand Paws site visitors, we have created a site which increases Sand Paw's online presence and their position in search engine rankings. All of the animal lovers in the Delivered Social team have been delighted to work on a website with Sand Paws, which is themed around the dogs all to help them find their forever home.
If you are looking for help with your website or social media marketing, email us on hello@deliveredsocial.com or give us a ring on 01483 608303 – we're always happy to help!
Book your FREE social clinic today.
We've held over 750 social clinics at our Guildford offices. If you are a business looking to grow, change your strategy or simply learn why not book in your free session today! We've got popcorn!