Starfish Medical Services
A brand new website design to showcase this great business!
We're passionate about helping businesses like Starfish Medical Services grow
Find out more about the new site that we designed and built here.
Starfish Medical Services is a one-stop shop for your business medical and first aid needs, brought to you by someone who understands both worlds, Jules Cheeseman. We've worked with Jules before on her other business, Starfish Admin Services, so we were more than happy to produce a site for this one too. She first started Starfish Medical Services in 2017 when she realised there was a need for someone to support business owners with the health and safety side of their business. Not the paperwork – that's usually pretty well covered by HR departments who want to make sure they are compliant with the law, to the letter. But for the people on the ground who need the first aid knowledge to help their colleagues and potentially save lives. Find out more about the new website we built below.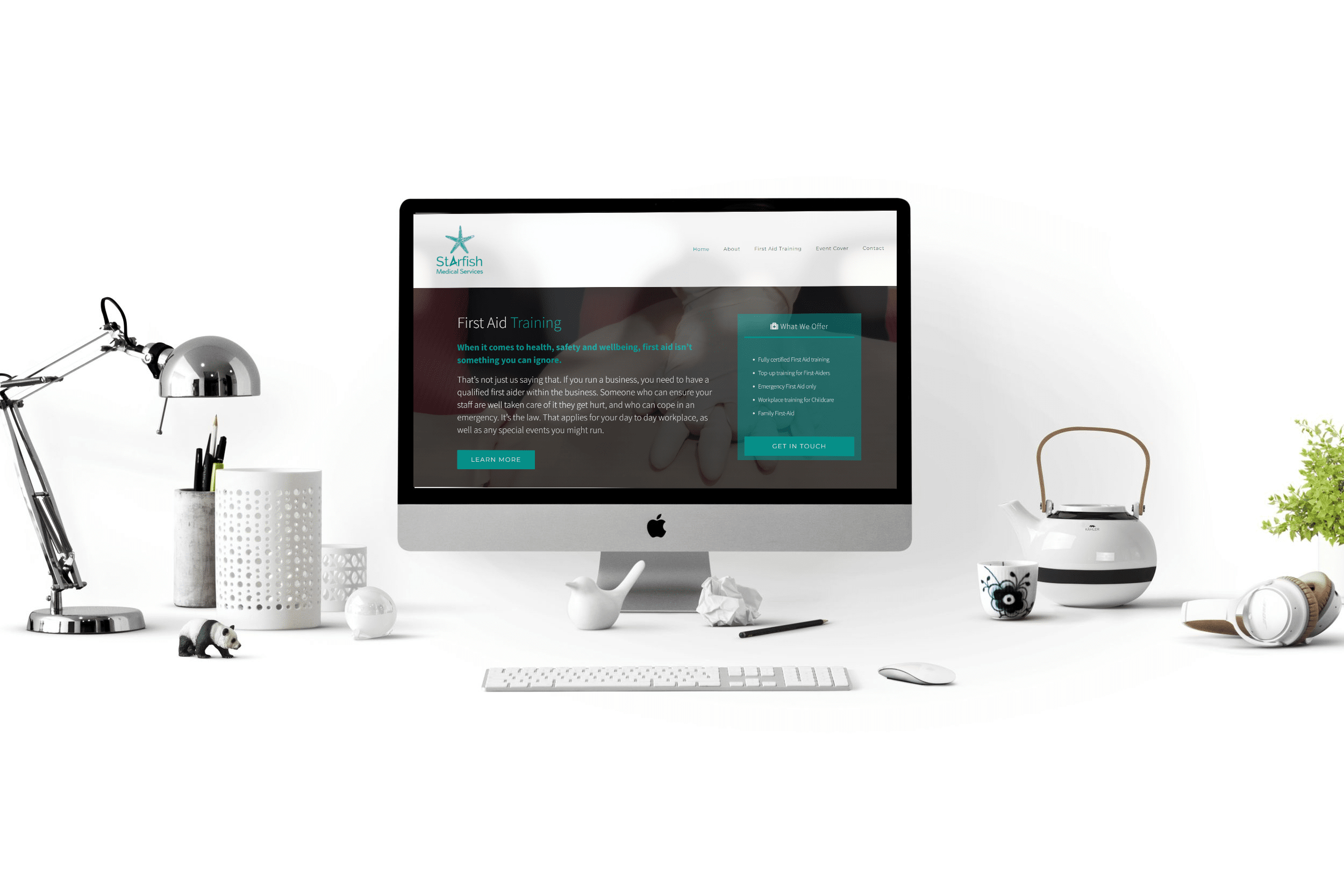 Starfish Medical Services: The Results
We created a website with a clean and fresh colour palette that ties in well to the businesses' existing branding. The site is clearly set out so that people browsing it can find what they're looking for quickly and efficiently. Also, there is plenty of information about the services offered and why they would be beneficial to businesses throughout the site, to really drive home the importance of First Aid Training. Overall, this website has given Starfish Medical Services an even better online presence, to help them gain new customers and help even more businesses with the training they need.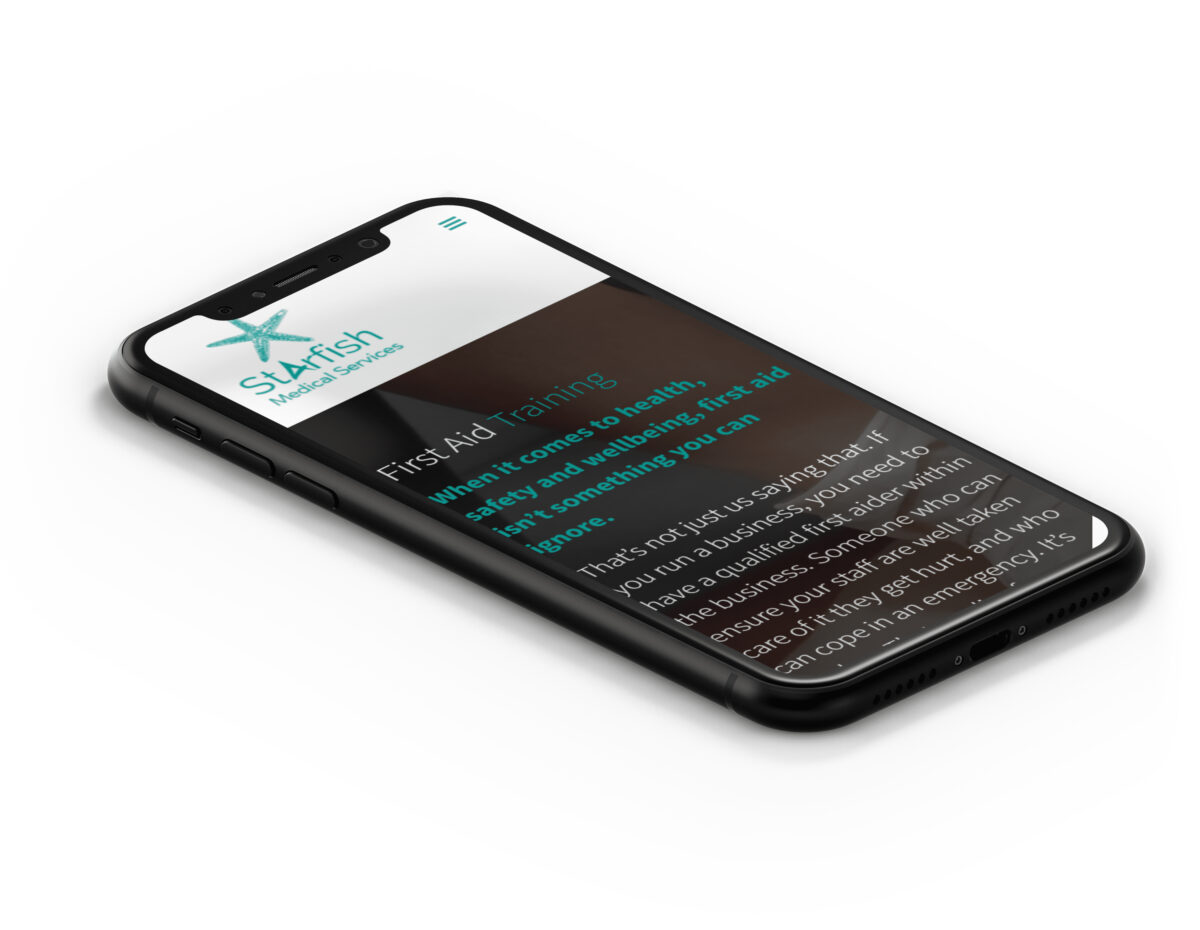 If you are looking for help with your website or social media marketing, email us on hello@deliveredsocial.com or give us a ring on 01483 608303 – we're always happy to help!