A new social presence to match a new mission
We're passionate about helping businesses like The Surrey Park Clinic grow
The Surrey Park Clinic is a personalised health care clinic for all Gynaecological conditions, including Fertility, Menopause, Hormone Management and Pregnancy care. Established in 2005, the clinic has worked with over 24,000 patients. The Surrey Park Clinic came to us in early 2022 with the mission to relaunch their social media presence.
The aim was to create a social media content strategy that strives to raise awareness of their new mission; a health care brand that cares!
We were also tasked with running the clinic's paid media strategy. The goal here was to help them launch new services, raise awareness of current service and ultimately drive more bookings!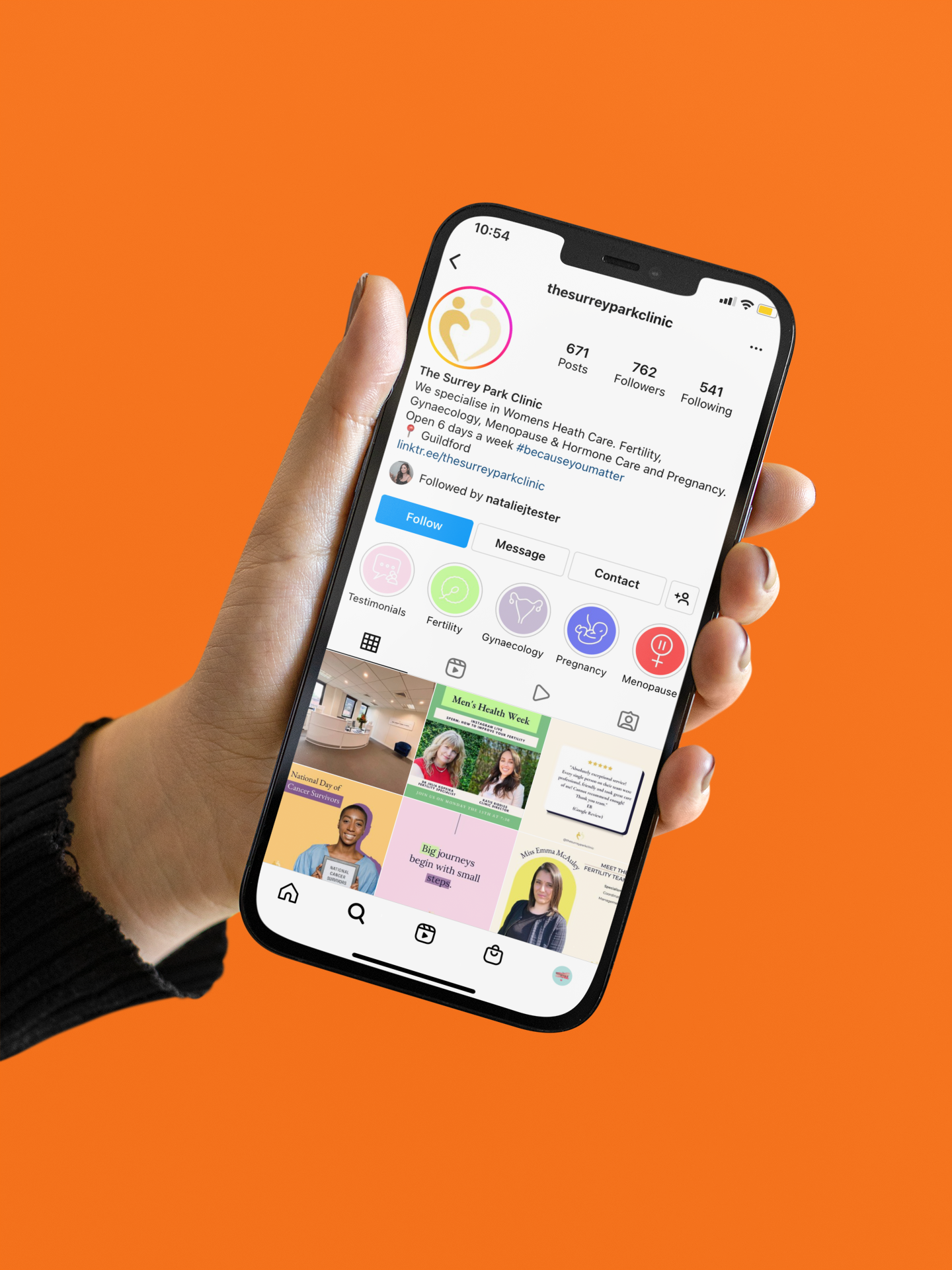 What did we do?
Well, we started all the content from scratch. It was important that the tone of voice and the actual visuals aligned with the overall messaging. To get started, to ensure the process was collaborative and in order for The Surrey Park Clinic team to have buy in with the new approach, we hosted several workshops with Clinic Director, Katie Biddiss, to make sure we aligned on the new direction of travel and essentially redesign all the content – agreeing on key goals, key messaging, and establishing our content themes.
For paid, we fully assessed digital marketing activity to date and implemented optimisations to better reach and engage the target audience. This included creating different strategies and content for varying audiences as well as the varying services, across both Facebook, Instagram and Google Ads.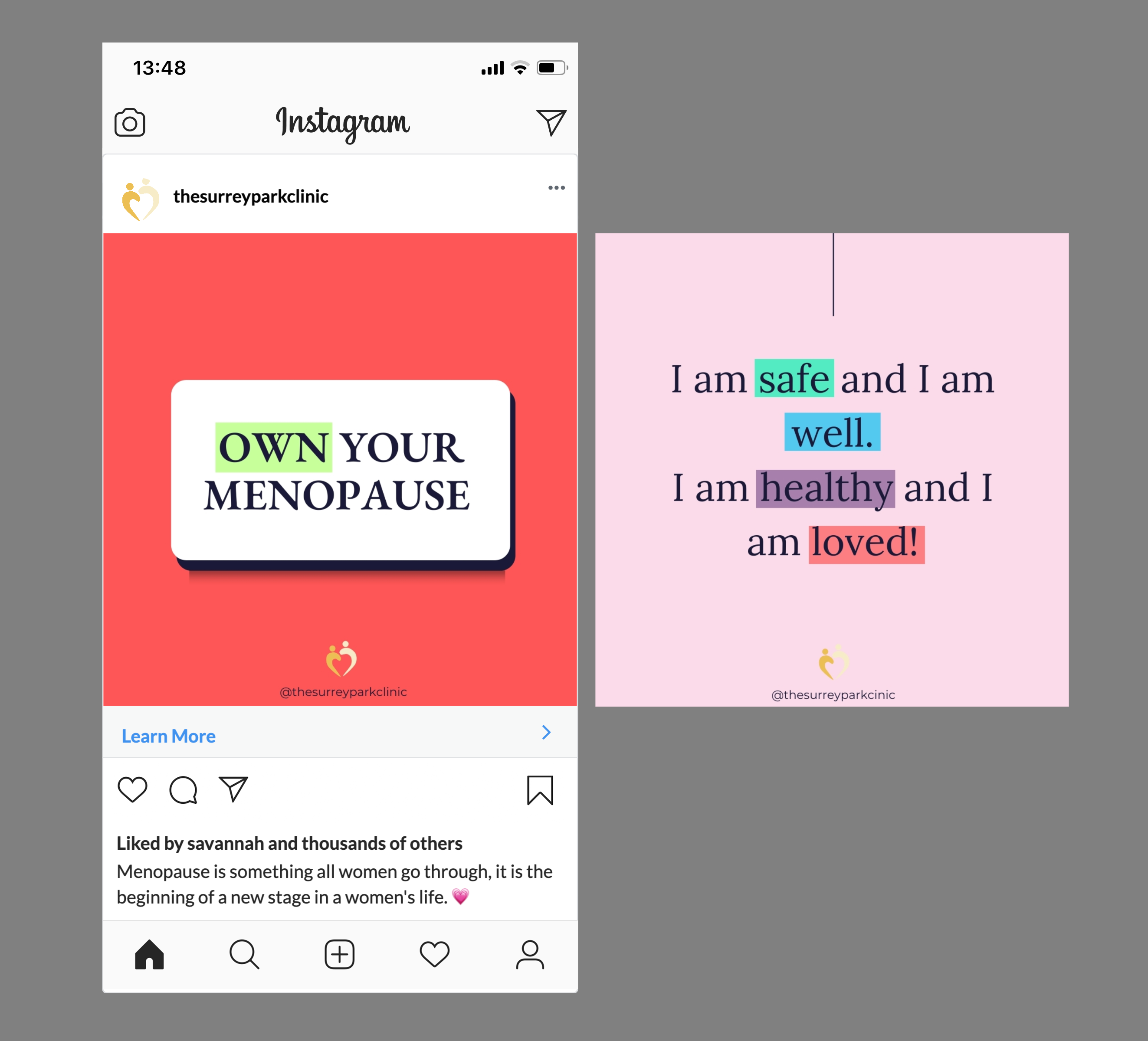 The results
We created buzz around the relaunch with a teaser announcement (importantly making sure that our existing community came along on the journey with us) before officially rolling out the new content.
To date we've seen followers increase by 13%, accounts reached increase by 72% and we've had clients book appointments directly as a result from content they've seen on Instagram!
On the paid media side of things, we're generating click through rates of 2% on Facebook and up to 8% on Google Ads – ads are performing so well we've, on occasions, had to turn them off due to the clinic being fully booked!
Our lovely client Katie says:
"It's been great working with Delivered Social. They've really brought my vision for the clinic to life on social and we're starting to reap the benefits of this transition."
Website: The Surrey Park Clinic
Instagram: @TheSurreyParkClinic
If you are looking for help with your website or social media marketing, email us on hello@deliveredsocial.com or give us a ring on 01483 608303 – we're always happy to help!