TMD Coaching: Social Media
Transforming online presence through a new, personalised social media campaign
We're passionate about helping businesses like TMD Coaching grow their brand and online presence
TMD Coaching is a business coaching and consultancy service based in Reigate, Surrey. With over 20 years of experience in helping businesses perform, it's safe to say they know a thing or two! They work alongside a variety of businesses to help them and their teams overcome today's challenges. This includes management consultancy, business planning, budgeting and forecasting, and much more.
Social media is a vital tool for expanding your reach and building brand awareness. TMD Coaching needed new social media content to help get across what the business is truly about, and attract new clients. Find out more about the campaign we built for them below.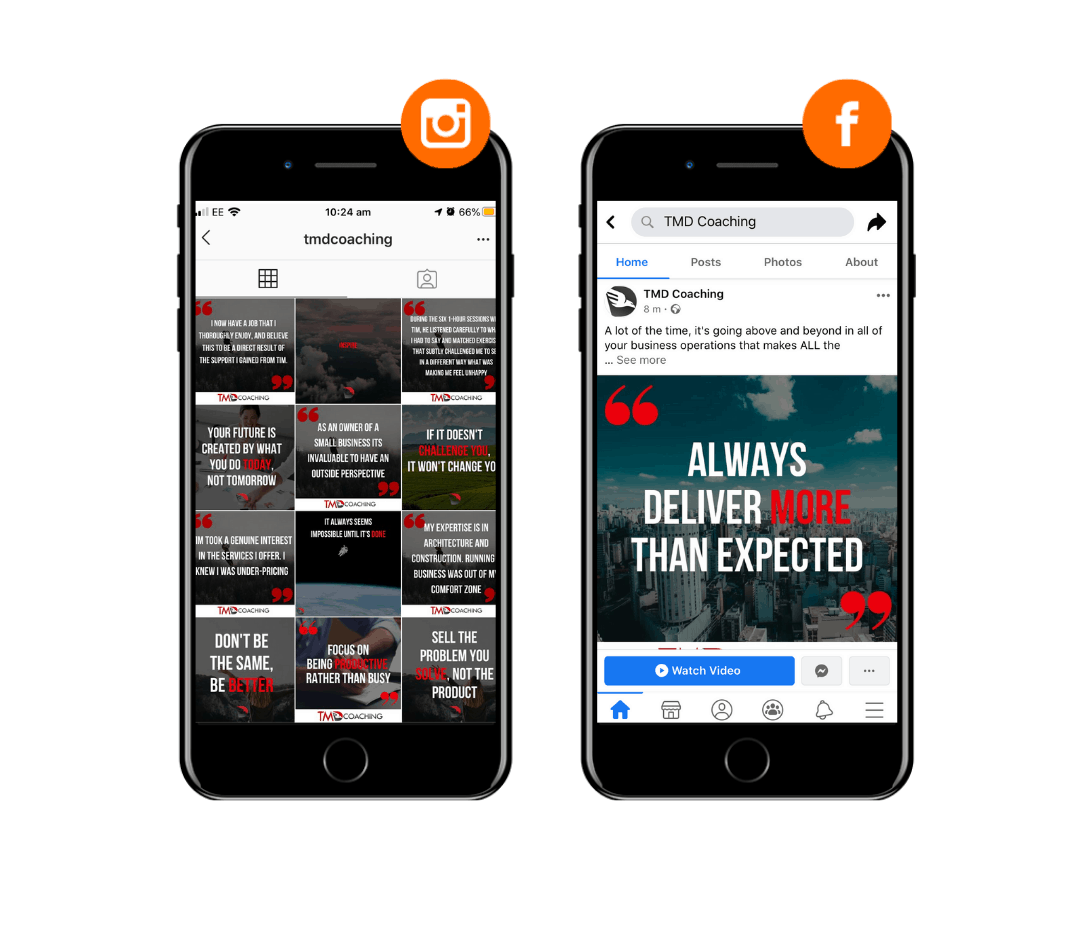 TMD Coaching: The Results
It was a pleasure to work with TMD Coaching to produce new content for their Facebook and Instagram profiles. These platforms are both very visual, so it was important to make the most of this with striking graphics to catch the eye. The aim of the campaign was to be visually appealing while being motivating and staying on-brand. So, we created a variety of graphics full of motivational quotes and images! There are also some testimonials in there to really show off what this business can do to help other businesses. The effect is inspiring and uplifting and definitely stays true to the business.
It was a pleasure to work on these campaigns for the TMD Coaching social media! Having a sleek, branded presence like this on social media can help increase your followers, and get new leads for your business, so it's a win-win situation.
Check out their social links above to see what we've done.
If you are looking for help with your website or social media marketing, email us on hello@deliveredsocial.com or give us a ring on 01483 608303 – we're always happy to help!