Business growth simplified with a brand new, sleek website design
We're passionate about helping businesses like Voicenotes grow
Find out more about the new site that we designed and built here.
VoiceNotes are a secure dictation service that help all kinds of businesses save a lot of time and money. They came to us for a new website, and we were only too pleased to produce a fresh new site to mirror their high quality service! This was another exciting project for the Delivered Social team to work on.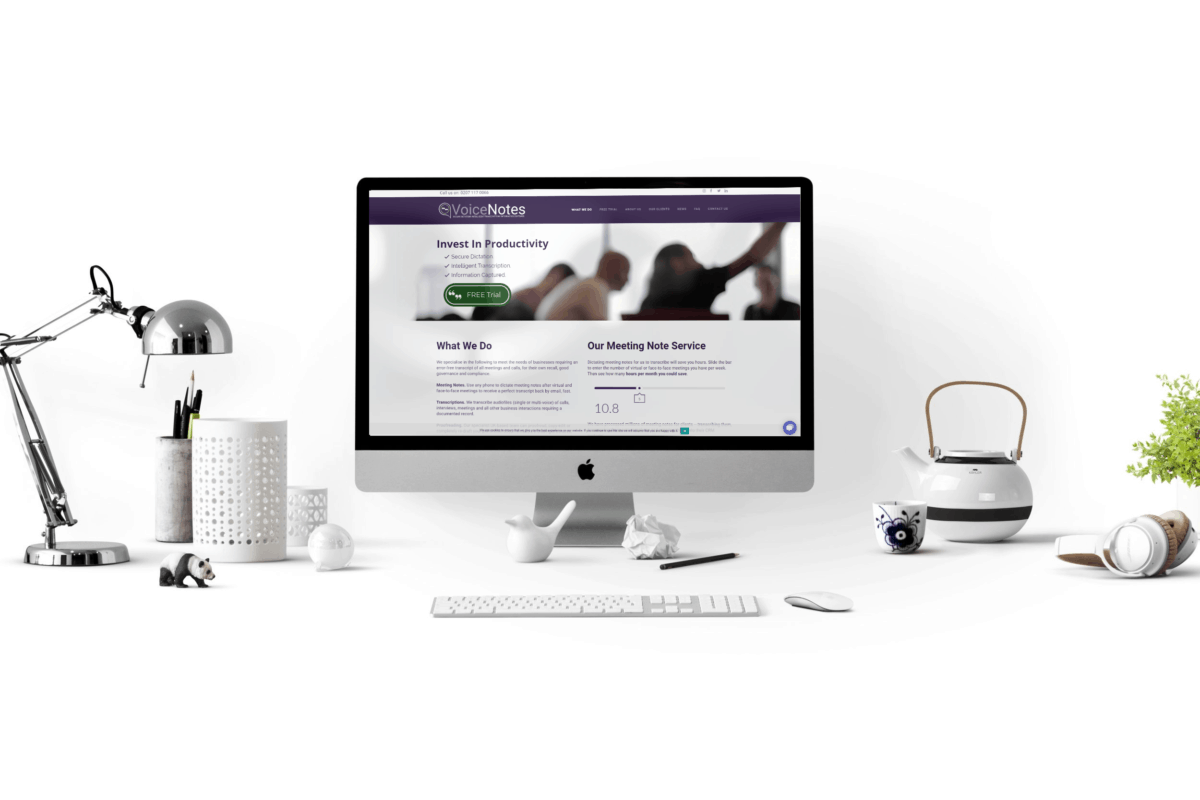 Voicenotes: The Results
Our Web Design team worked closely with Co-Founder, Kirstie White, to produce a stunning site that advertises their services, with live chat abilities, delivering instant client leads to the VoiceNotes team. We used a deep purple and white colour scheme. It keeps things feeling clean and fresh while also delivering a premium feel.
Some of the results of this project included an increased online presence which is branded to the VoiceNotes colour scheme. This enables more potential customers to find them online, especially through search engine rankings. The site is also 100% mobile responsive, allowing clients to find them wherever they may be searching from. Furthermore, we also integrated a new news page into the site, allowing the business to keep visitors up to date with all their latest news. We were pleased with the results of this project, and the business was a pleasure to work with!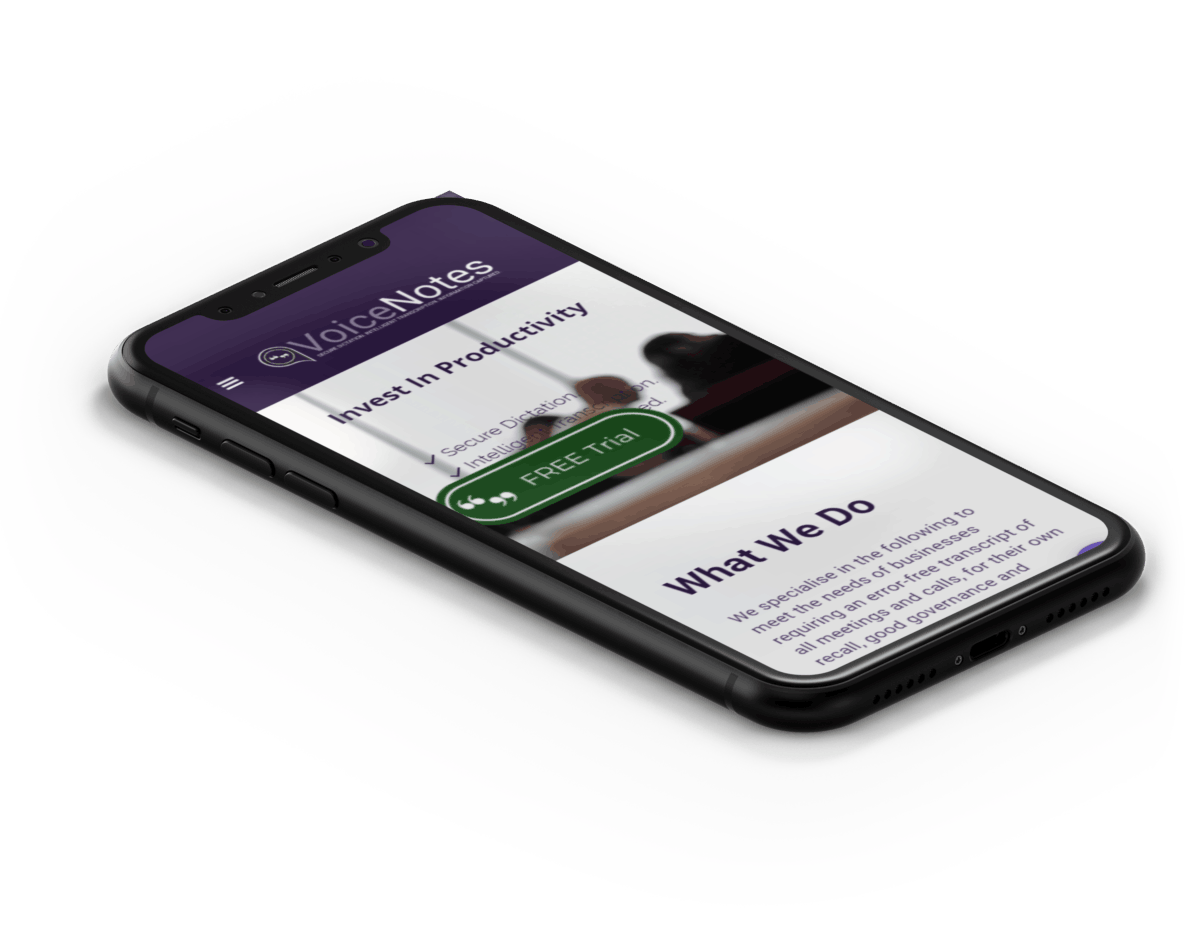 If you are looking for help with your website or social media marketing, email us on hello@deliveredsocial.com or give us a ring on 01483 608303 – we're always happy to help!