Client: Luigi Fashion Boutique
Website: luigihaslemere.com
What we did: E-commerce website re-design and build
Increased Sales Year on Year
Products Added to Online Store
Who are Luigi Fashion Boutique?
Sometimes in social clinics, two companies just click. That's exactly what happened with Luigi Fashion Boutique.
Luigi offers sophisticated and stylish brands located on the beautiful high street of Haslemere. They aim to offer a warm and friendly service to make their customers feel special.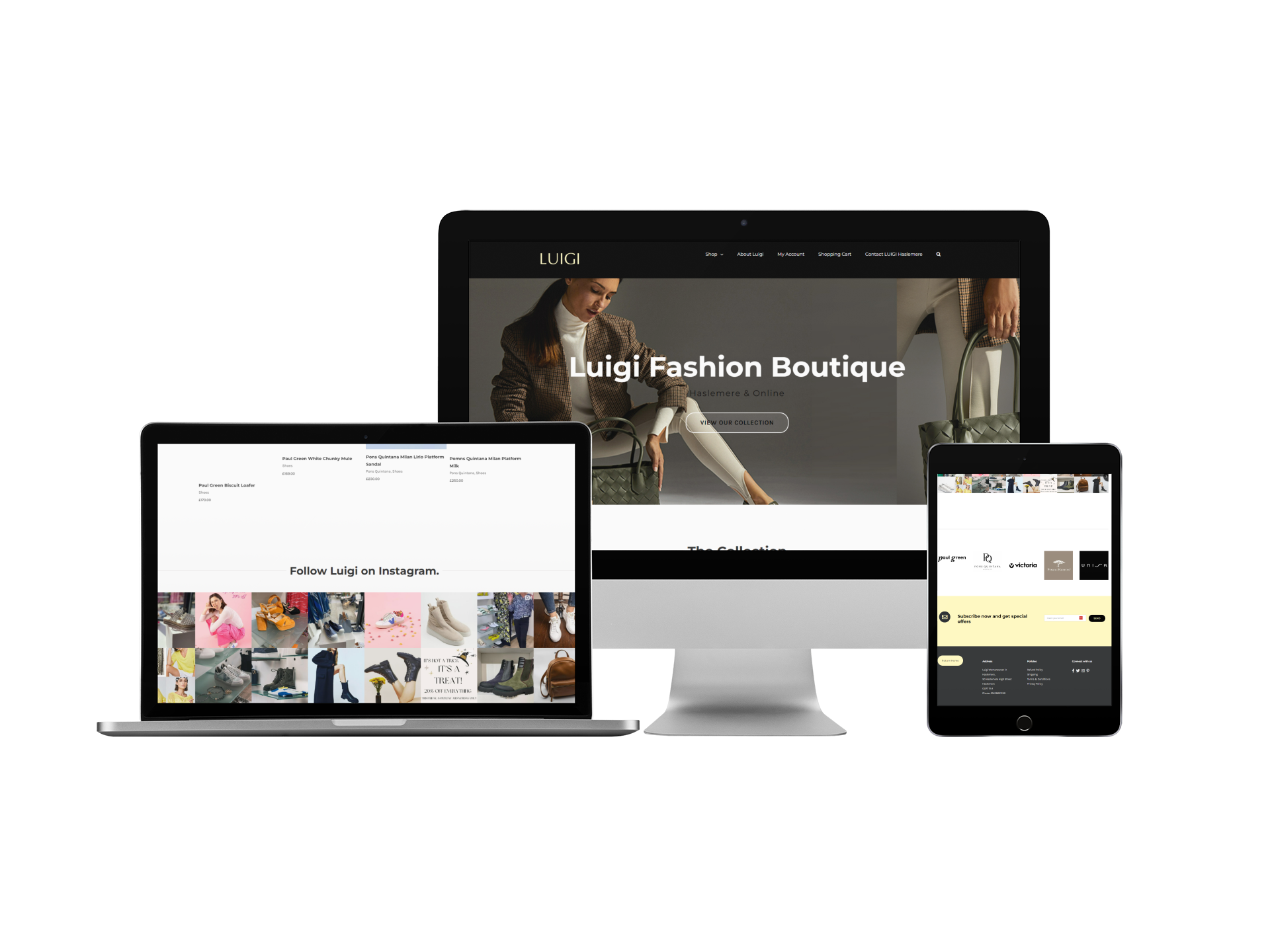 How we helped Luigi Fashion Boutique
It was important to give Luigi a new website that would enhance and show off its beautiful range of clothing and accessories. We made sure to use plenty of images throughout the site to showcase everything from frocks to shoes. The site is also laid out clearly, so any site visitor and potential customer can find what they're looking for quickly and easily whilst adding for the first time e-commerce to the business.