Client: Professional Development People
Sector: Professional Services
Website: professionaldevelopmentpeople.com
What we did: Website re-design and build
Who are Professional Development People?
This business enables organisations to make lasting behavioural changes that have significant business benefits through training and coaching. This helps them to challenge and stimulate colleagues, as well as supporting leaders to create an environment where innovation and growth are the norm. They needed a brand new website to showcase what they can do.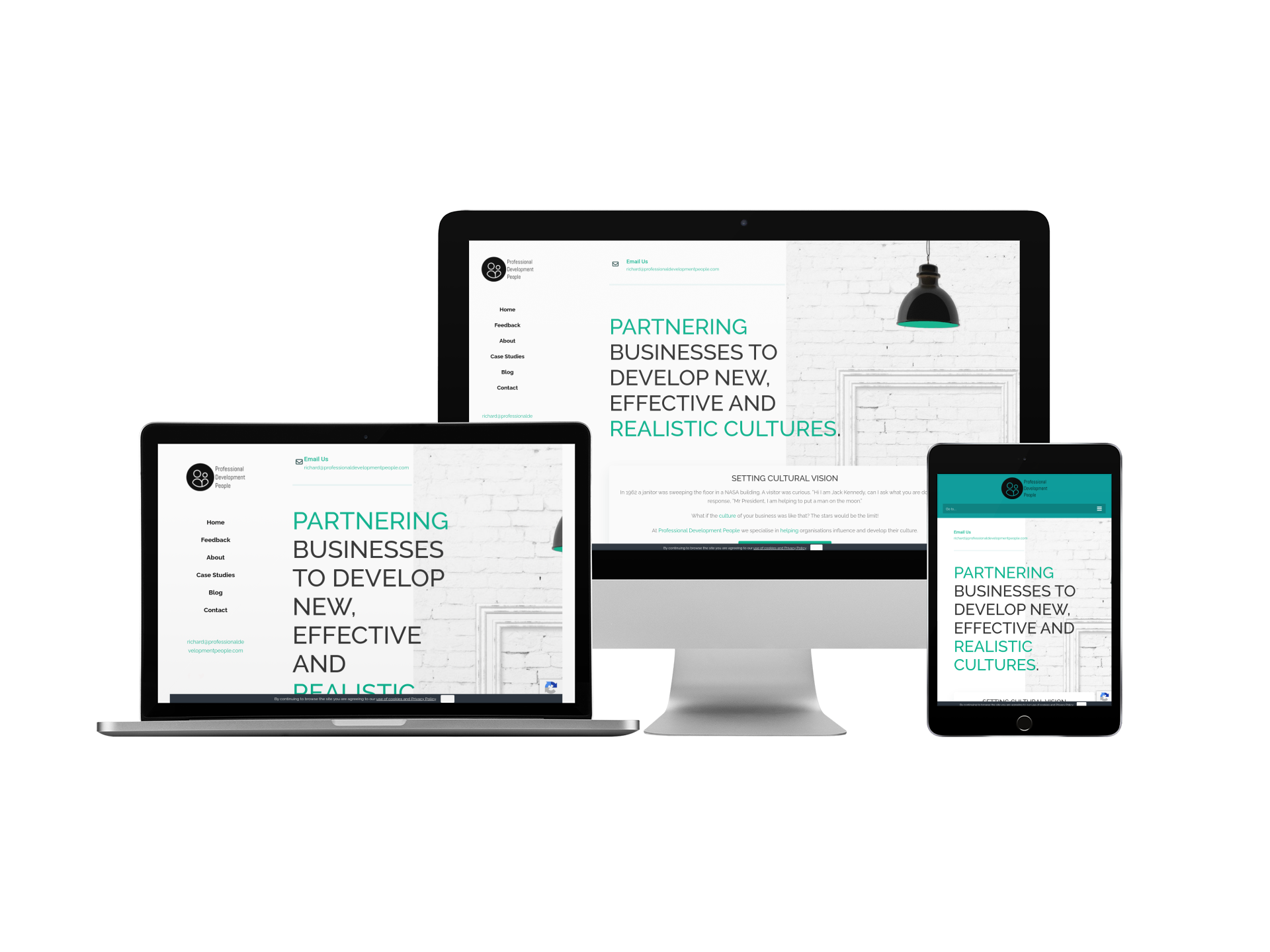 How we helped Professional Development People
This is a sleek and simple one page website. So, conveying the information in a concise but still engaging way was important. We kept to a simple layout and colour scheme so as not to detract from the main messages about what they do. We also made sure to incorporate imagery and an informative video, so that site visitors can learn more about what Professional Development People do in an engaging way. Overall, we're pleased with how this website design has turned out. We hope that it will give the business a great online presence for years to come!