SOCIAL MEDIA CLASSES IN CRAWLEY
Welcome To Delivered Social…
Looking for social media classes in Crawley from a top-rated digital marketing agency? Then you've come to the right place! We're Delivered Social, and we're kind of famous for our unique Social Clinics that we run in our Guildford offices, just down the road from Crawley. We've helped over 500 businesses over the years. So, whether you're a brand new company in need of some guidance, or have been in business for years, we're here to help you and take an in-depth look at all things digital marketing!
Our free sessions last for an hour and a half and they're open to businesses of all kinds. In fact, there's not an industry that we've not met a business from! So, if you're a business from Crawley or the surrounding area, we'd love to hear from you.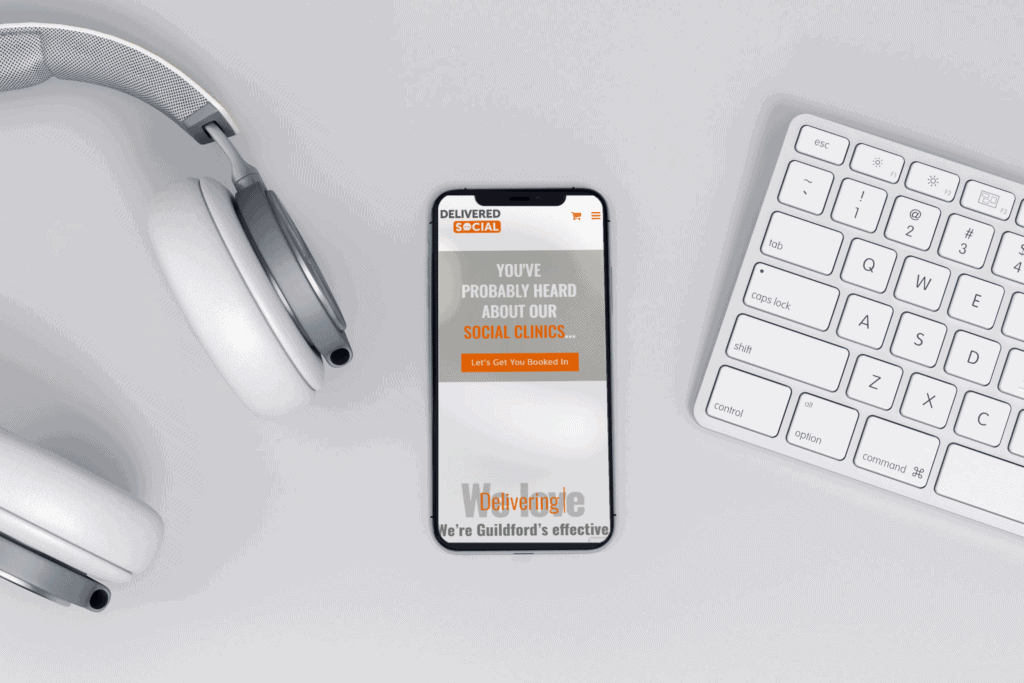 What is a Social Clinic?
Haven't heard about our Social Clinics before? Wondering what they're all about? Well, let us tell you a little more about them! We'll dig deep into your business and let you know what you're doing right, and what needs a bit of improvement. We focus on social media, taking a look into your Facebook, Instagram, Twitter, LinkedIn- any social network you have! Feeling out of your depth with all things social? Don't worry, we've all been there, and that's what our social media classes in Crawley are here for.
What else do you cover?
At Delivered Social, we're passionate about social media and how it can help transform your business, helping you to get more customers and sales. But that's not all we do! Our Social Clinics also cover many other areas of digital marketing. How's your website looking? What about your SEO? We can even touch on wider business strategies! But the best thing about our social media classes in Crawley is that they're completely unique to YOU! We cover what you want to know- whether it's a bit of everything or just social media.
Did we mention they're FREE?!
Yes, that's right- our Social Clinics are completely, 100% FREE OF CHARGE! We don't charge to share our knowledge because we want to help businesses like yours grow. We won't even try to sell to you. In fact, our social media classes in Crawley are a no-sales zone. Sure, we can send you a quote afterwards, but don't worry, they're not just a sales tactic- we genuinely want to help. Plus, all of the classes are 1-2-1 and tailored totally to your business. You won't have to share your clinic with anyone else. Even better- we've got POPCORN! Tempted yet? Book in here!
FAQs
Have some questions about our Social Clinics? Hopefully, we can answer them here, but if not, please get in touch– we'd love to hear from you!
Who are the classes for? Anyone with a business, or involved in one! Whether you're a business owner, entrepreneur, manager, social media or marketing executive- these classes are for you to learn about social media and more. Even if you're still in the research stage of setting up your business, we think you'll benefit.