Welcome to Delivered Social's Ultimate Guide to Website Costs.
You are probably looking at a new website which is why we've sent you this link to our ultimate guide to website costs…
…And you've probably had a few quotes by now.
On this page, we're going to talk you through everything you need to know before you sign off your next website.
We'll talk about everything from hosting charges, design to different types of websites.
If you want to 'jump ahead' to a specific section of the article just click the links below.
What's in this Ultimate Guide – Click to jump ahead.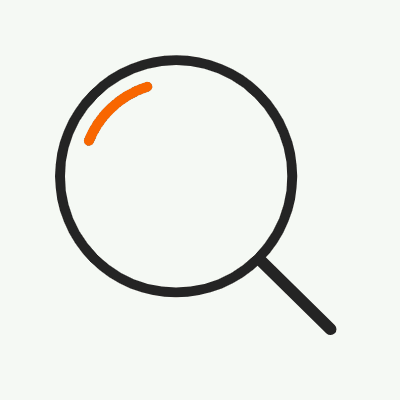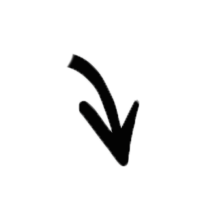 Website Costs – What you should expect to pay for a domain.
The first thing that needs to be considered as part of this ultimate guide to website costs is your domain name. Your domain name is unique and is how people will reach your site, for example, "https://deliveredsocial.com". Website domain names are not purchased but rather you pay annually for them to be registered to your site.
A few examples of domain names include:
.com

.co.uk

.net

.co

.info
It's important to remember that some of the domain names listed above are quite popular and so will generally cost you more.
Domain names play a crucial role in validating your business. The reason here is that customers are more likely to trust sites with a recognisable domain name. Most consumers, for example, have only ever visited a .co.uk or a .com website previously. 
When creating your site you may want to consider checking with your developer if domain names are included in their website design packages as some may require you to register your domain elsewhere.
The cost of a domain can be anywhere between £3 and £100 a year depending on its popularity. This price range should stay more or less the same between basic- brochure style sites, advanced content management sites, eCommerce and bespoke websites.
The minimum cost of a ".co.uk" or ".com" is around £4.99 a year. There is a range of websites that you can use to pay for a domain name including 123 Reg and GoDaddy.
Website Costs – How Much Does Web Design Cost?
Website design will usually be the most costly thing to consider when creating a site. For a simple website design including an email from a few additional pages, you will likely spend a minimum of £200 plus VAT. This may be enough for some businesses to get started but usually limits the amount of information you can put on it. 
The amount of money you dedicate to design will determine aspects such as how it looks, the theme (if you are using a content management system like WordPress), the style and how it runs. 
The basic brochure design detailed below may be tempting as it does have the lowest design costs. However, it may not be suitable for everyone. Those with a higher budget or who have more complex services may benefit from a more expansive site where all their services can be listed in more detail. It's important to speak to your agency of choice to make sure you are buying the right product for you.
Additionally, you may also require a website that comes with a CMS (content management system). This will allow you to add content to your site without affecting the design and function of the website. 
If you wish to consider designing your website around a CMS system, design costs may start around £900 as the process of designing your site in this way may take more time for your developer. 
Here is an overview of how much a web developer may cost:
Basic site 
A simple site with 1 to 5 mobile-responsive pages including contact and landing pages may cost you anything from £400. 
Small business site 
A website such as this with several pages, social media integration, google analytics and maps may cost you between £500 and £1000. 
Eccomerce site with tools, order management systems and delivery tracking will cost anything between £1000 and £2500.
Database driven site
These kinds of websites are such as those used for e-commerce, banking and architecture sites. They may include advanced functionality, unlimited sub-pages, and a database population that may cost around £2500 and £10,000. 
The cheapest option you might want to consider for designing a website is to simply do it yourself. 
There is a range of website builders online that will allow you to build your own site from scratch at little to no cost. These sites are perfect for the less tech-savvy among us as it allows you to create functional and simple sites that implement pre-designed templates.
However, for a more sophisticated and professional-looking website, you should consider using experienced agencies and you might be surprised at the costs presented – we've found we're often cheaper than some of the do-it-yourself options. Using an agency will allow you to create a design that is more unique and stands out to customers. 
In order to have your brand shine through the design of your website, strong communication between yourself and your chosen web designer is essential. 
Here are a few things you should ensure to discuss with your web designer: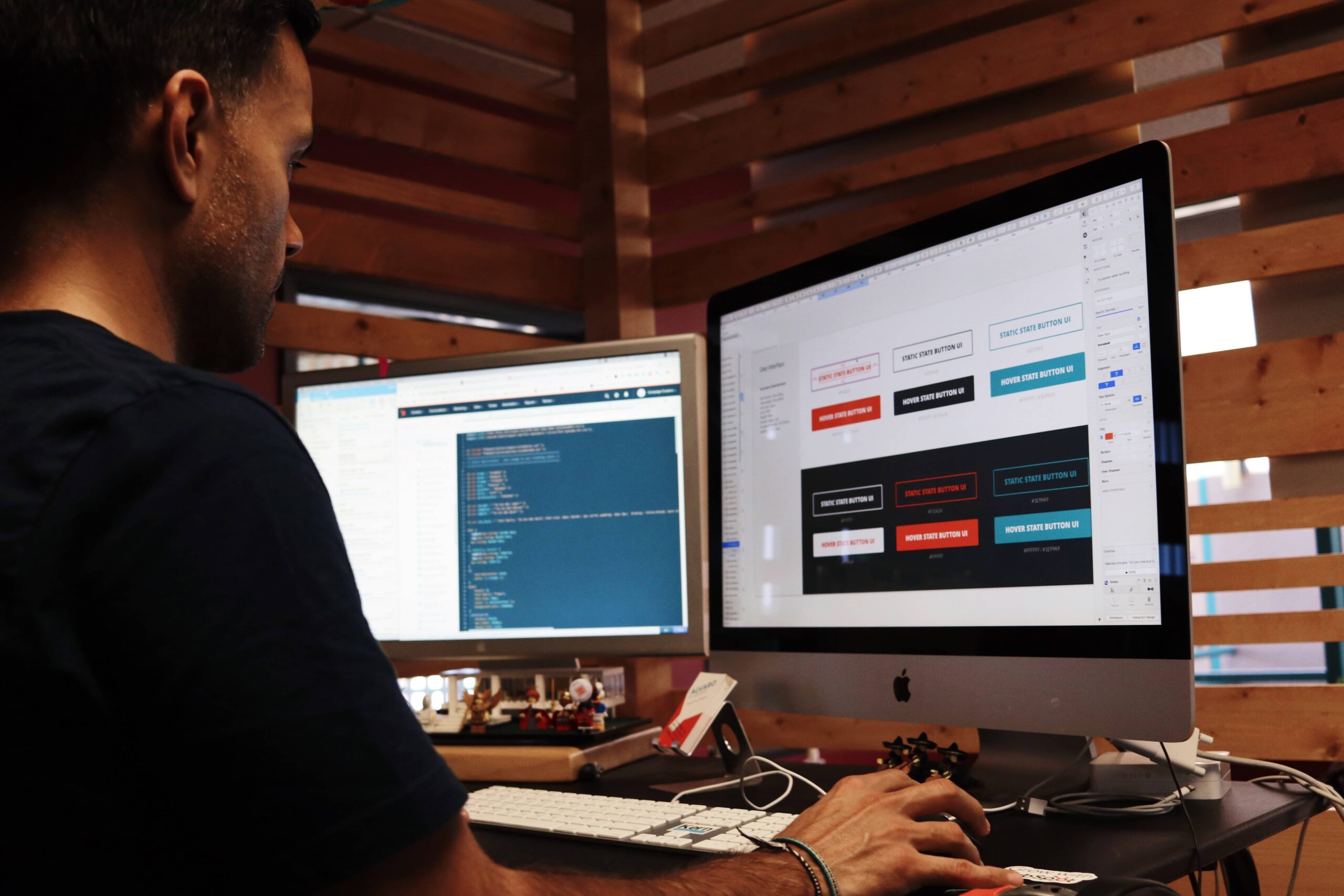 Website Costs – How much should it cost to host my website?
Hosting allows for your website to be accessible online. 
The way hosting works is that you pay a monthly fee to a provider. In return, the provider lets your site be hosted on its server. 
The server provides network and computational resources that are essential for hosting. 
There are four main types of hosting that you may come across:
Shared 

VPS

Cloud 

Dedicated
Shared Hosting
With shared hosting, thousands of websites can be hosted on a single server. Each of which shares and compete for computational and network resources. 
Shared hosting is very cost-effective for providers and so it's often offered at low fees (£3 -£10 per month)
VPS – Virtual Private Servers 
VPS's are physical servers that are separate private servers. VPS's shared resources are provided by single physical servers but not with each other. The benefit here is that you need not compete as much for resources compared to shared hosting. VPS hosting will generally cost you around £10 – £45per month. 
Cloud Servers
Similar to that of other cloud services, cloud servers are software that works as virtual servers. 
These run on a physical server with other cloud servers, all of which are managed by a cloud services provider. 
A key advantage of cloud servers is that they do not require too much effort to scale your hosting as it's easier to add resources and storage. The costs of cloud servers can vary anywhere between  £10 and £350 a month. 
Dedicated Servers
As the name suggests, dedicated servers allow you to receive your own physical server that will host your site and your site alone. 
One benefit here is that you don't have to share and therefore compete for computational and network resources. You also get a lot more control over the server, operating system and any other related components. A dedicated server can also be useful if your site contains large amounts of traffic and content as dedicated servers can handle these volumes better.  A dedicated server is likely to cost you between £65 and £200 a month.
Additional Costs – The Ultimate Guide To Website Costs
Now we have covered domain, design and hosting there are a few more things you should consider buying a website. These include:
Content Production 
You may go the route of creating your own content in order to keep costs down. However, this can be very time consuming and may not be possible if you do not have the time to dedicate to it. A workaround here is to have your content production outsourced to a freelancer or agency. Many agencies and freelancers will be able to help you so that your content is SEO optimised, which will help you appear more prominently on search engine results pages and gain more viewers for the website.  To outsource your content writing to a freelancer or agency will usually cost somewhere between £10 – £50 an hour. 
SEO
SEO or search engine optimization is the process of managing your website's on-page and off-page features so that it will rank better on search engine's such as Google. This is important as you will want your site to appear closer to the top of search engine results pages in order for your site to be seen and accessed easier. There is an almost endless list of factors that you can consider when optimising your website but a few simpler ones you can focus on include:
Site Relevancy

Content relevancy (is the content that your target audience is searching for). 

Vistors (From social media, online etc). 
There are a number of off-page SEO factors that you will definitely need to look into when creating a new site.
One one is site speed. According to information provided as part of Google's Web Core Vitals, if your site does not load in 2.5 seconds or less then it will unlikely rank well on Google results pages. Page speed can be affected by several factors. These may include image sizes and plugins on your site as well as your server/hosting. You should consider asking your web designer if they can optimize your site for SEO.
Additionally, if you hire a freelancer or agency to create content for your website they should be able to write your content so that the writing is SEO friendly. They may do this by selecting relevant keywords for your content to rank for. They will also make sure your content is easy to read and understand which is important for how Google ranks pages.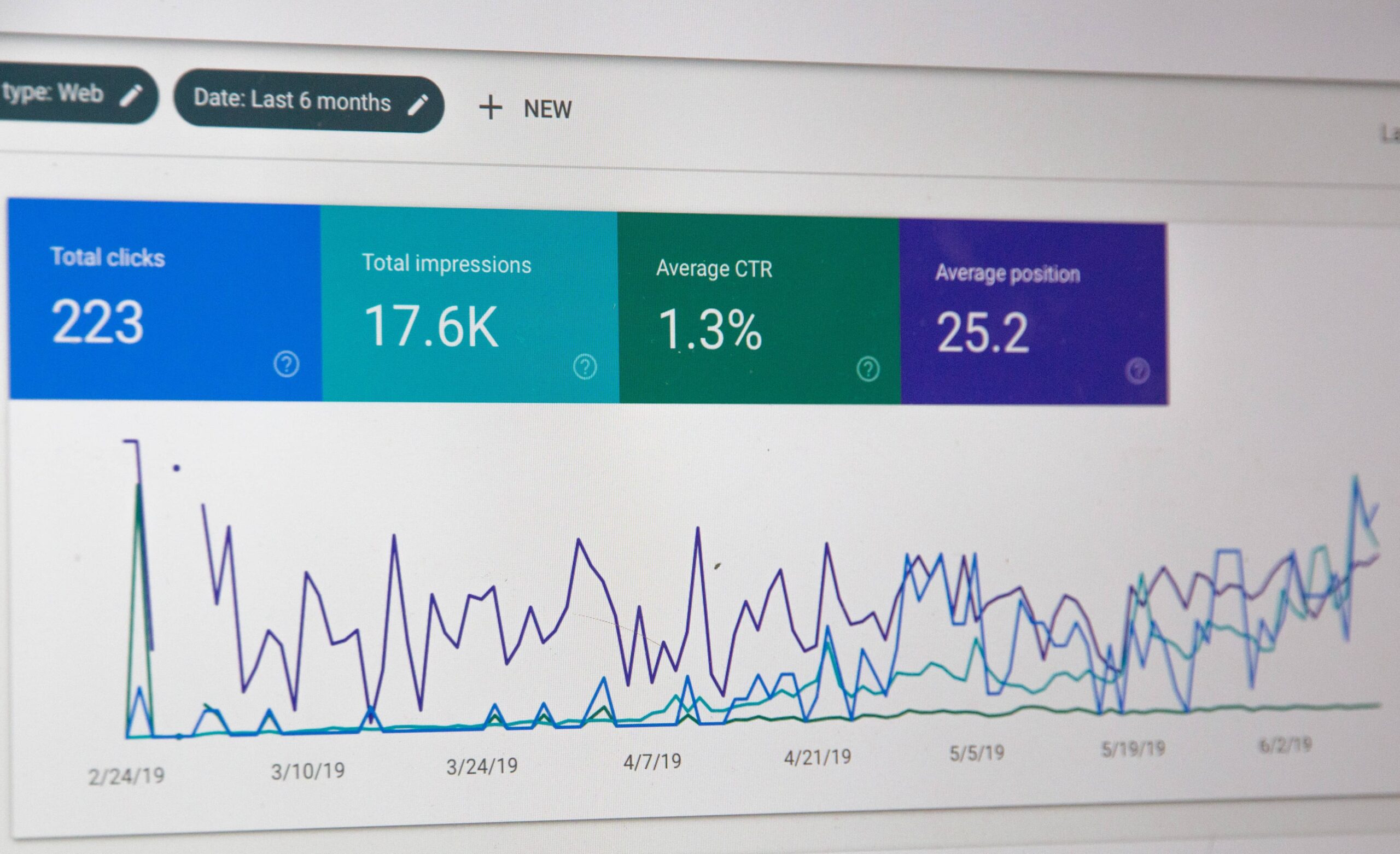 What Changes Can Be Made To Webdesign and Costs
If you are not satisfied with the quality of your web design or would like to make improvements to increase traffic and reflect your brand better, there are a few aspects you may wish to consider. Some of these may include:
Social share and follow buttons
Call to action buttons
Navigation to guide visitors on your site
Scrolling options on your homepage
Mobile-friendly designs
Fixing 404 errors
For any redesigns of a website, you may wish to hire a freelancer or agency to create the changes you desire. For a freelancer, you may likely pay around £20 – 50 per hour depending on your requirements. For agencies, you may pay a little more at around £50 to £200 per hour.
Ongoing Costs for Maintenance
The cost of website maintenance is dependant on a few factors. The first of which is uptime. This refers to how long your website is online within a month. The higher the percentage of uptime the better.  The costs involved with uptime will depend on the reliability of your website servers as well as the reliability of your chosen content management software (CMS). Server reliability is driven by your needs in terms of the traffic your site receives throughout a month.  The power required must not just be sufficient for average traffic on the site but for spikes in traffic caused from time to time.
DNS
Website downtime may also be caused by hardware failure. This is as all websites are still hosted on physical machinery, even cloud-hosted sites. Your DNS may also be a factor that causes downtime. Your DNS is the records that inform the internet of where to find your site. One solution here might be to invest in premium DNS hosting. However, this can be more costly than regular DNS provided by large website hosting companies.
DDOS
Another factor that may cause downtime is a denial of service attacks (DDOS). This is caused when your site is bombarded with requests from multiple locations. This sort of attack is usually a higher risk for high profile sites but can happen to lower-profile sites also. Firewalls are a great way of tackling this issue but can drive up costs for website hosting and maintenance.
Hacking
Another possible attack on your site may come in the form of a hack. Hacking is a real risk for almost any site online but some may be more vulnerable than others. Maintenance service is important here as your website must be kept up to date at all times in order to ensure the latest updates to fix known vulnerabilities can apply.
Bugs
Your site is enabled by interacting software such as the site server and the site databases that hold your site's content. With these components all working together, it is easy for bugs to become an issue. Similar to the issue of hacking, your best defence here is to ensure your site is kept up to date. However, the frequency of website updates can drive website maintenance costs higher.
Overall Costs
Your website maintenance company will take into account many factors such as those listed above when considering your maintenance costs. The cost of maintenance may vary in price from under £100 up to many thousands. This will depend on the complexity of the site, the amount of traffic your site receives as well as downtime and speed.
Optimising for Google – The Ultimate Guide to Website Costs
If your site does not rank on Google it may as well not exist. 92.47% of internet users search online through Google.  Ensuring that your site ranks on Google requires your site to be properly SEO optimised in accordance with Google's Core Webvitals. Google's core vitals test your site against a lengthy range of criteria that Google uses when crawling your site. These may vary from on-page factors such as the ease of readability to off-page factors such as site speed. You may want to consider getting in touch with a freelancer or agency that specialise in SEO to look at your site at regular intervals and make changes where needed. You may look at spending anywhere between £10 to £50 for this service or even more depending on your specific needs.
You can find out more about SEO here. 
Image Costs
Including the right images on your site can be fundamental in how it reflects your brand. For more high-profile sites you may wish to invest in a photographer to collect a bank of images. Hiring a photographer to take professional photos can help make your site appear more original and can influence the customer as good quality images can make a site seem more trustworthy. However, if you are happy to spend less on your website images there are a range of free and cheap stock images that you can find online such as on sites like Unsplash.
The Ultimate Guide To Website Costs – Key Takeaways
Now we have gone through the bulk of what you'll need to know regarding website costs, here are a few key takeaways that you should consider:
Know your target audience 

Understand the purpose of your site

Consider your themes and how they will reflect your brand

Know how you want customers to contact you and how this will be made easy with your contacts page

Consider obtaining customer reviews and testimonials to help build trust with your audience

Think about your business story and how may this be presented for an "about us" section
If you want to learn more, get in contact here or book into a social clinic now!