WEB DESIGN AND SOCIAL MEDIA
Welcome To Delivered Social…
Are you looking for web design and social media from Guildford's top-rated agency? Then you've come to the right place! We're Delivered Social, and we pride ourselves on the quality of the services we offer to our clients, encompassing the full digital marketing spectrum. Whether you're a brand-new company who needs a hand getting off the ground, or a larger business that wants a refresh, we're here to help you with anything digital! Here are some of the services you can expect from our web design and social media services!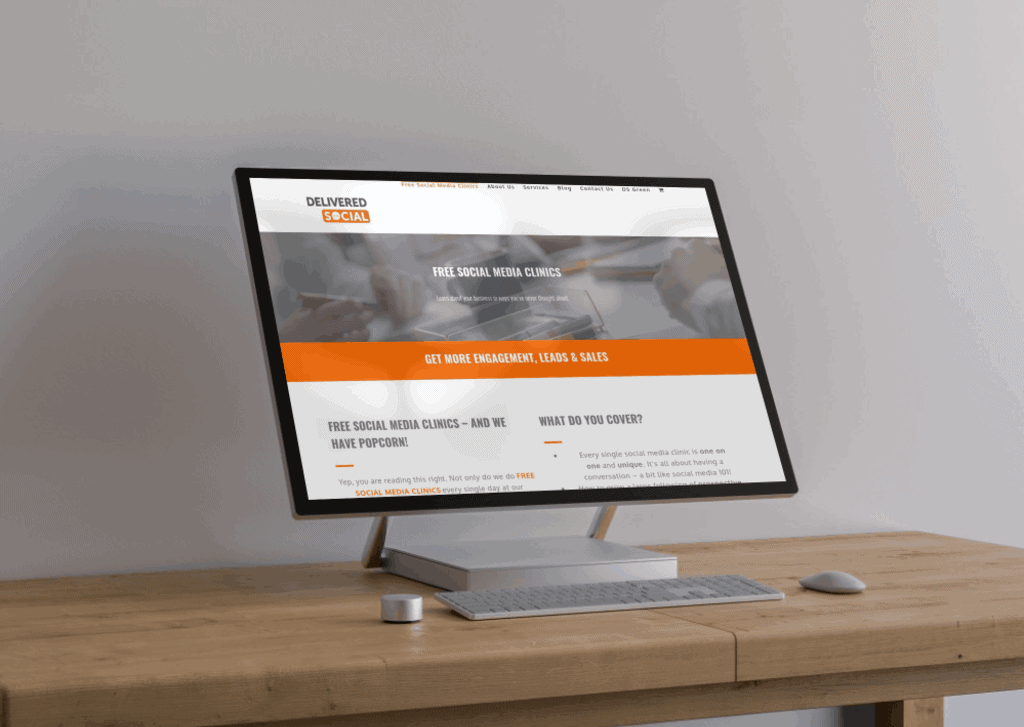 We Can Help With Web Design And Social Media
Whatever services you require, it usually starts with one of our unique Social Clinics. Not only do we do FREE SOCIAL CLINICS every single day at our Guildford offices, we also supply the popcorn. So, if you're looking to learn more about your business and the digital world than ever before, get yourself booked in.
What Do You Cover?
Our Social Clinics can cover everything to do with web design and social media, and even more! We regularly cover topics such as:
How to build a larger following on social media
Taking these followers from your feed and converting them into paying customers
Ensuring that your website is SEO optimised and what you can do to appear more on Google
How to improve your website to generate more sales or leads
Plus much, much more- we really can cover anything and everything you want!
Web Design
After your Social Clinic, covering everything to do with web design and social media, we can help you out with a bespoke website to suit your unique business! We have a range of affordable packages to suit all needs, whether it's simply one page, or a full e-commerce site. Plus, all of our sites come with SEO features, are SSL Secure, and mobile and tablet optimised as a standard, so you can feel rest assured that you're getting something great!
So, if you're looking for a fresh new website to boost your businesses online presence, why not get in touch today?
Social Media
We offer a variety of social media services to keep your feeds looking fresh, alongside your website! Social media automation is our most popular one. We can create and schedule a huge variety of posts for you, to make sure your platforms are kept up to date, without you having to do a thing! Furthermore, we offer paid ad services if you want to attract even more new customers! Contact us today to find out more about what we can offer you.