WEBSITE AGENCY IN LEATHERHEAD
Welcome To Delivered Social…
Are you looking for a brand new website from a top-rated agency in Leatherhead? Then you've come to the right place! We're Delivered Social, based just down the road in Guildford, and we pride ourselves on the quality of the services we offer to our clients. Whether you're a brand-new company who needs a hand getting off the ground, or a larger business that wants an online refresh, we're here to help you with anything digital! Here are some of the services you can expect from our website agency in Leatherhead!
Firstly, we might build websites for businesses all over the globe, but your designer and support team are 100% UK based. This makes sure that the whole process runs smoothly! We're based in Surrey, but are only a phone call or email away if you're not local. If you are located near to us in Leatherhead, we love to meet as many of our clients as possible before we start their projects, to really get a feel for the business and the perfect website we could create!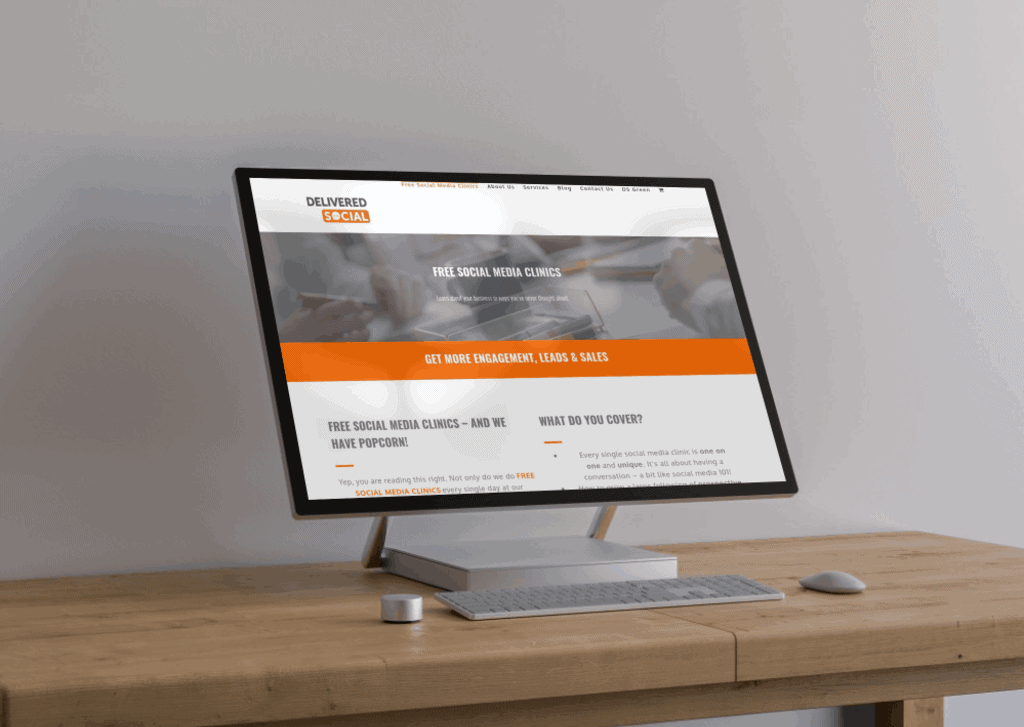 We Only Build Google-Fuelled Websites
Our website agency in Leatherhead only produces websites that are fully optimised and ready for Google. At Delivered Social, we know the importance SEO can have when it comes to attracting new customers and leads. So, we like to make sure all of our websites have this little boost to help them on their way!
You'll Get A Dedicated Designer
All of our websites are given to a single web designer to look after for the whole project. This ensures that your vision is kept right from the beginning. Every single one of our talented web designers is equipped with the skills and knowledge to make you a beautiful website that's perfect for your needs! Whether that's a simple one-page site or a full e-commerce shop, we are here to help. We'll always keep in touch throughout the website build, so you know exactly what you're getting and what to expect.
Always Mobile and Tablet Optimised
Did you know that nowadays, many people view websites more often on their phones than a laptop or desktop? So, if your site isn't looking its best on mobile, you could be losing out on those customers who are browsing your site on the go! Delivered Social makes sure that everything we produce from our website agency in Leatherhead is looking on point– no matter what screen it's seen on. Desktop, tablet, or mobile, we've got it covered, so you don't miss out on any sales because of a poorly-functioning site!
SSL Secure Sites
Making sure that browsers of your site are kept happy is really important. After all, if your website doesn't look secure, customers aren't going to think your business is trustworthy! As a result, they probably won't stick around for very long… So, we include SSL security as standard with everything that we build from our website agency in Leatherhead, so customers feel safe and Google is kept happy (which will aid your SEO even more!).