Client: Accessible Chair Yoga
Sector: Wellbeing, Fitness
Website: accessiblechairyoga.com
What we did: E-commerce website re-design and build
Increase on Events Year on Year
Courses Added to Online Store
Who are Accessible Chair Yoga?
Accessible Chair Yoga is a great non-profit dedicated to bringing their passion for yoga to everyone, no matter their age, ability, or limiting condition. Believing that yoga can be used to improve the quality of life for everyone! Accessible Chair Yoga offer yoga sessions in places such as care homes, dementia centres, even in offices.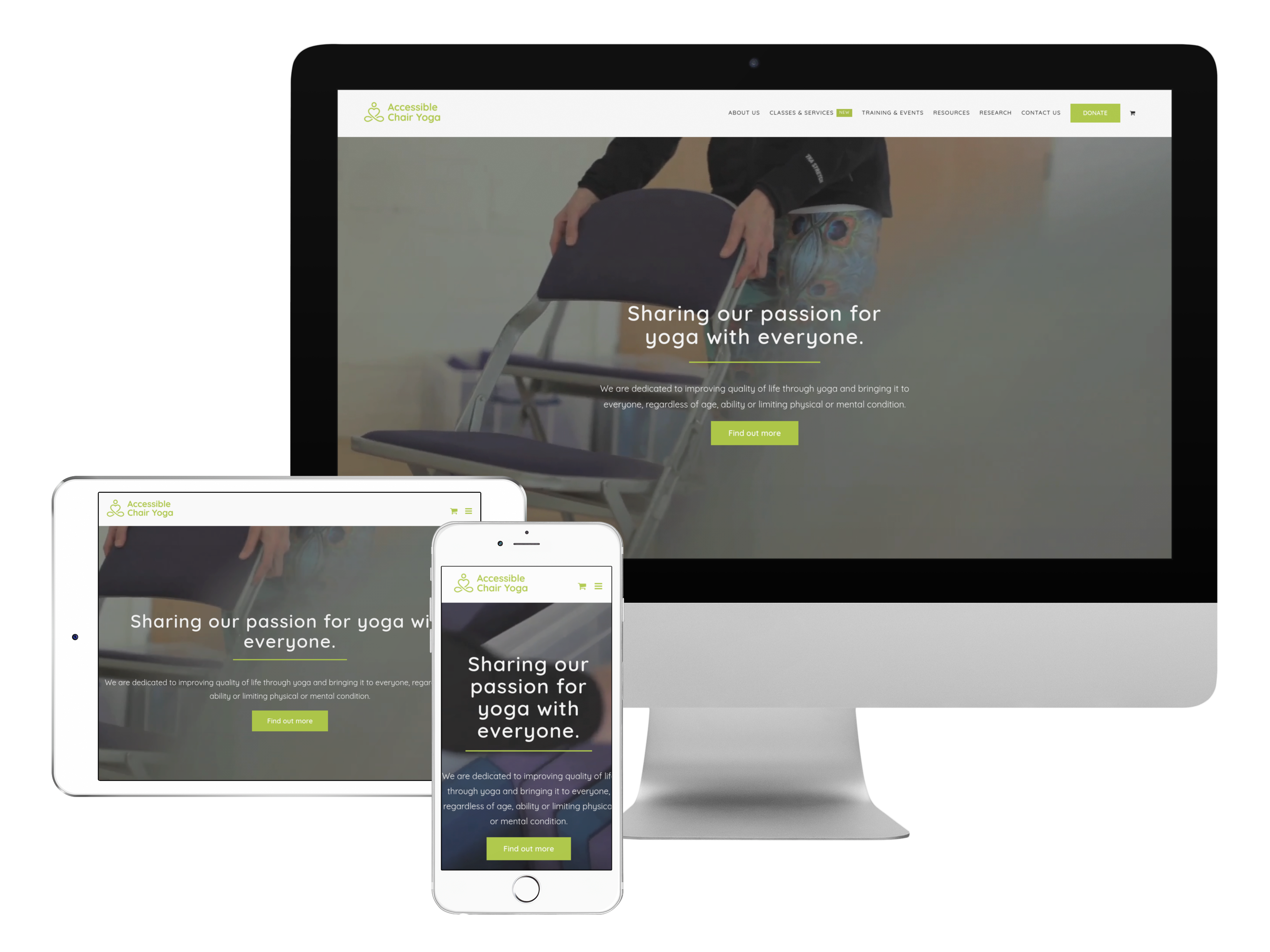 How we helped Accessible Chair Yoga
Not only are we over the moon with this website Delivered Social even took part in office chair yoga remotely during COVID. Using a video on the homepage helps tell the stories of what Accessible Chair Yoga do and showcases how they support. With integrated social media feeds, improved load time and a keen eye on ease of booking – Accessible Chair Yoga is now more accessible than ever before.
This website was built as part of Delivered Social Green, our commitment to social impact.