Sector: Professional Services
Website: alphadogrecruit.co.uk
What we did: Website re-design and build
Increased engagement rates
Who are Alphadog Recruit?
This is a new recruitment company based in the Guildford area. They are special because they meet everyone for a face to face meeting and spend time to, not only get an understanding of their skill set and what they are looking for when it comes to their next job, but also to find out where they fit when it comes to personality.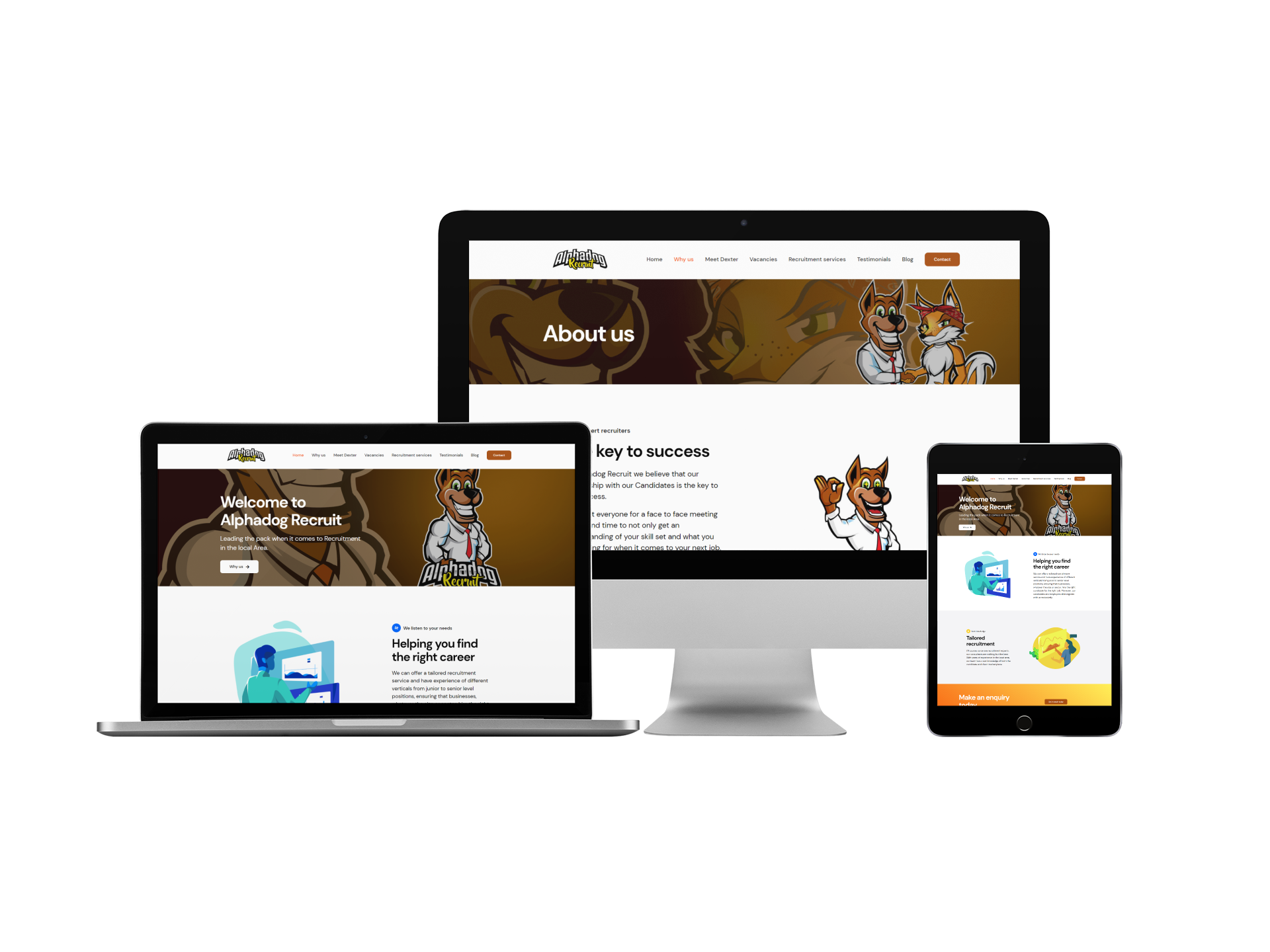 How we helped Alphadog Recruit
This was a fun website to work on because it has a bit of a twist- their Frenchie Dexter, who has his very own Instagram account. So, of course we had to include his very own page. Aside from that, the site is very easy to navigate, so both clients and candidates can find what they're looking for. There's also a space for vacancies so anyone who is looking for a new job can head straight there! Overall, we're pleased with this fresh site to match this new business, and hope it will give Alphadog Recruit a great online presence for years to come!