Client: Beautiful Mind Support CIC
Sector: Charity, Mental Health
What we did: Website Re-design and build
Who are Beautiful Mind Support CIC?
Hannah is a NHS Mental Health professional & accredited coach, with over 10 years experience.
Her experience ranges from Inpatient Mental Health Service, to community therapies. She has a passion for self development and is committed to supporting others conquer mind stress & aim to refocus them in a positive direction.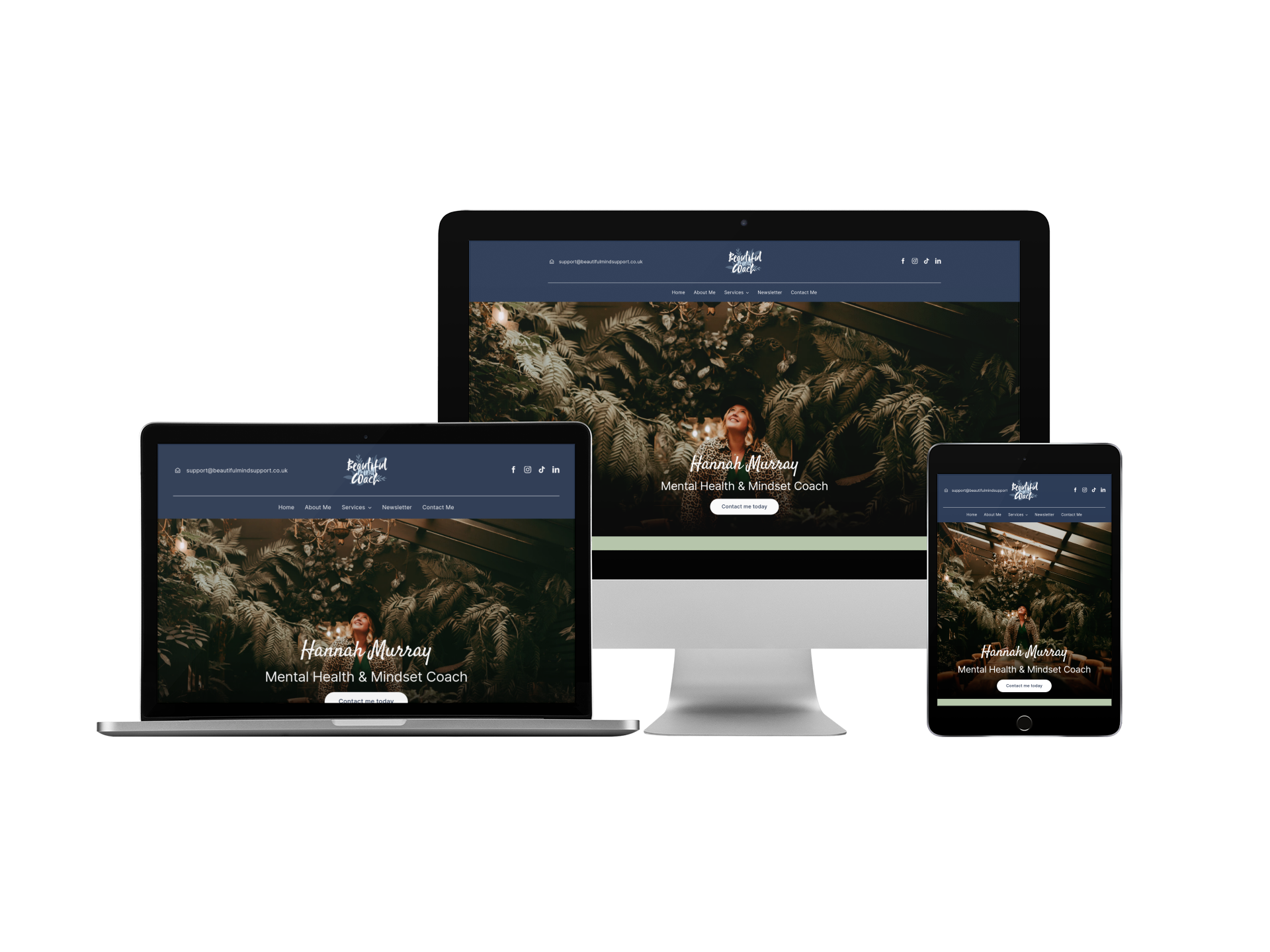 How we helped Beautiful Mind Support CIC
We worked alongside Hannah Murray to update her website to showcase her new services and the move to becoming a CIC.
To do this we incorporated custom contact forms to allow for every service to have a personal touch. We worked alongside her existing brand guidelines to produce a website that show met all of her goals.
Hannah was keen that we show off the Beautiful Mind Support CIC's Instagram throughout the website. Alongside embedding the Beautiful Minds Podcast within her website which has helped new listeners discover an award winning podcast.