Website: chatterbus.org.uk
What we did: Website re-design and build
Reduced page loading time
Who are Chatterbus?
They provide a reliable, friendly service that's there when it's needed. It is a unique not-for-profit service, managed by local people for the local community and is operated by the East Surrey Rural Transport Partnership. They needed a new website to better display their services and the benefits to the local community, which we were more than happy to provide!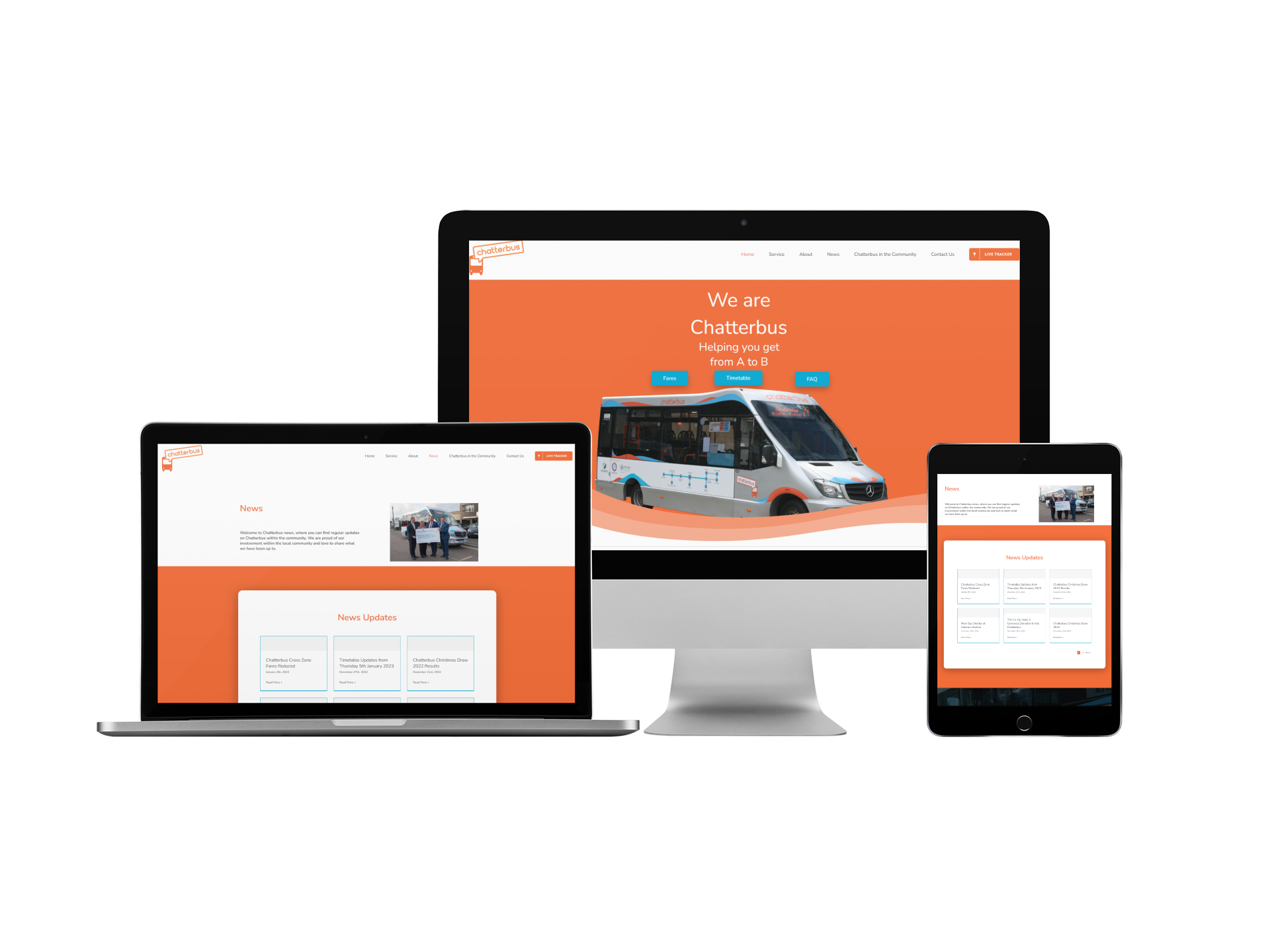 How we helped Chatterbus
This website needed to be simple and easy to navigate so users can find the information they're looking for quickly! We created a striking, eye-catching header with videos of the bus, and four easy options to click to go to their most popular and useful pages. These include the timetable, bus tracker, fare info, and FAQs. Furthermore, we used bright and striking colours to make the website feel cheerful and fun. And, the Chatterbus route map is easy to view on the site, which is just another way that information is easily accessible! Overall, we are pleased with the site and the results it has achieved!