Website: emergeadvocacy.com
What we did: Website Re-design, branding and build
Increased Website Engagement
Reduced load time from previous site
Who are Emerge Advocacy?
Emerge Advocacy is a registered charity established in 2016 out of the realisation that young people in A&E because of self-harm need something more. Their Founder's original vision was to see volunteers supporting young people in her local hospital in Guildford, Surrey.
The original project was a success and they started receiving requests from other hospitals saying, 'We need this in our A&E too!'.
Since then, Emerge Advocacy has been working with hospitals and the communities surrounding them to build teams and put Emerge projects into hospitals wherever there is a need for them.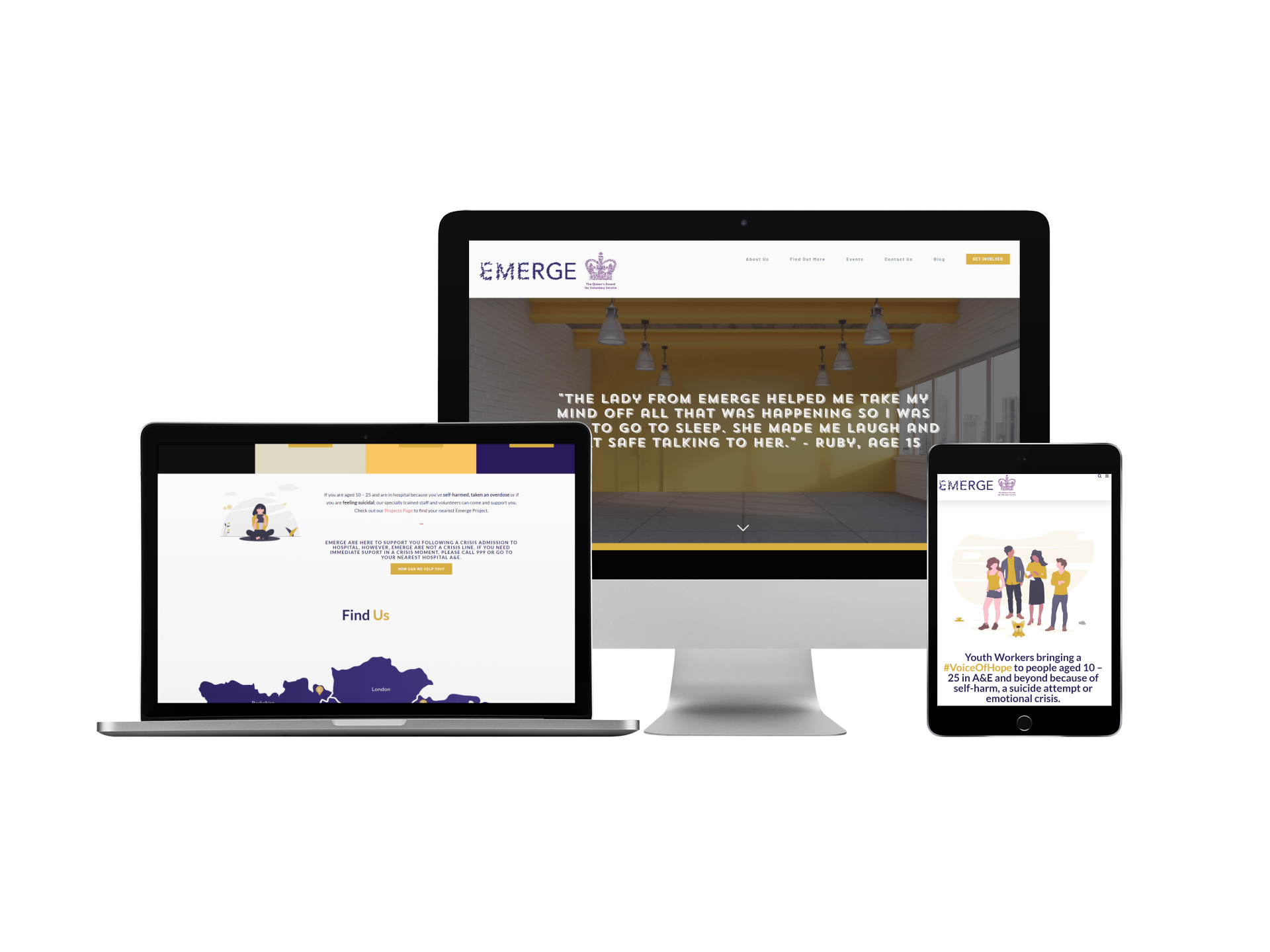 How we helped Emerge Advocacy
Emerge Advocacy needed to have a calming feeling, so we used a nice colour palette of yellows and blues that also tied in with their existing logo. We also used plenty of graphics depicting people in various situations, which makes the site feel personal without disclosing those in personal distress. It was important that the website be really clearly laid out, so visitors can find what they were looking for straight away. For example, there's an attention-grabbing link to their 'Isolation Busters' as soon as you visit the site, so people looking for these helpful assets can find them without having to dig around the site. Overall, the site has given Emerge Advocacy an enhanced online presence, and we hope it helps them to carry out their important work for years to come!