What we did: Website re-design and build
Reduced page loading time
Who are Key4Life?
Key4Life is a non-profit based in London, Bristol, and Somerset. Their mission is to reduce youth re-offending by delivering an innovative rehabilitation programme to those in prison and those at risk of going to prison. They also work with under 18s tackling anti-social behaviour and knife crime. They needed a brand new website to showcase everything that they do. We were more than happy to build them one as part of our Delivered Social Green initiative!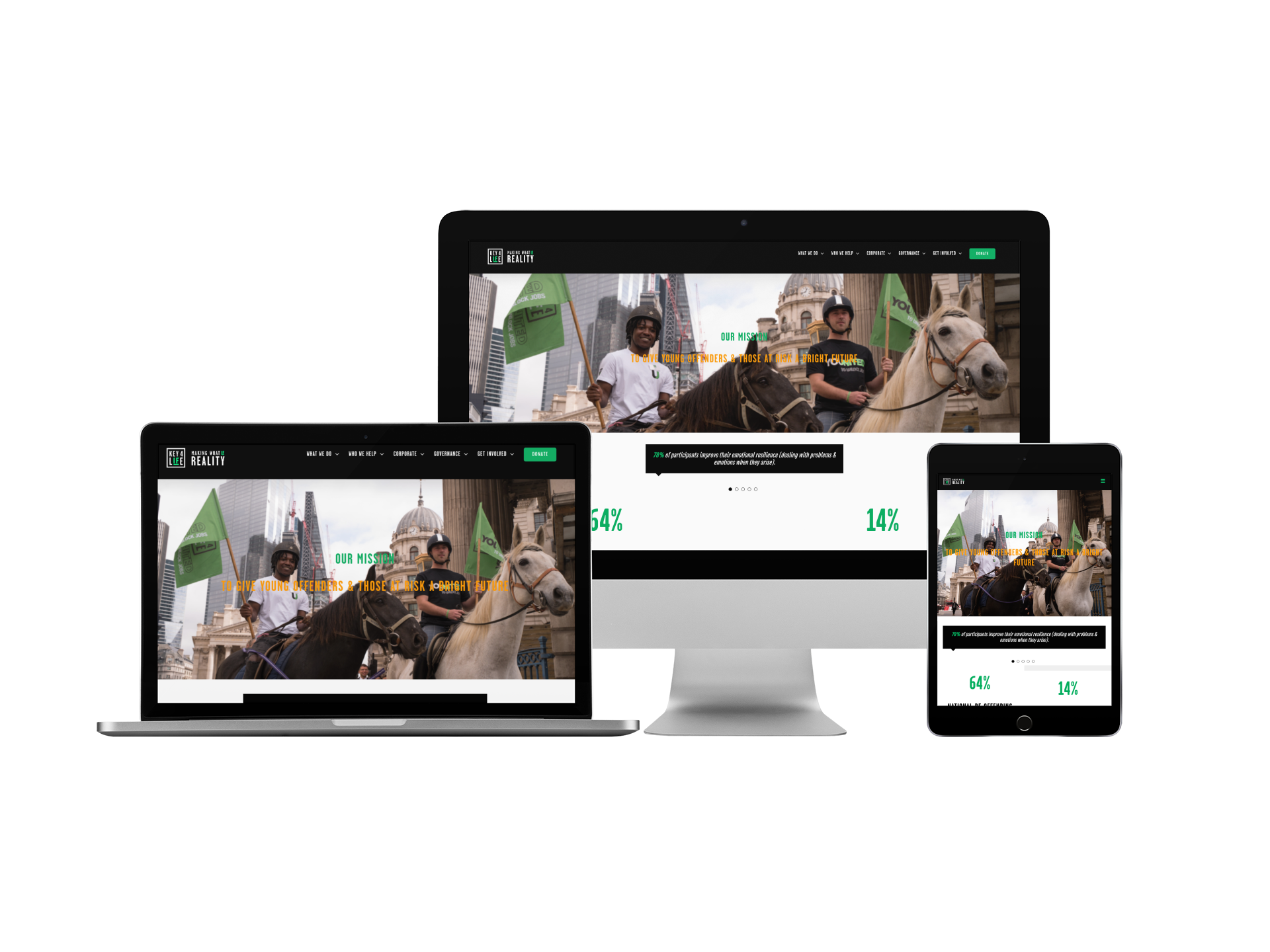 How we helped Key4Life
We wanted to create a brand new website that better showcases Key4Life, their purpose, and mission. We kept the site simple in layout and with a black, white, and green colour scheme to make the focus on everything that they do. The site is really clearly laid out. There are different tabs that site users can click on to find out more information, about the non-profit and what they offer. We created the site completely free of charge through Delivered Social Green our Social Impact department that helps out all kinds of non-profits with digital marketing services. Overall, this site has given them an enhanced online presence and a great online landing board to help them continue the great work they do in London and beyond.