Client: The Wysch Foundation
Website: thewyschfoundation.com
What we did: Website re-design and build
Who are The Wysch Foundation?
The Wysch Foundation, along with their other charitable causes, wanted a brand new site that would allow them to properly demonstrate the work they do and give supporters a platform to find out how they can get involved. It is so important that the message The Wysch Production conveys is available for everyone to see on an easy to use website.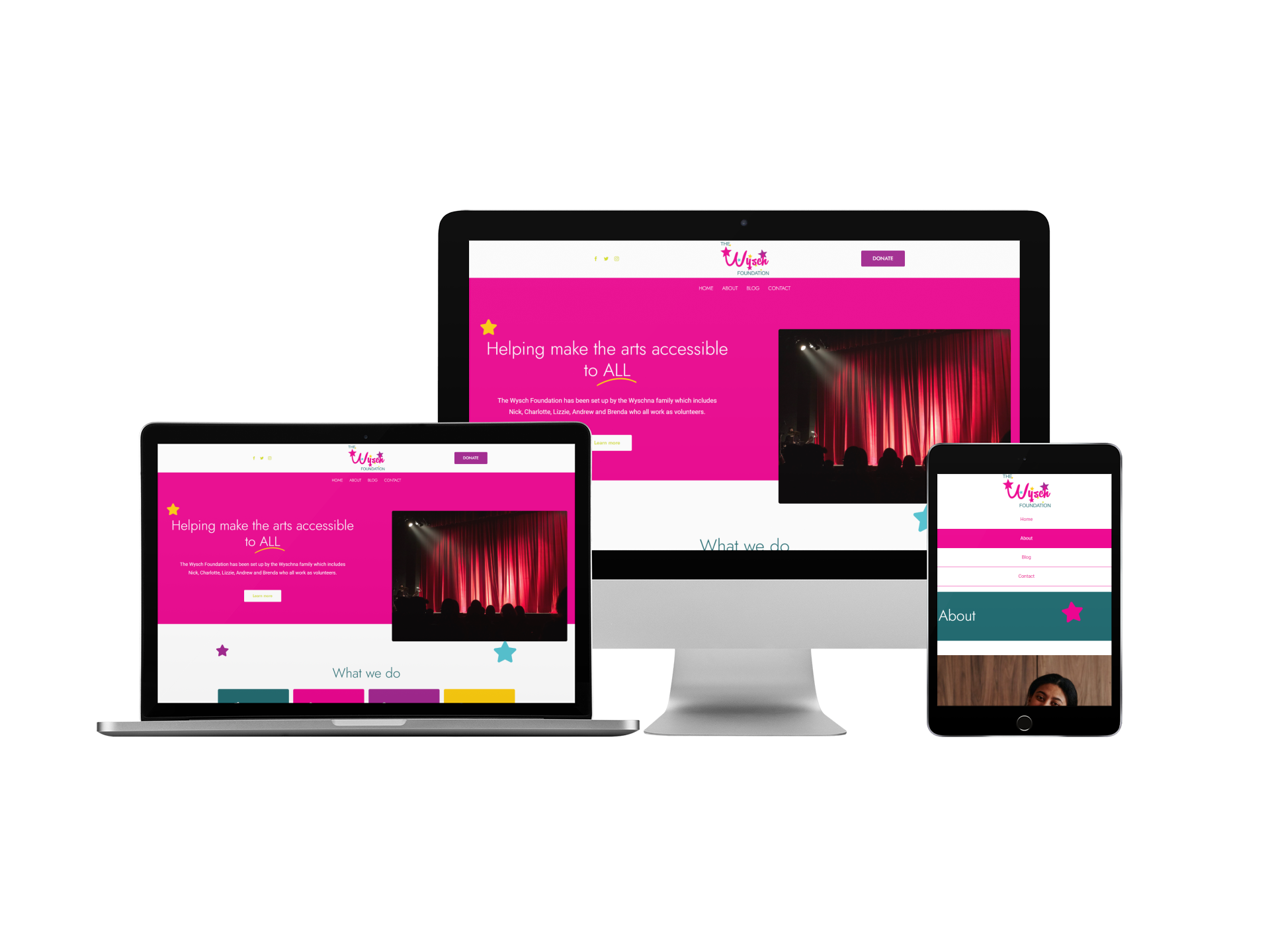 How we helped The Wysch Foundation
The Wysch Foundation's logo and branding is a key part of who they are. It demonstrates the creativity they are injecting into local communities. Because of this, it was important that we stuck closely to their bright and welcoming colour scheme. We incorporated elements of their logo throughout the site to keep the design cohesive. Also, their mission to make the arts accessible to all is the most important part of the design. The home page is what their supporters and people they help will see first, so to have their vision take pride of place was key.