Transforming online presence through a new, personalised social media campaign
We're passionate about helping businesses like Beebs grow their brand and online presence
Beebs are a company that lovingly make a variety of healthy energy bites. They're made using only the finest quality nuts, seeds, dried fruit, and other superfoods. The result is a nutritious and tasty snack, as an alternative to traditional unhealthy snacks such as sweets and crisps. The energy bites have many benefits, including slow-releasing energy and being high in protein. Beebs is also a family-run business, with a mission to help keep people well-nourished and healthy with a nutritious way to satisfy their cravings!
Social media is a vital tool for expanding your reach and building brand awareness. In such a competitive market, it was important for Beebs to develop their social media strategy. Find out more about the campaign we built for them below.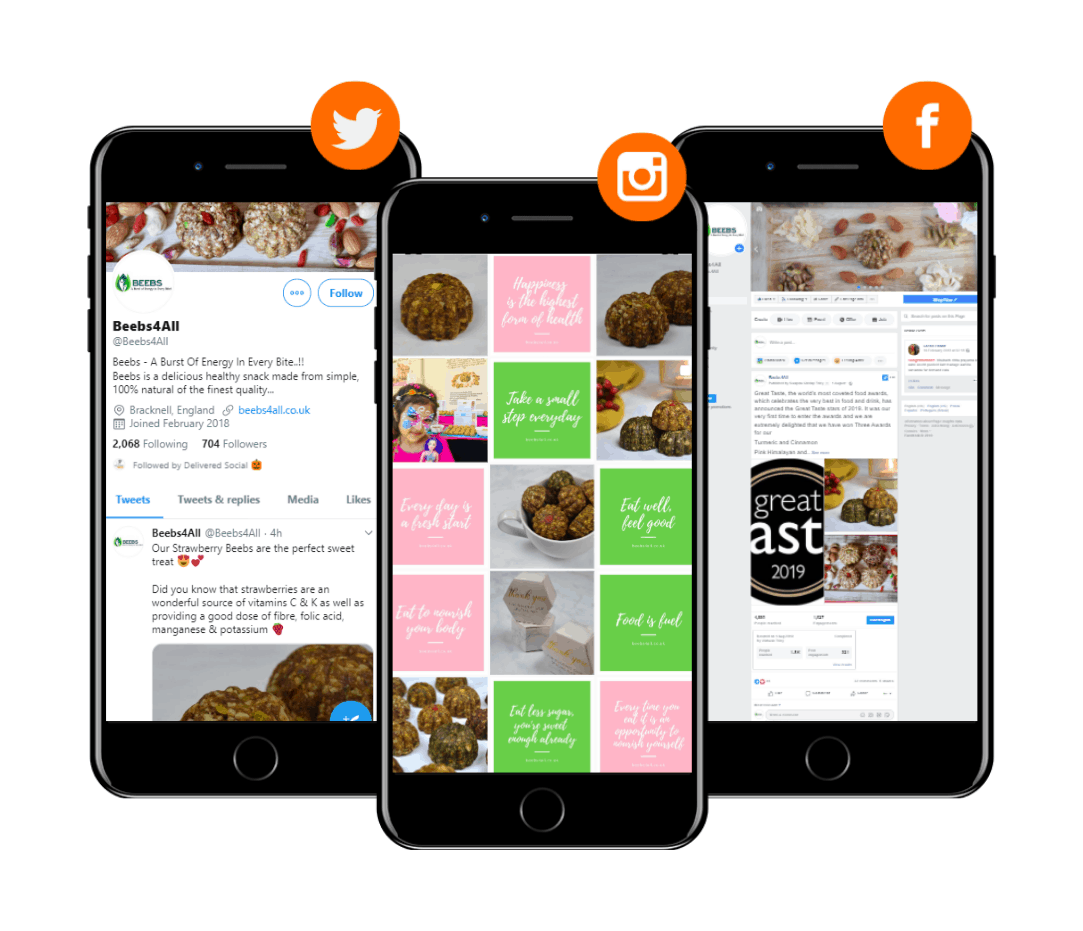 Beebs: The Results
Beebs came to us to create social profiles that are cheerful and reflective of their ethos. We worked with them on their Twitter, Instagram and Facebook profiles. We've created a variety of colourful posts which detail fun motivational quotes and the benefits of eating Beebs. These are interspersed with shots of the tasty products themselves, and lifestyle shots to keep the feed fun and friendly. They also regularly visit fairs and shows with their products, so it was essential that Beebs social media profiles reflected the fun and colourful presence that they have there.
As a result of our campaign, the number of followers and likes that the Beebs social media profiles have received has increased. In turn, this has increased awareness of the brand and the benefits of their products on social media, ultimately driving their sales!
Check out their social links above to see what we've done.
If you are looking for help with your website or social media marketing, email us on hello@deliveredsocial.com or give us a ring on 01483 608303 – we're always happy to help!