Business growth simplified with a brand new website design
We're passionate about helping businesses grow and so is Chrysalis Partners South
Find out more about this new website that we build for these local business growth experts!
Chrysalis Partners South is a business coaching and growth organisation that helps countless small and medium-sized businesses in Surrey and beyond. They have over 50 proven methods for business growth, that work with virtually anyone! They were in need of a brand new website to help showcase the amazing services that they offer, that can really help transform growth for your business!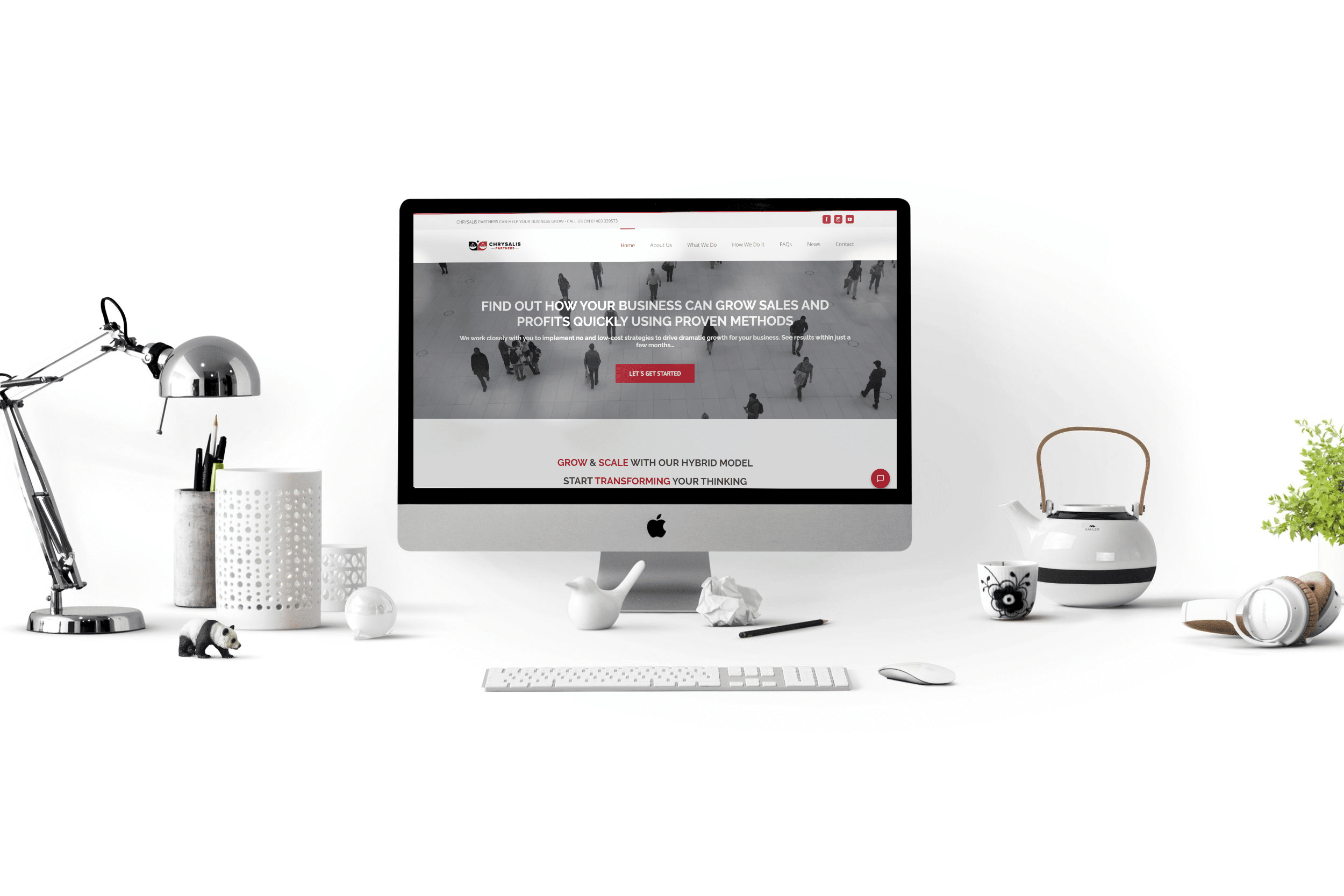 Chrysalis Partners South: The Results
They already had a website but it was in need of a refresh to look a lot sleeker and also better showcase all of their services. The site that we built looks clean and professional, helping to attract the sort of clients that they're after! We kept with the colour scheme of dark red, white, and black to make things feel cohesive throughout the site. All of the information needed, for example, what Chrysalis Partners South does and how they do it, is clearly laid out to make it easy for site visitors. Overall, this site has definitely enhanced their online presence and we are very pleased with the results!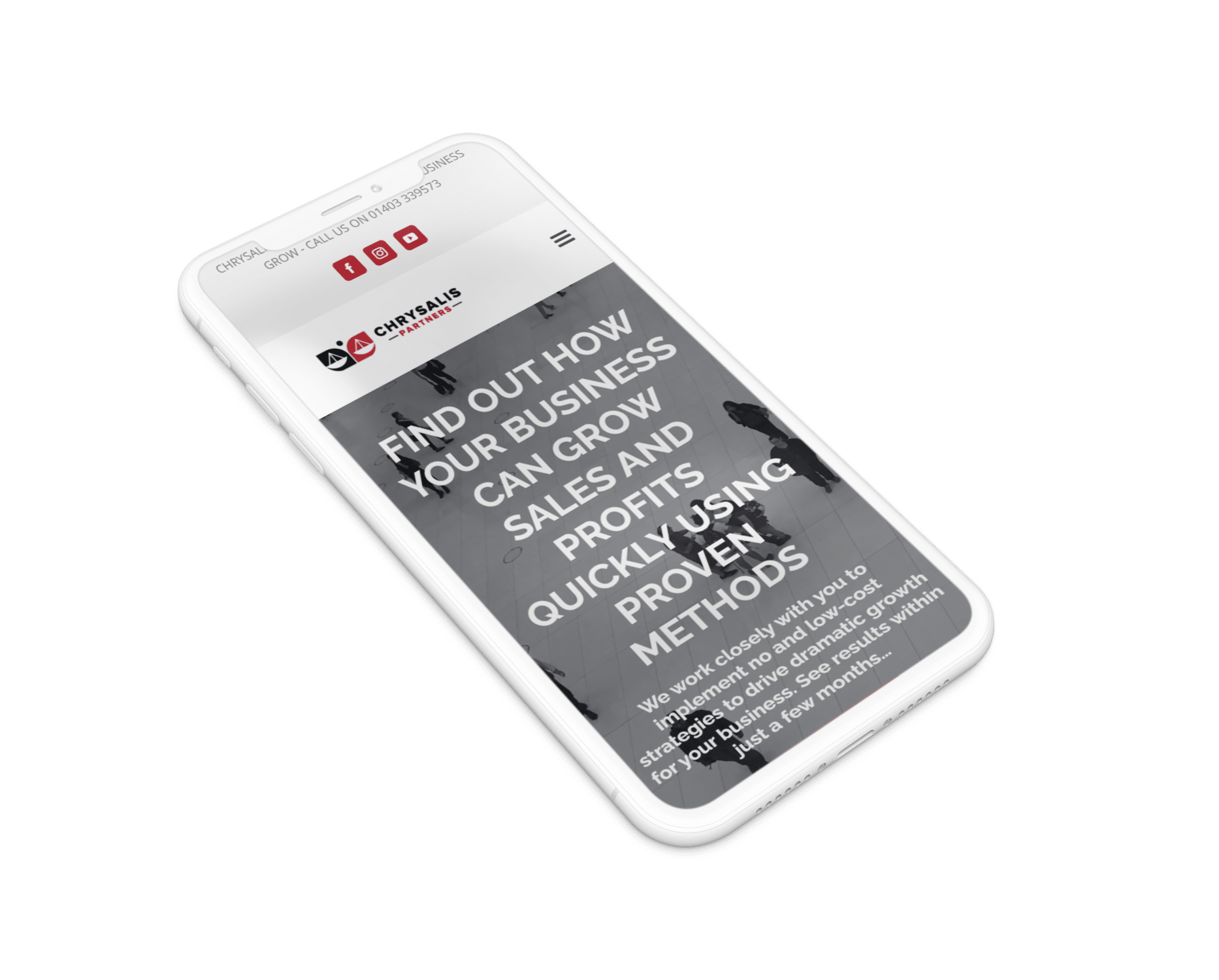 If you are looking for help with your website or social media marketing, email us on hello@deliveredsocial.com or give us a ring on 01483 608303 – we're always happy to help!