Education 2 You: Social Media
Transforming online presence through a new, personalised social media campaign
We're passionate about helping businesses like Education 2 You grow their brand and online presence
Education 2 You is a wonderful business, providing qualified teachers for private tutoring. This helps the students reach their full academic potential and perform better in school! They also offer a range of other services, including workshops, group sessions, and support with special educational needs. We worked with them to build a brand new website, but they also needed an enhanced social media presence.
Social media is a vital tool for expanding your reach and building brand awareness. Education 2 You wanted to highlight the work they do with students, but their audience was parents rather than the pupils themselves. Find out more about the campaign we built for them below.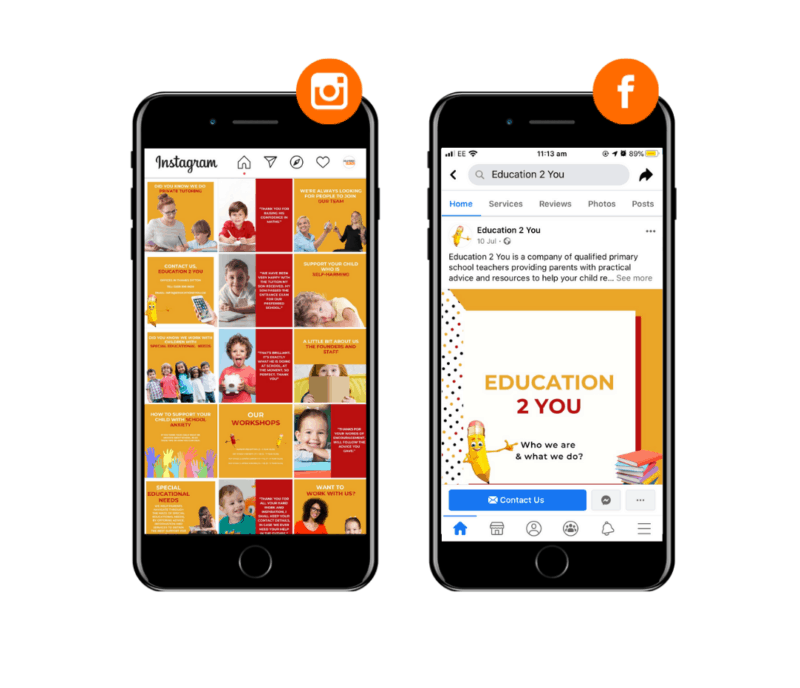 Education 2 You: The Results
We worked with Education 2 You to develop social media campaigns for their Instagram and Facebook profiles. We made sure to include a whole host of Evergreen content about the business and what they can offer. With the target audience being parents, and not the pupils themselves, we needed to make sure that the posts were informative and tailored towards this audience and what they're looking for. Furthermore, we kept the Education 2 You social media very on brand, using a mixture of images and graphics using their colours and other branding.
The results of the campaign include a far more cohesive and branded presence on their chosen social media platforms. This ties in with the websites and helps the business look professional, a must for parents who are looking for the kind of quality tutoring for their children that Education 2 You provides.
Check out their social links above to see what we've done.
If you are looking for help with your website or social media marketing, email us on hello@deliveredsocial.com or give us a ring on 01483 608303 – we're always happy to help!