Business growth simplified with a calming website design to reflect the brand
We're passionate about helping businesses like The Office Massage grow
Find out more about the new site that we designed and built here.
The Office Massage came to us wanting a more professional and sleek website where new and existing clients could understand the benefits of their services simply from one click.
We were super excited to take on this project and showcase the amazing work of Paula and her team. As a busy agency, we understand the need for some relaxation and downtime! It was important that this website could reach as many businesses as possible and carry all the information needed to book a corporate chair massage or understand more about why they're useful!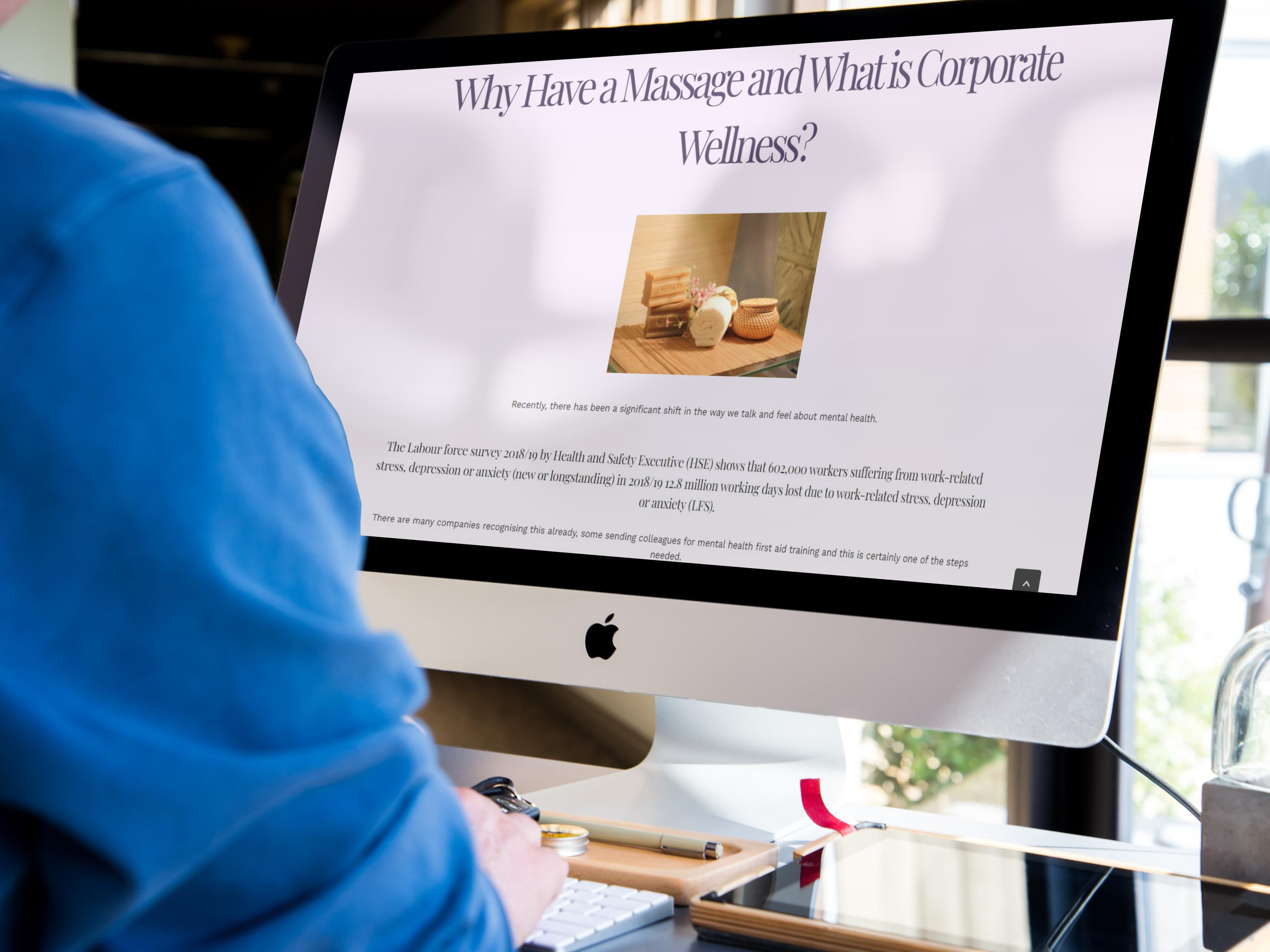 The Office Massage: The Results
Whilst The Office Massage is primarily targeting companies and corporate clients – we also had to ensure the website reflected the values of their service. Pairing professional imagery with stylised animations and text meant the design attracts the right audience while displaying the benefits and results of the team.
Also, opting for a larger website meant the team could advertise all of their products, experience and knowledge on one platform. The navigation makes it super easy for any client to find what they are looking for in no time at all. Don't forget all of our sites are optimised for mobile too – so busy business owners and employees can find The Office Massage on the go!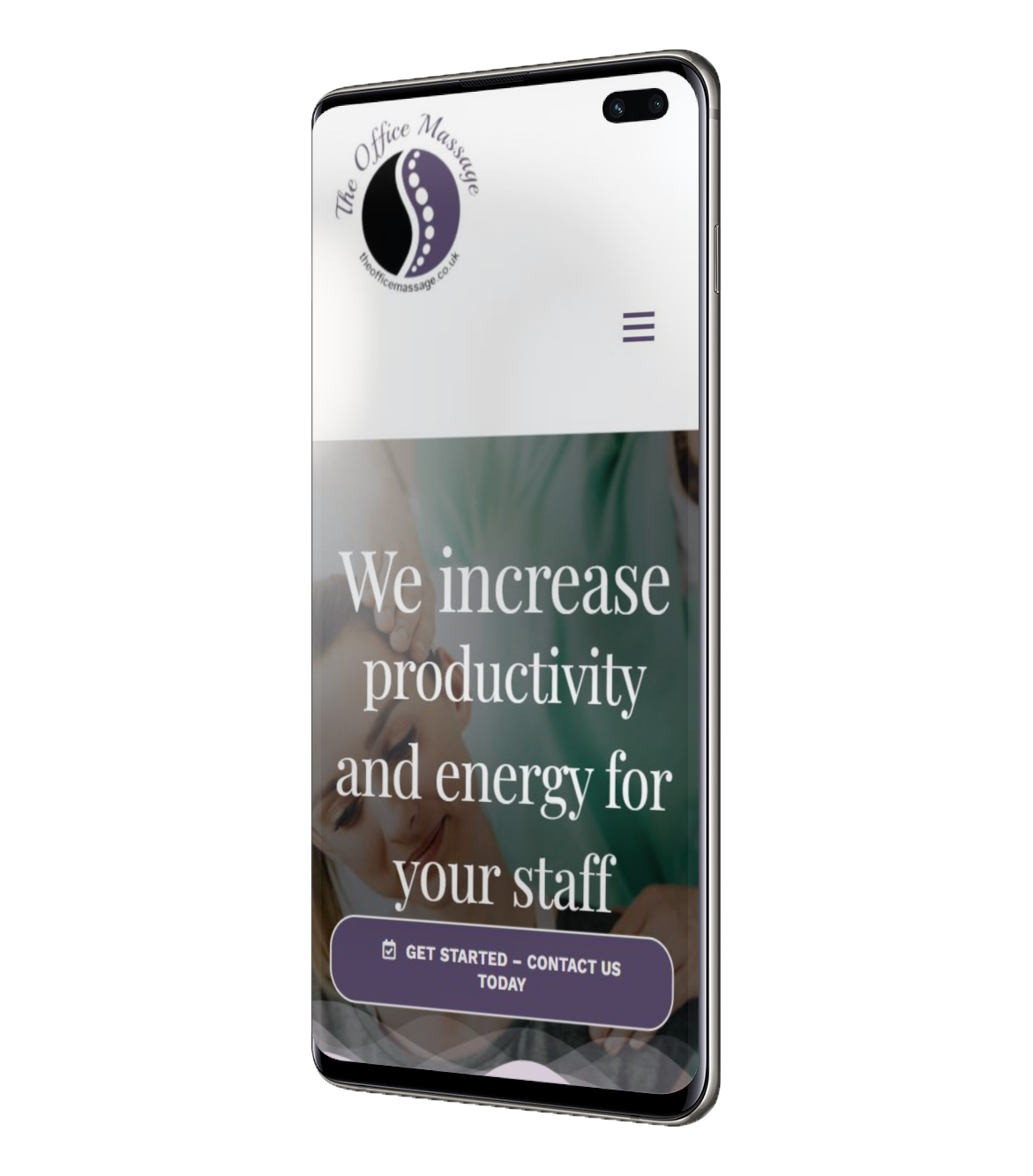 If you are looking for help with your website or social media marketing, email us on hello@deliveredsocial.com or give us a ring on 01483 608303 – we're always happy to help!