A brand new web design for this wonderful charity
We're passionate about supporting charities such as Woking Mind
At Delivered Social, we are truly passionate about working with worthy causes whenever we can! Meet Woking Mind, one of our latest charity website clients.
They're an amazing, locally-based charity that is dedicated to offering support and advice around mental health for people in the area. They will work with anyone who feels they need support, providing a safe, welcoming place for people who often have nowhere else to go. But, they needed a new website to better showcase what they're all about, helping them to reach more people who need them and supporters as well.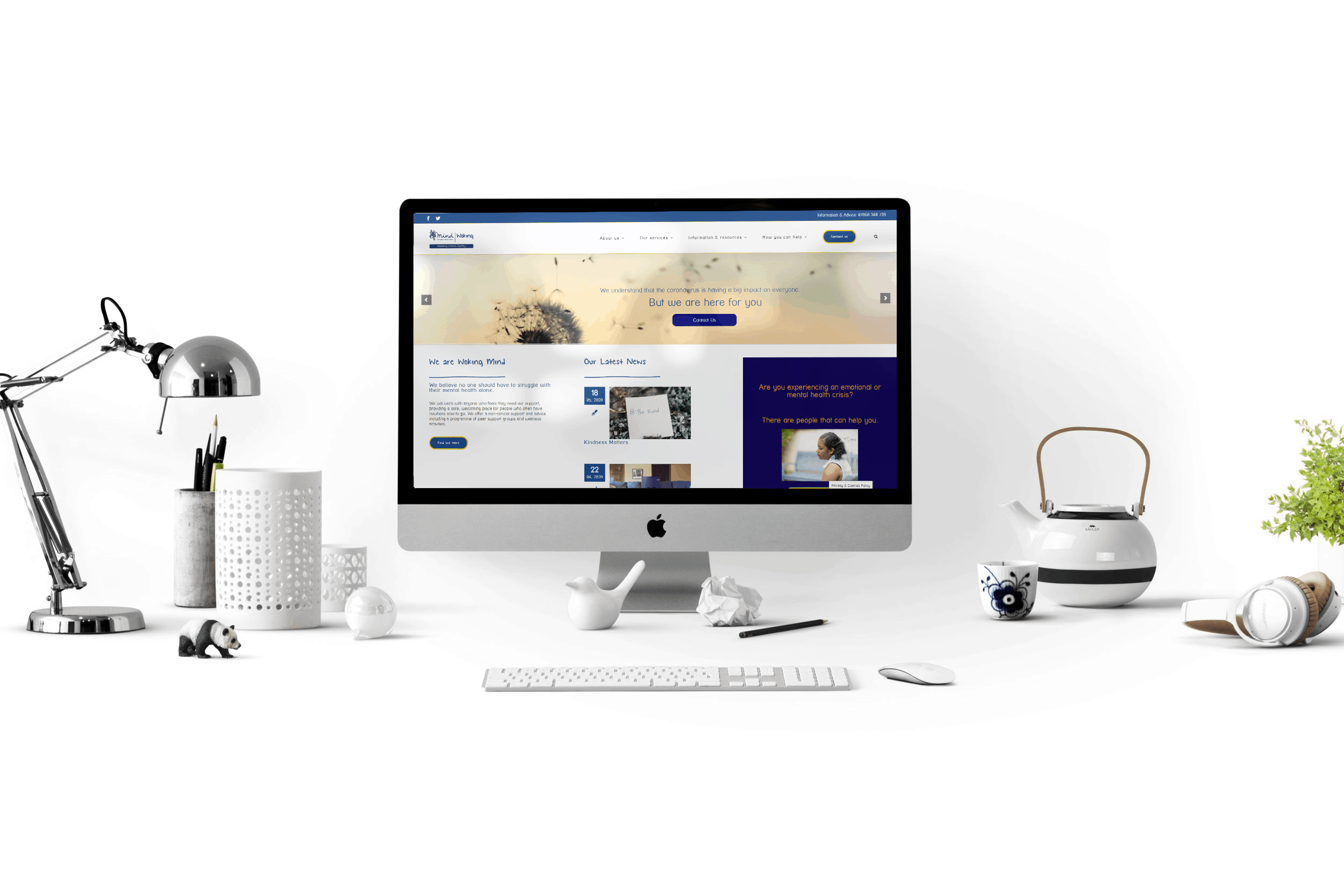 Woking Mind: The Results
This charity needed a website that was uncluttered, helping site visitors to find the information they need fast. We had to think about the wider Mind Charity brand guidelines, all while creating a bespoke site for Woking Mind that helps them to stand out from the crowd. The site is split into four distinct sections- About Us, Our Services, Information & Resources, and How You Can Help- to easily direct site visitors where they need to go. And of course, we had to design in a big donate button to help them get more support! Overall, we were very pleased with this website and hope that it will help this amazing charity with an enhanced online presence.
We designed this site for FREE as part of our Delivered Social Green initiative. We think that sharing our marketing skills with charities on a pro-bono basis is one of the best ways we can support them. We hope that Woking Mind enjoys this new site for years to come!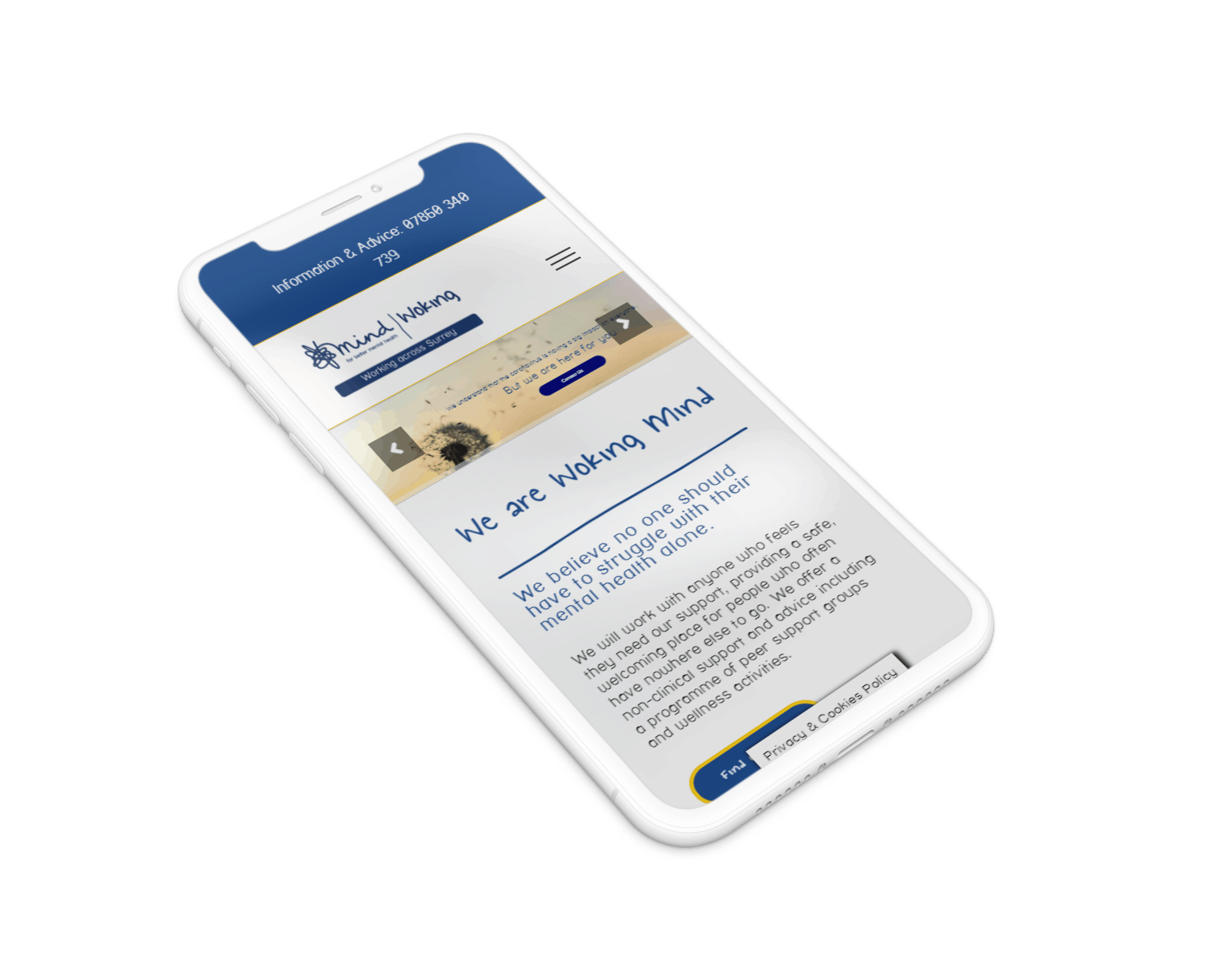 If you are looking for help with your website or social media marketing, email us on hello@deliveredsocial.com or give us a ring on 01483 608303 – we're always happy to help!