Website: caleblovejoy.com
What we did: Website re-design and build
Who are Caleb Lovejoy Almshouses?
Caleb Lovejob Almshouses provide beautiful Grade II listed cottages to older or vulnerable people in the Guildford community. Upgraded to provide comfortable 21st-century living, these properties are a safe haven for many people that may not have otherwise been able to afford them.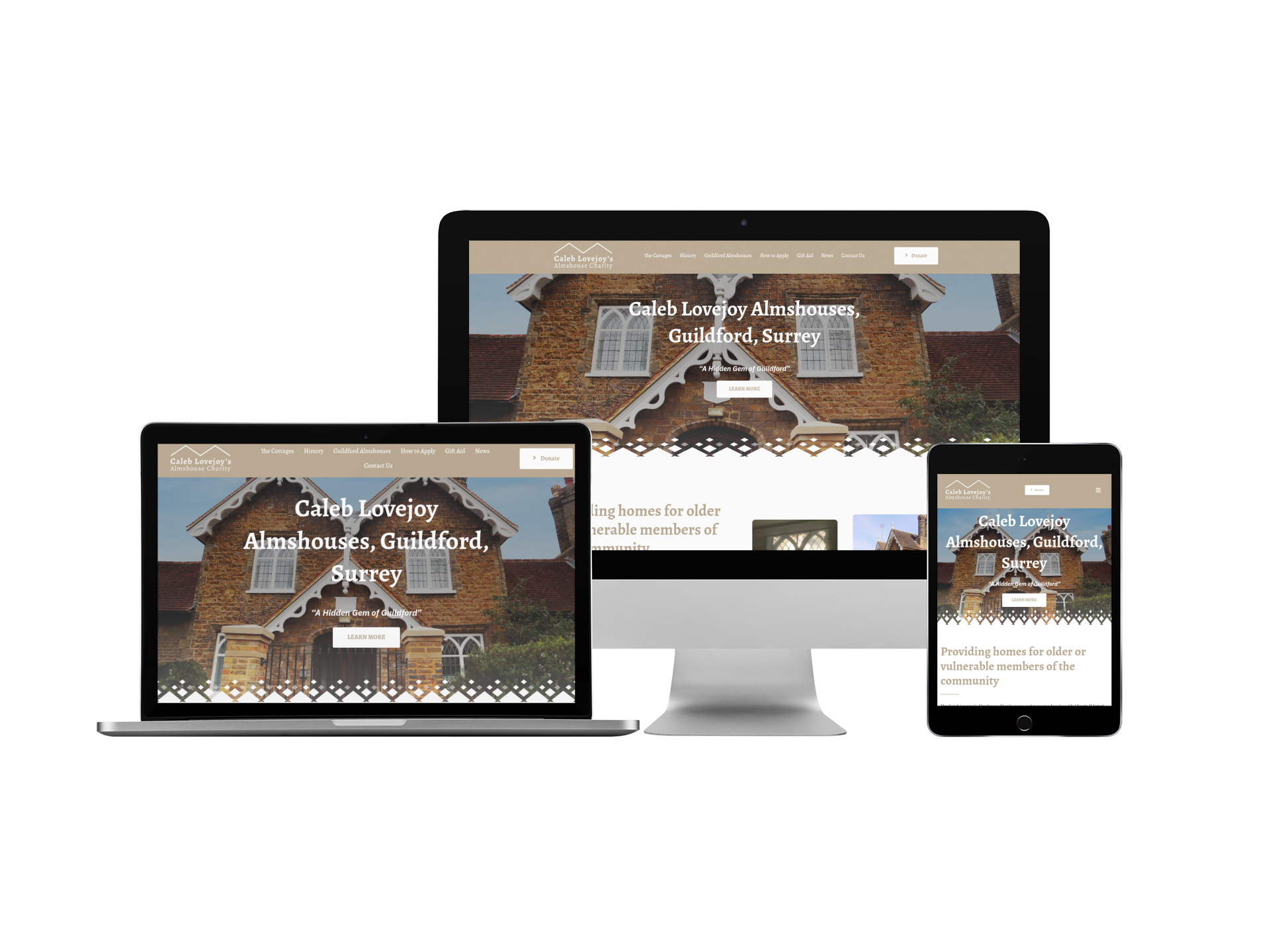 How we helped Caleb Lovejoy Almshouses
Located in such a quaint, beautiful part of the town and providing such a wonderful service, we had to create a platform that reflected everything about the charity. From gorgeous imagery of their properties to plenty of information on the origin and ongoing life of the charity, there is something for everyone. We made it super easy to both apply for one of these properties and donate to keep the cause going. The website is functional and responsive across all devices from laptops to mobile phones. With colours and designs reflecting the history of these homes – we think their new website is just what the charity needed.