Website: doorofhope.co.uk
What we did: Website re-design and build
Who are Door of Hope?
Door of Hope does amazing work to transform the lives of marginalised and disadvantaged communities in Eastern Europe. Their mission is to promote education and offer new opportunities through projects and social care, spreading their love of Christ. Their message is so prominent, they needed a suitable website to promote what they do and how they help these amazing people.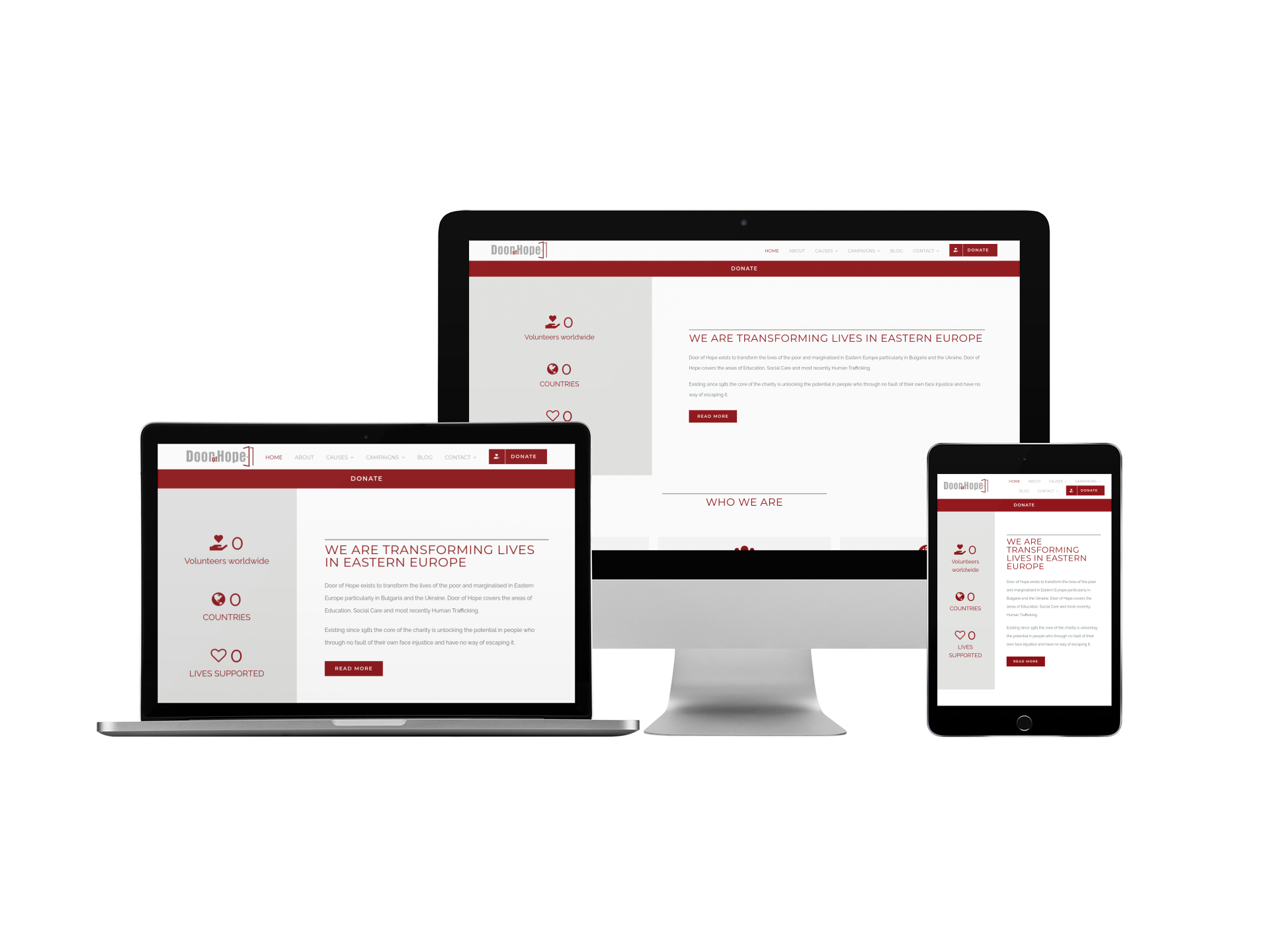 How we helped Door of Hope
We created a bold, informative website for Door of Hope for FREE! We included the colours of their charity logo into the website. Our team was careful not to detract from their message and vision, so used images that reflect the work they do. The site also incorporates clear and easy navigation that lets people view projects new and old. Overall, this has given their website an enhanced online presence, making it easier for visitors to find them!