Client: Endometriosis South Coast
Website: endometriosissouthcoast.com
What we did: Website re-design and build
More responses to contact forms
Who are Endometriosis South Coast?
Endometriosis South Coast are an inclusive charity supporting people who are going through the diagnosis stages of Endometriosis and Adenomyosis or have been diagnosed with the conditions.
Their amazing team are working to improve the research and understanding of these terrible conditions while ensuring they can support people struggling as much as possible. From PhD research to social media campaigns and balls, they are doing everything they can for this cause and bringing hope to so many people around the globe living in the dark.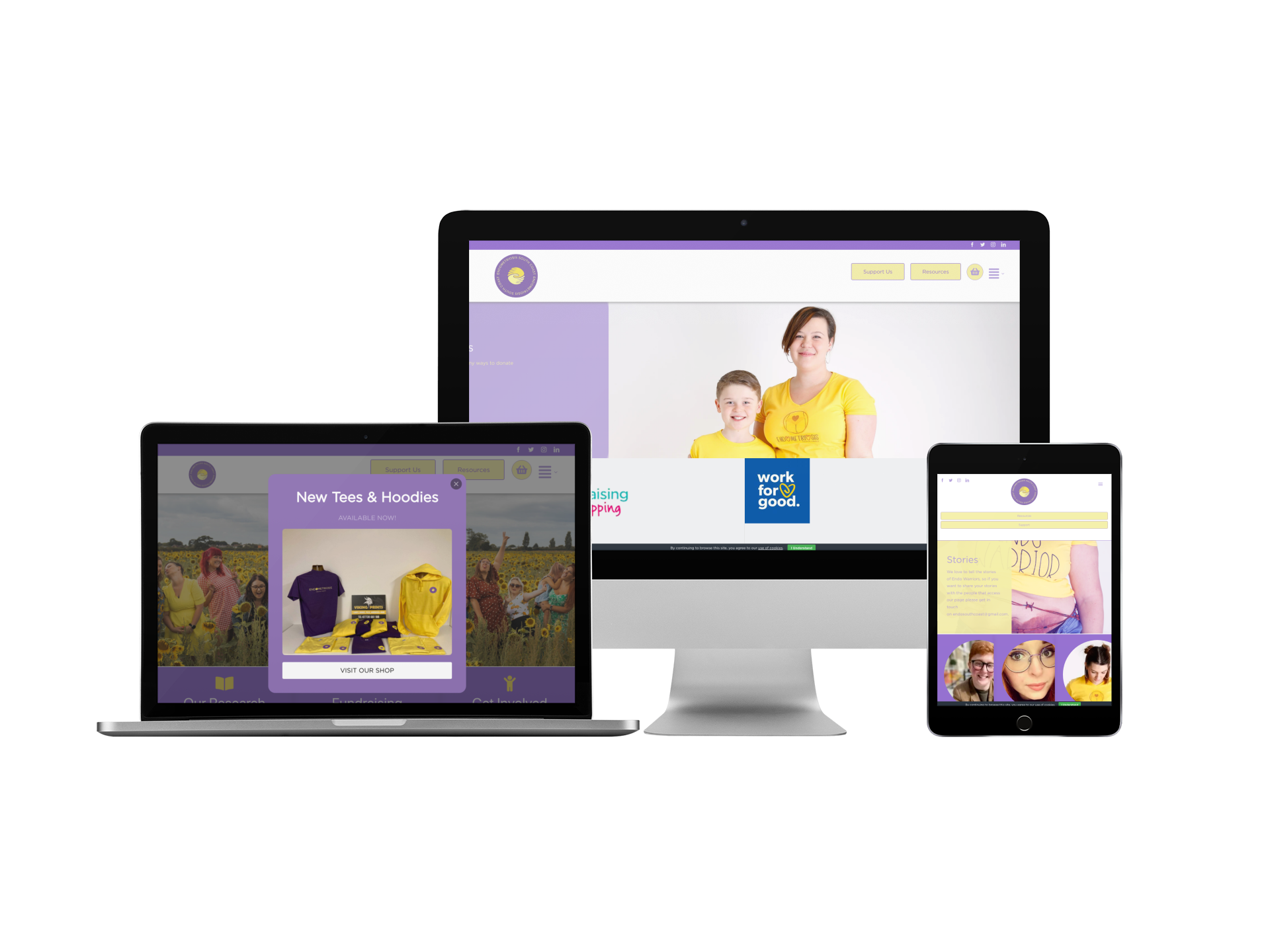 How we helped Endometriosis South Coast
Endometriosis South Coast needed some exposure that was going to target Portsmouth and the rest of the UK.
We started with a shiny new website – including some incredible information supplied by Jodie. She is carrying out research for her PhD and alongside others in the team, they are building up the resources within the site to allow those that need it easy access. We then worked to create a number of social posts and articles that highlighted the work they do and the incredible cause they are working towards.