Website: willwirral.org.uk
What we did: Website re-design and build
Longer average time spend on the website
Who are Wirral?
Wirral's role is to support people with learning disabilities and their families. They work closely with every person to determine the best form of support for them. A group of parents with children with learning disabilities began meeting and realised they shared some common concerns about the adulthood and future of their kids. It is this that led them to provide similar children with the opportunity for independence and support.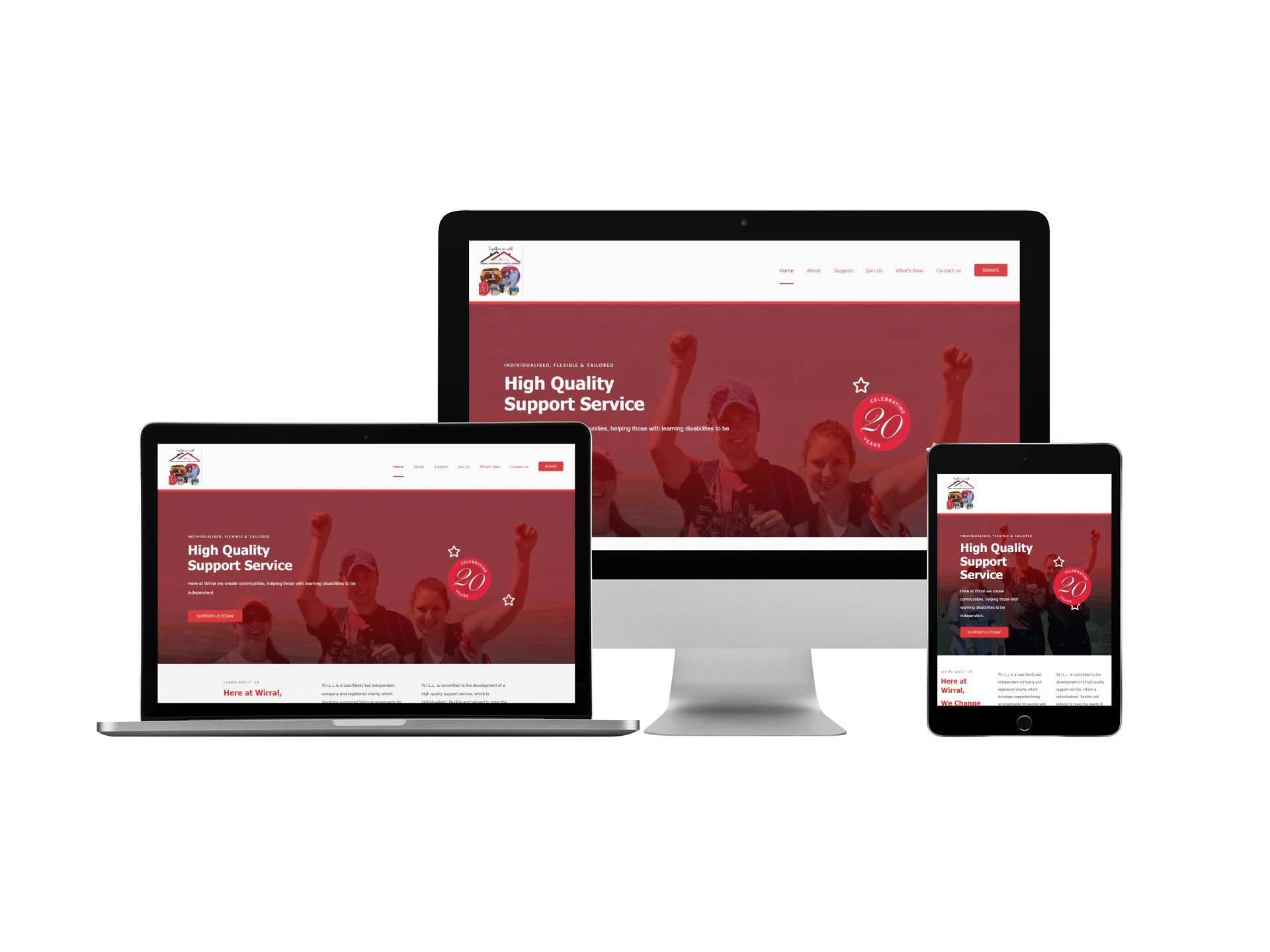 How we helped Wirral
We created a bold, branded and informative website for Wirral for FREE! As part of our Delivered Social Green initiative, the charity wanted a website that would increase awareness about the work they do and show everyone why they should be supporting this cause. It was also important to share updates and display the work the charity does along the way. Adding a 'Whats New' page and information about trustees will allow supporters to keep an eye on where their donations are going and how it is being put to good use.