What we did: Website re-design and build
Who are STOPPIT-3 Study?
STOPPIT-3 is a medicinal trial aiming to determine whether antenatal corticosteroids can reduce breathing difficulties in twin babies. With these drugs regularly used in the birth of one child, they want to produce the evidence needed to find out whether the same benefits will be seen in twin pregnancies. So, before this becomes a widely offered course of medicine, STOPPIT-3 is going to run a study to ensure every risk is outlined.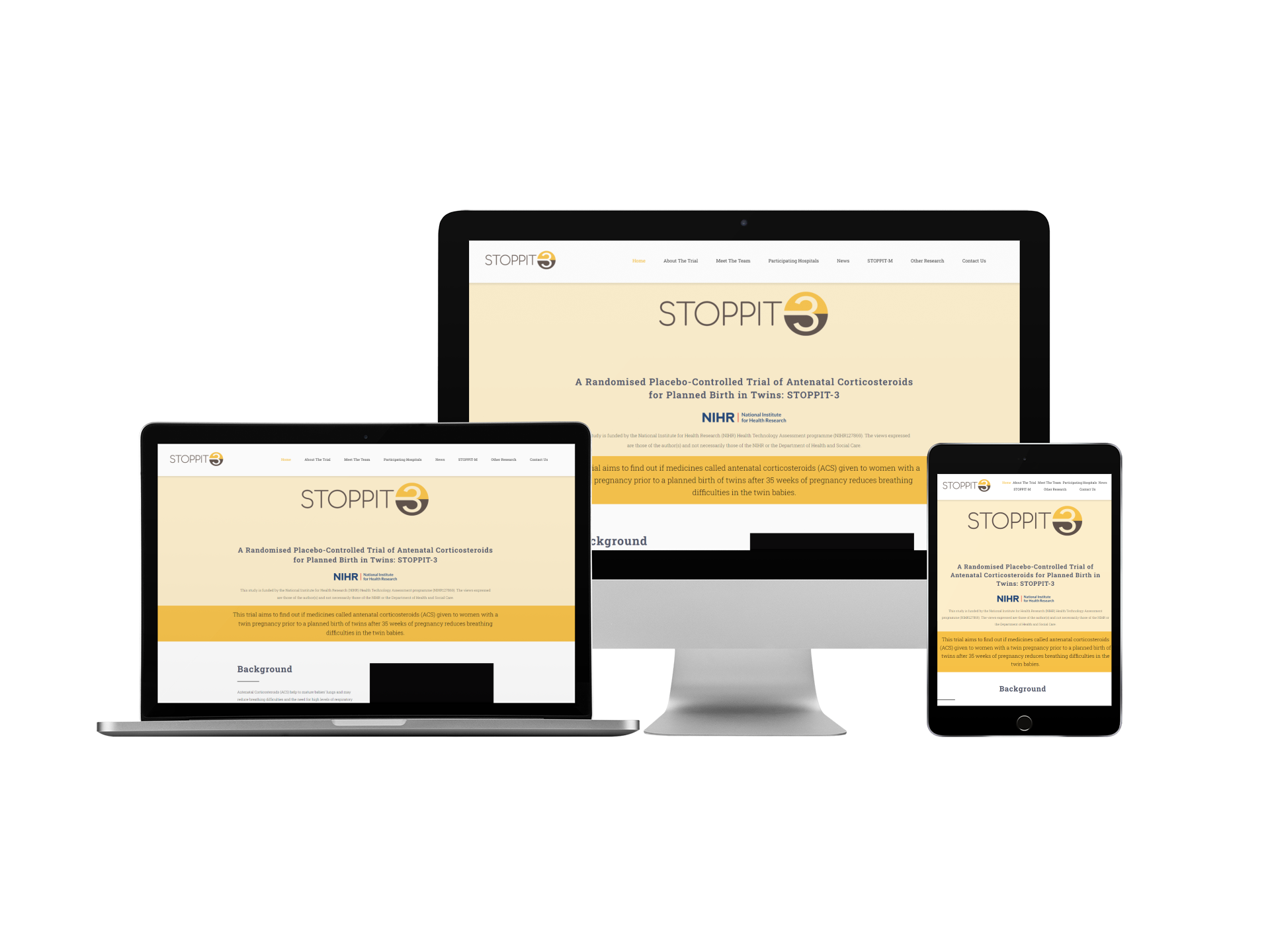 How we helped STOPPIT-3 Study
We created a thorough and informative website outlining the STOPPIT-3 trial for FREE as part of our Delivered Social Green initiative. As they have also produced 2 previous studies it was important to display their research and how this one differs from what they've produced in the past. Any pregnant women looking to take part or find out more about the effects of these drugs have to know exactly what goes into this study. That's why facts, figures and information play an important part in the website.