Client: Samantha Sykes Foundation
What we did: Website re-design and build
Who are Samantha Sykes Foundation?
Samantha Sykes Foundation helps young people who are at risk of, or who are victims of, child sexual exploitation. They also provide support for children in the care system and young care leavers. The work they do is hugely important and we are very proud to be able to support them. The foundation was set up in memory of Samantha Sykes, an amazing young woman who tragically lost her life at 18 years old, with her friend Kimberley Frank who was "looked after" by the local authority. Sami was murdered because of the support she selflessly gave to two sisters, who were in need of love, protection and guidance and who would have benefited from the work of this charity.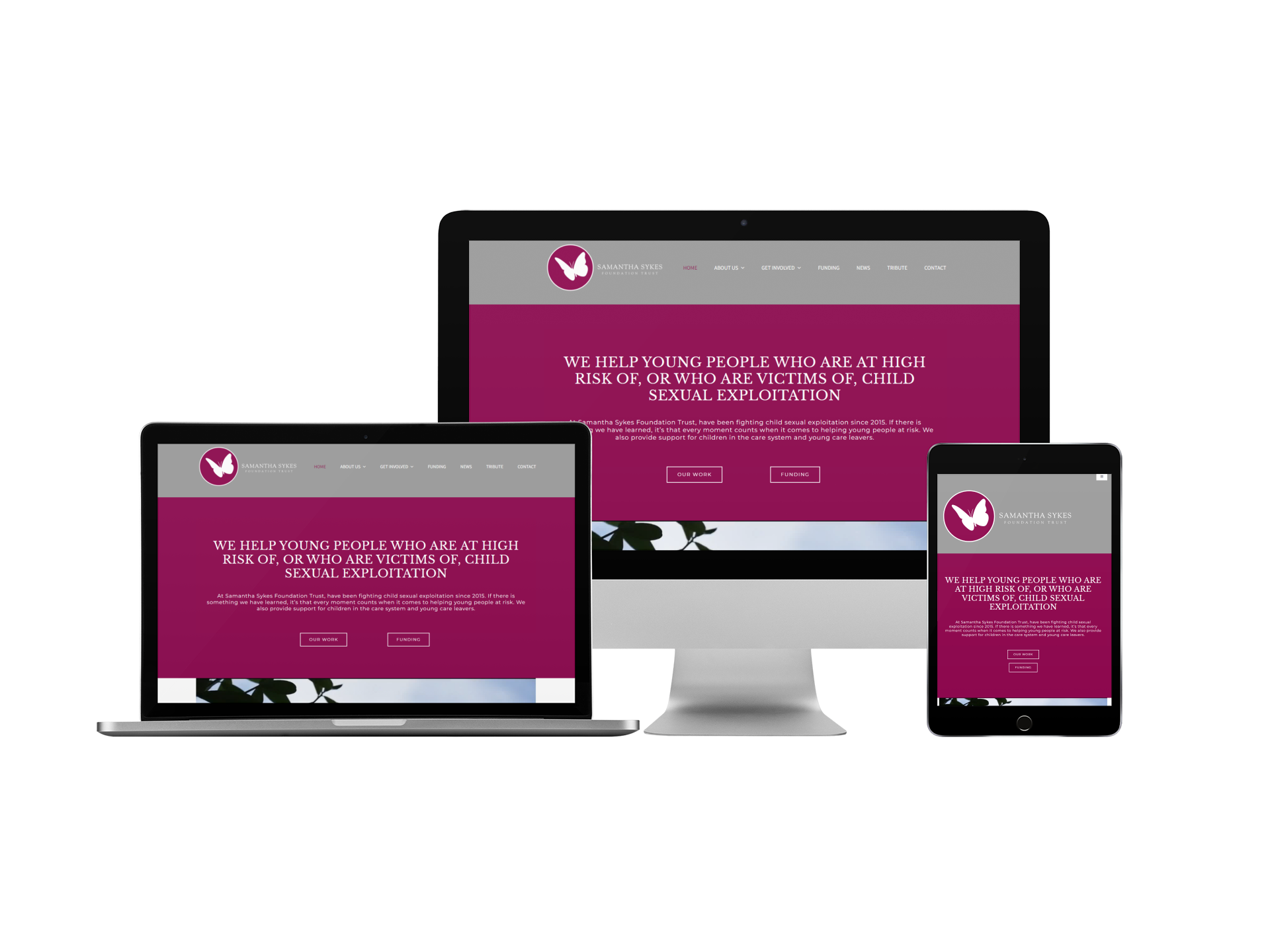 How we helped Samantha Sykes Foundation
It was important that we created a website that honoured the previous site, its content, and its imagery. We made a site that keeps the existing colours, themes, and feel, just an updated version. The site talks all about the different things that the foundation does, so anyone visiting the site can easily find out more information or seek support. Furthermore, there is also a section for the latest news updates, stories, and more. We're really proud to have been able to work on this site for such a worthwhile cause. We provided the Samantha Sykes website free of charge as a part of our Delivered Social Green initiative.