Client: Moroccan Dialysis Charity
Website: moroccandialysischarity.com
What we did: Website re-design and build
More contact form submissions
Who are Moroccan Dialysis Charity?
Tobi Tarquin, founder of Moroccan Dialysis charity once had to go through the process of dialysis himself. He felt lucky to be able to receive the full suite each month including any new medications and no upfront cost. In Morocco, dialysis is free of charge, but without all of the other procedures and add-ons that comes with it – it doesn't work properly. Therefore, they are working to raise money to provide the full treatment to those who can't pay for it themselves.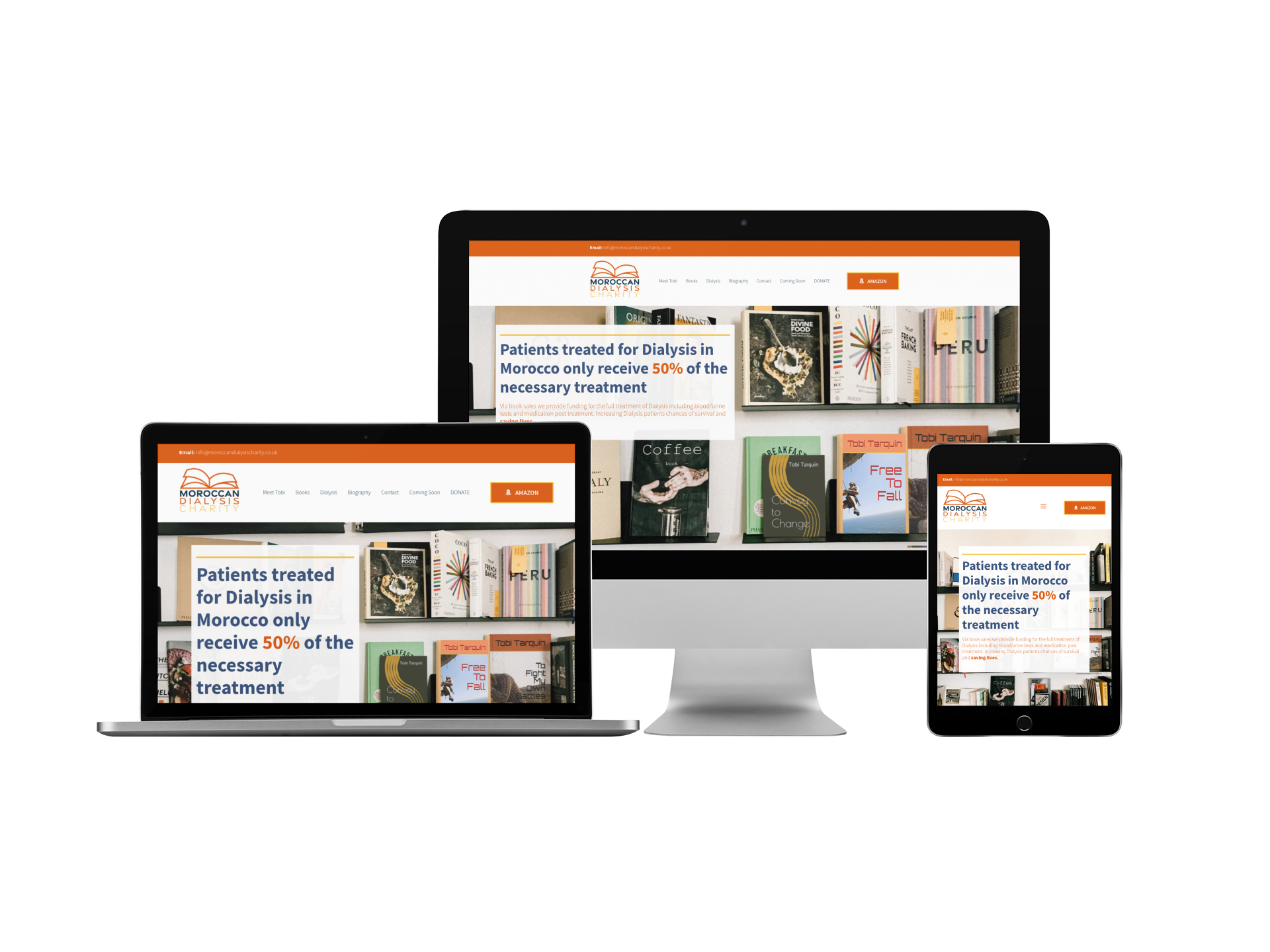 How we helped Moroccan Dialysis Charity
Moroccan Dialysis Charity was after a professional and eye-catching website that was full of precious information about their mission and how to get involved. Not only this, but it was important to showcase Tobi's journey as an author. Including links to his Amazon site and pages to combine all of the information was key in the finish of this project. We provided the Moroccan Dialysis Charity website free of charge as a part of our Delivered Social Green initiative.