Sector: Health, Beauty and Wellbeing
Website: starwellbeing.co.uk
What we did: Website re-design and build
Increased engagement rates
Who are Star Wellbeing?
Star Wellbeing started as a family-run Holistic Health and Beauty business to deliver and share tools and techniques to help others live stress-free. From wellbeing sessions to training and workshops – they approach all different kinds of businesses to ensure a healthy work-life balance whereby employees feel appreciated and looked after.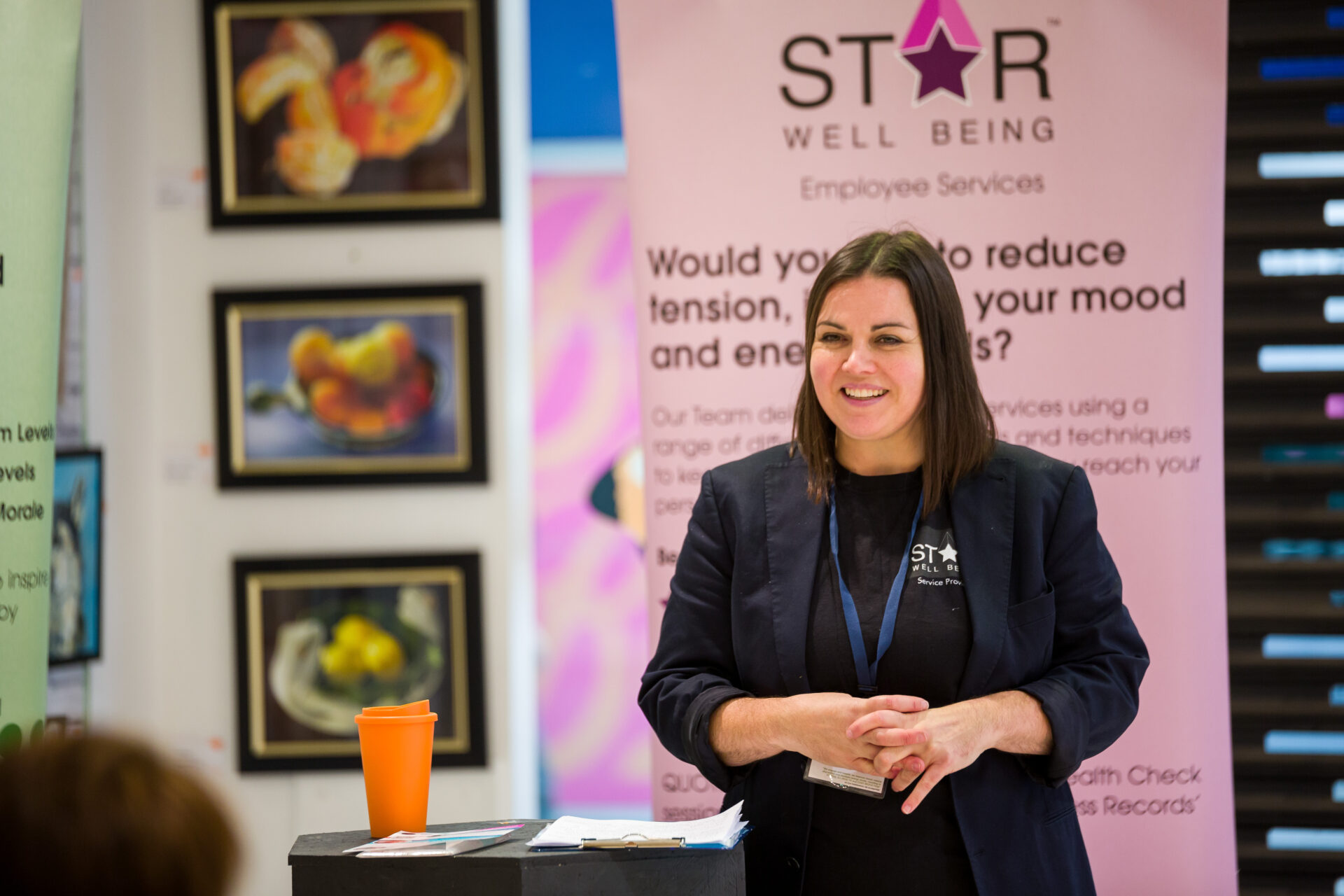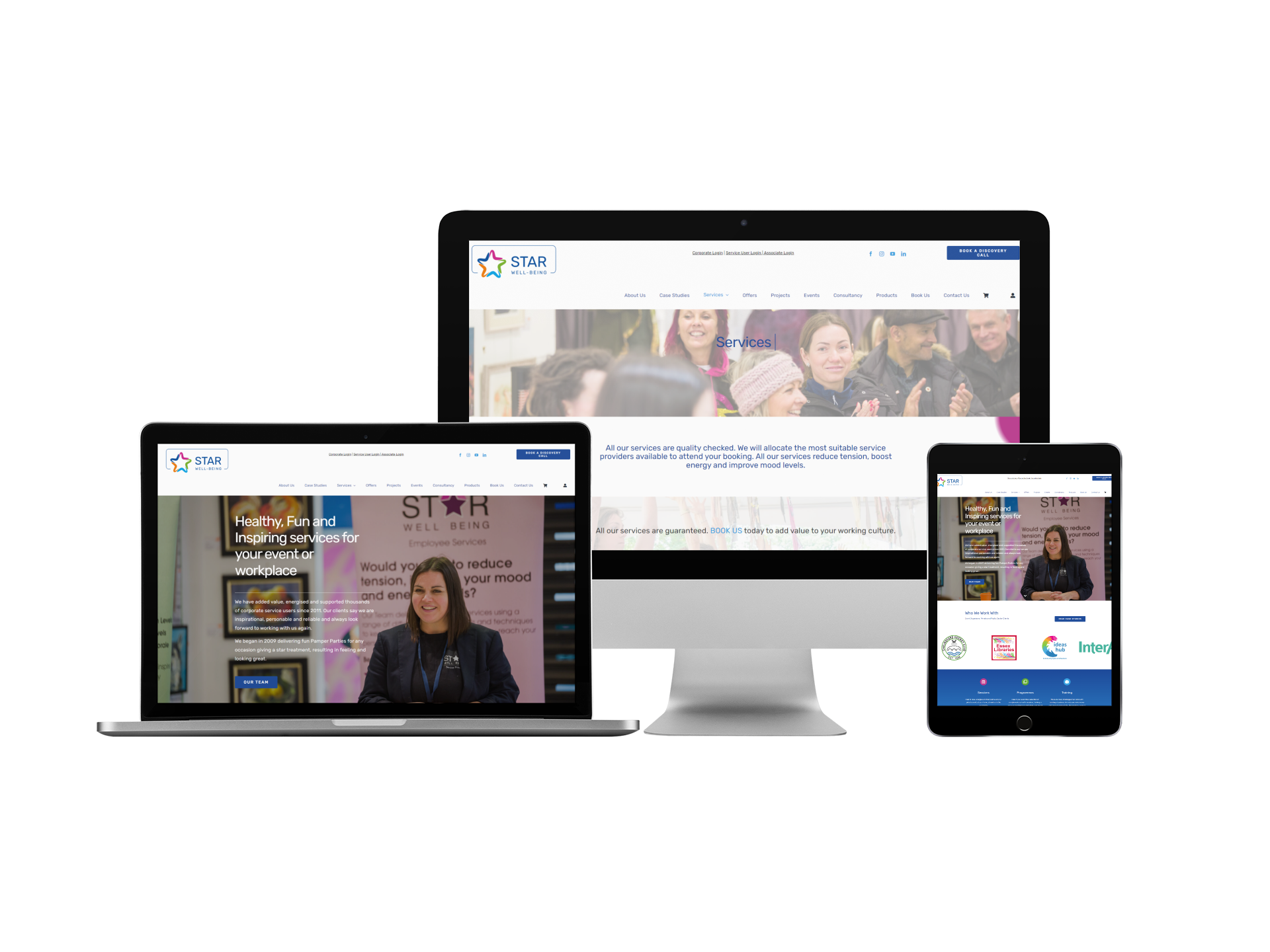 How we helped Star Wellbeing
Star Wellbeing are all about promoting their friendly, fun and professional team. These attributes all had to be reflected in their new website design. As well as this, it was important that the science and research behind the services they offer were highlighted – as well as previous case studies to demonstrate the positive benefits of everything the team does. The logo says it all really, these are bright, fun people who want to give everyone the opportunity to live the star life they deserve. Our web team have created a bright and colourful design that matches the values of Star Wellbeing while ensuring every service is explained and promoted in a way that reflects the brand's tone of voice.