Win business books to help you grow your amazing empire!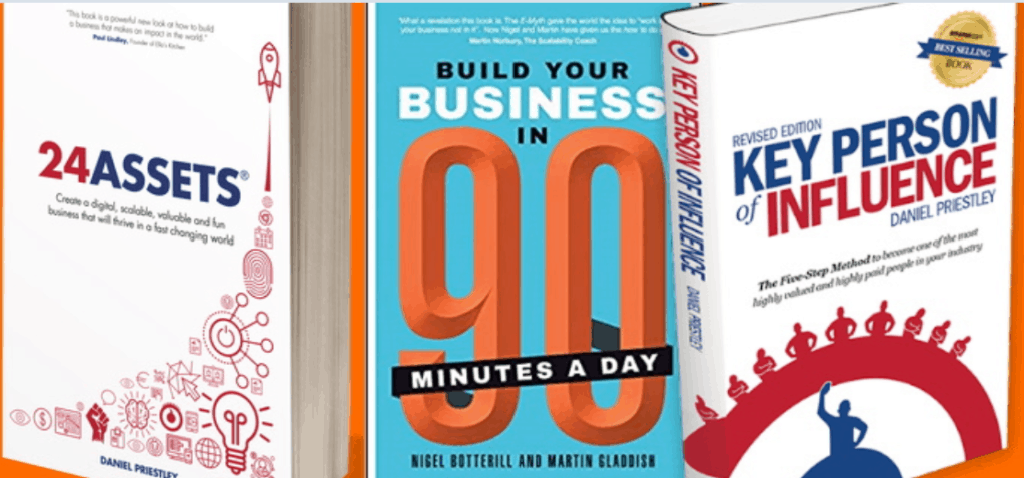 It's competition time again with us at Delivered Social: this time, you can win business books!
You've probably seen by now that we absolutely LOVE running competitions. This time, we're giving away copies of three of our Head Honcho Jon's favourite books to one lucky winner. If you've spoken to him, you've probably heard him talk about these reads and how useful they can be for pretty much everyone! They are:
How to Build Your Business in 90 Minutes a Day by Martin Gladdish and Nigel Botterill
Key Persons of Influence by Daniel Priestley
24 Assets by Daniel Priestley
If you want to win business books and get all the best knowledge on how to build up your empire, these are the books for you. In How to Build Your Business in 90 Minutes a Day, the authors guide you through how to grow your empire by spending 90 minutes a day on the stuff that really matters. And, in 24 Assets, Daniel Priestley sets out a method you can use to turn your enterprise into a valuable asset. Finally, in Key Persons of Influence, Priestley lets you into 5 secrets that will help you become one of the most highly valued people in your industry.
Get your
Free

Social Media Plan
As you can see, these books are useful for people in any industry, with any type of business! Want to win business books that are sure to help you thrive? Enter the competition below!
Share this Post