10 Ways a Website Redesign Can Benefit Your Small Business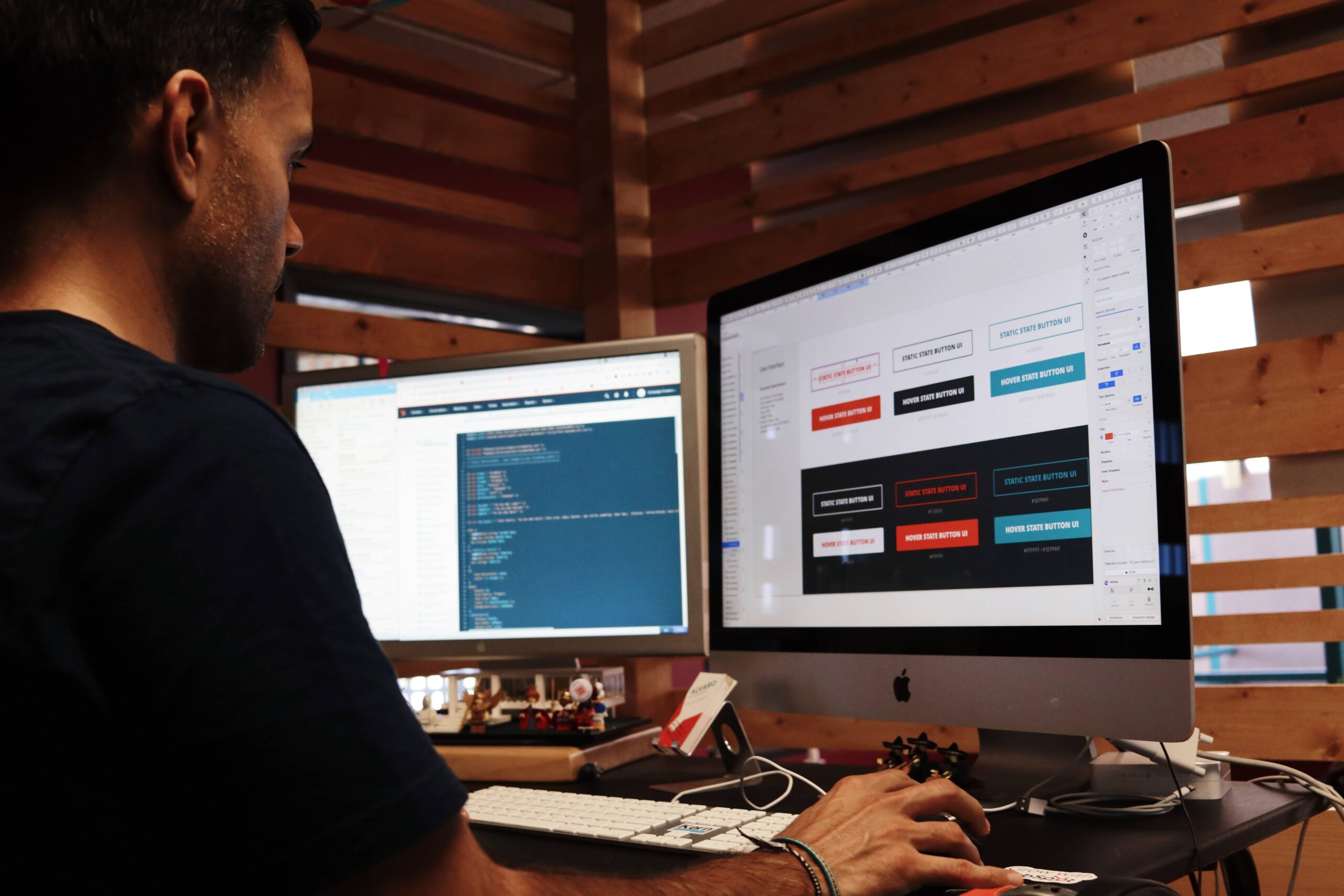 When was the last time you gave your website a renovation? Weeks? Months? Never?
Well, what if we told you that redesigning it can make all the difference in helping your small business grow? Especially in this modern age where almost everything's happening online and the number of brands going digital continues to rise, you'll definitely want to revamp your website to attract more customers and stay ahead of your competitors. 
Besides, just like you and I, websites could use a fresh makeover to look more appealing and catch everyone's attention! 
It's important to point out, though, that a website is more than just tweaking its design or updating its content. It also involves working on SEO and ensuring all visitors get to have nothing but the best browsing experience. 
It may sound demanding, but the truth is, it's not really all that complicated. These web design tips should be able to help you get started with ease. Plus, if you barely have time to redesign your site, you can always hire a digital marketing company to get the job done. The cost of custom web design varies depending on a number of factors, but this we assure you, it will all be worth it. 
How so? That's what you're about to find out in this post. Below are 10 ways a website redesign can benefit your small business!
1. Better User Experience (UX)
It's no secret that websites that provide poor UX is bound to bring disastrous results. In fact, 88% of online shoppers wouldn't come back to a site after a single bad encounter. Worse, 44% will tell their friends and family about it, adding salt to the wound. 
Visitors who are having trouble navigating through your web pages will more than likely leave and look for another site, which means you've just lost your small business a stream of potential customers. 
On the other hand, a website that offers a fun and seamless experience can work wonders to your business. Not only will you keep your visitors staying longer (thus reducing bounce rate), but you'll also get them to return time and again. Plus, there's a huge chance that you could drive them to convert. 
So, what should you do once you discover that your website's giving users an unpleasant experience? Update your content management system or CMS! Doing so can improve overall site performance and functionality, as well as security vulnerabilities. It also presents an opportunity to reexamine responsive designs and browser compatibilities. 
2. Higher Search Rankings
There's no better time than during a website redesign to optimize your website for search engines. If you're not aware, a well-designed website can mean better SEO, which means ranking higher in search engine results pages (SERPs). In turn, that leads to better online visibility, making it easier for your target audience to discover you.
Especially if you notice a drop in your organic traffic, you'll certainly want to work on your SEO. Perhaps the keywords you target are no longer as effective, more backlinks are required, or maybe Google updated its algorithms once again. Whatever the reason is, bolstering your SEO during a site renovation is the solution. 
3. More Leads & Conversions
Here's a fact: almost all sites share a common goal, which is to convert visitors. Be it by making a purchase, signing up to a newsletter, booking an appointment, or downloading an e-book, conversion is the end game.
Guess what? A website facelift plays an essential role here.
Implementing effective conversion optimization strategies and state-of-the-art features can greatly help boost leads and conversions. All you have to do is present a flow of information that aims to entice your visitors to click your call to action (CTA). Make sure to keep your CTA as compelling and straightforward as possible. 
4. Saves You Money in the Long Run
Why throw all that money away at band-aid or short-term solutions when you can always count on a complete website overhaul to get it right from the beginning? 
Redesigning a site is usually more cost-effective than fixing functionality issues or adding more features in the future. And, you'll be able to reassess your CMS, which might lead you to stumble upon another that features better capabilities at a more reasonable price.  
Lastly, a website reconstruction tends to reduce costs of missed opportunities and revenue from your outdated site. Imagine how much money you get to save! 
 5. Enhanced Brand Image
They say first impressions make a lasting impression, and we totally agree. Your website design can either make or break your small business. So, if you're leaning towards the former, you better take web redesign seriously.
Providing your website a modern design and feel helps you build trust and brand recognition among your visitors. At the same time, they'll perceive you as someone who really wants to serve their audience in the best possible way. 
How so? 
Think about it, what comes into mind when you step into a website that looks like it was created decades ago? You'd probably assume that the owner doesn't care about pleasing their audience or the business doesn't exist anymore. Either way, it's gonna hurt your brand image. 
Bear in mind that your visitors will associate your site with your small business. The more they find it useful and relevant, the more they view you as a brand that can help solve their pain points. 
6. Accurate Representation of Your Brand
Businesses are always growing and evolving, which is yet another reason why your website needs a revamp every now and then. 
It's no question that you must showcase your newest products and/or services on your website to inform your prospects and customers. However, if you've made some changes in your company profile, mission statement, or goals, it's crucial that you include them as part of your content updates too. 
That way, your visitors will now have an accurate representation of your business and your offerings.
7. Faster Load Speed
Every web designer knows that speed is one of the most important web design principles. 
No matter how attractive your site is, it will drive visitors away if it fails to load quickly.  As a matter of fact, 40% of consumers will wait no more than three seconds before leaving a site. A one-second delay has led customer satisfaction to drop by 16%.
This is where a website redesign comes in extremely handy once again.
Any website that runs older programming frameworks will always perform slower than those using newer technologies. And so, if you're guilty of such, now would be the best time to get your site leveled up. Additionally, if it's filled with large media files, be sure to compress these files. We also recommend removing any unnecessary pieces of code. 
8. Responsive for All Screens
We can't deny that more and more people are now using their mobile devices to browse the internet – whether it's to discover new brands, entertain themselves through social media, or search for answers. 
That being said, if your website isn't optimized for mobile yet, you better prioritize this step of your web redesigning strategy! 
Obviously, all of your audience won't be using their laptops to check out your website. Others will be on their smartphones, while there are those who'd prefer using tablets. Regardless of what they use, aim to offer every single one of your visitors a fantastic browsing experience by keeping your website as responsive as possible. 
An added benefit is that you'll be able to create a unified look and feel across all devices without the need to build separate websites. What's more, it makes it easier for you to manage and update your site.  
9. New Features to Grab the Attention of Your Audience
People are constantly bombarded with content online, making it challenging for small businesses like you to leave a lasting impression. 
A surefire way to solve this problem is by adding new features that your visitors will find super useful, such as service widgets, product finders, and 24/7 chatbots. You'll be catching their attention in no time!
10. New Content
Google loves websites that post new content consistently, particularly those that are relevant to their niche, often placing them high in search results. If you're guessing that a site reconstruction would be your chance to improve your content strategy, you're absolutely right!
Take time to think about your online presence holistically so you can align your strategy to build a unified and modern digital powerhouse.
It's Time to Give Your Website a Much-Deserved Makeover!
With all these incredible benefits to your small business, you should no doubt make an effort to redesign your website whenever necessary. Remember, 75% of people will use your website as basis for your credibility as a brand. Whether you've been running your business for years now or you're just starting, a well-designed website is instrumental in bringing you success.
Get your
Free

Social Media Plan
Share this Post