4 Marketing Tools To Speed Up Workflows for Agencies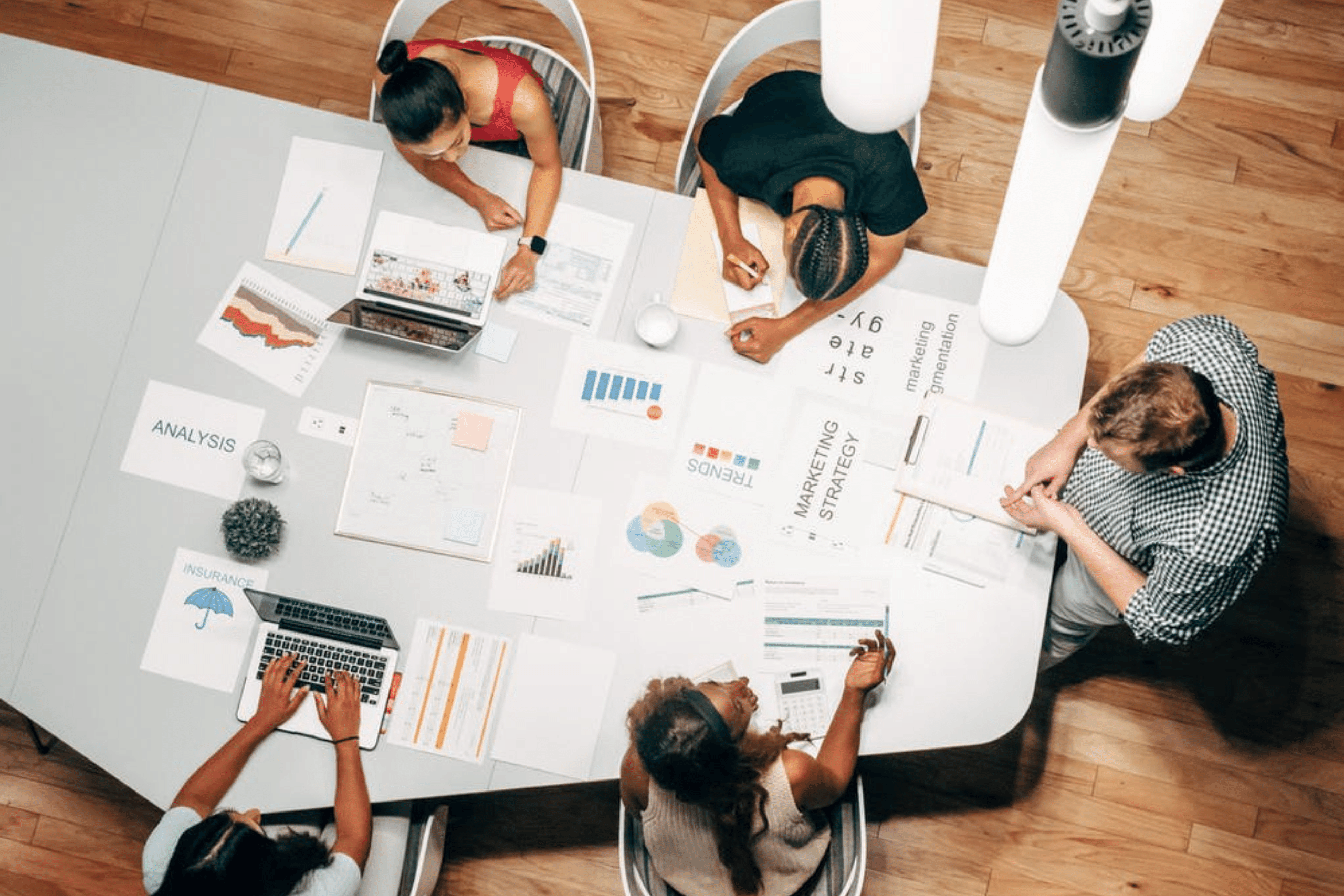 Like most marketing agencies, you probably have a to-do list a mile long on top of dealing with countless deadlines and client demands.
Not having the right tools or using manual processes often create bottlenecks in your workflows. It can keep your team from working efficiently and even hurt your profitability. Fortunately, reliable tools can help streamline your agency's workflows and processes.
Equip your agency to work with optimum efficiency by leveraging these four marketing tools.
1. Vista Social
Running various social media marketing campaigns for multiple customers can be time-consuming—unless you use Vista Social.
Vista Social is a powerful yet intuitive, easy-to-use social media marketing platform, including Facebook, YouTube, Twitter, and Instagram marketing tools.
The platform's sophisticated, modern features include the following.
Post scheduling

. Create groups of individual posts for each client's social media profile and schedule them to publish automatically at peak dates and times.
You can also auto-publish posts in bulk, such as poll questions for Instagram on various client profiles, or add them to a queue. This way, you can streamline content publishing with little to no manual work.
You can further speed up content posting with the Smart Publishing feature that searches and publishes content based on your preset categories and keywords.
Reviews management

. Manage and view reviews from multiple client social profiles and platforms in one place with Vista Social's Reviews management feature.
Reviews management is a unique Vista Social feature that lets you respond directly to reviews (for Google and Facebook only) within the platform.
Inbox

. Manage messages across multiple social media platforms in Vista Social's Inbox feature.
Analytics and reporting

. Run reports instantly or on a schedule for each client's social media profile with Vista Social's reporting features. Send the reports to other team members and users easily to gain insights, prompt the next steps, and improve performance.
Vista Social automates a chunk of your social media marketing tasks. It frees precious time you can use to work on other crucial tasks, such as developing a content writing playbook.
2. Emma
One of the top email marketing automation tools that make designing stunning email campaigns for your clients quick and easy is Emma.
The software lets you manage all your clients' email campaigns in one location, simplifying and streamlining your agency's workflows.
Emma provides template and asset sharing controls, campaign management features, approvals dashboard, and multi-account reporting (on the activity dashboard).
Emma's marketing features designed for agencies include the following.
Email reporting. Monitor client activities to assess what's working (and not working). You'll extract valuable insights to provide data-backed recommendations to clients to help them tweak their strategies to improve their results.

Multiple account management

. Manage everything seamlessly from one platform by setting up individual client accounts—with their own set of roles and permissions.

Easy asset management

. Manage and share creative assets for marketing with your clients—from campaign images to email marketing templates.
For instance, you can easily share content briefs for promoting specific services, such as buying SEO articles with links, for email campaigns.
Emma helps you map, design, and develop client campaign strategies through seamless collaboration and data sharing functionalities.
Also, you can help your clients boost their audience engagement efforts with the platform's workflow automation and segmentation features.
3. Creatocopy
Creatocopy is an ad design software that helps you automate, customize, and scale up your ad production process and delivery.
The platform can help you create captivating ad visuals for various mediums to increase your ad viewability and, in turn, conversions and sales.
Use Creatocopy to produce fully customized designs to run across the top advertising networks, such as Google AdSense and Media.net.
You can also choose from the platform's library of templates and customize display ads, social media visuals, and print assets for your clients seamlessly.
Add high-quality photos from a Shutterstock library and include creative elements and graphics such as original illustrations, fonts, and shapes.
Creatocopy also lets you upload and use your clients' owned assets to help keep the ads and other creatives consistent with the brand.
You can set up a brand kit with your client's custom fonts, color palettes, and branding elements, such as their logos and key icons.
Creatocopy reduces the manual, tedious tasks involved in creating ads, saving your team precious time and energy.
For example, the platform lets you generate an entire design set, including all the corresponding sizes for your display ad designs and campaigns, while adjusting them simultaneously.
Plus, the platform provides collaboration tools, letting you assign rights and roles to team members and sort them into groups.
Share your designs and ad campaign materials with internal and external collaborators easily without uploading and downloading them via chat or email. It helps your team collaborate and work more efficiently.
Include content created from Creatocopy in your content tracking strategy to monitor and assess their performance.
4. Autopilot
If your team prefers a more visual approach to managing marketing workflows, then Autopilot can be a great platform for you.
The visual marketing automation platform lets you build customer journey maps easily for your clients.
Use the platform's multi-channel marketing functionalities to map customer journeys, including in-app, online, email, and snail-mail communications.
Autopilot can automate lead generation and nurturing, allowing your agency to help clients:
Send automated messages seamlessly by creating multi-channel workflows

Spot and address leaks in your client's marketing funnels by generating customer journey reports

Create customized customer journey maps based on audience behavior data
The platform also offers tools to track and measure marketing campaign Return on Investment (ROI). You can also leverage real-time performance data to optimize your client's revenue funnel.
You can integrate Autopilot with other popular approval workflow software to achieve optimal workflows for your agency.
Leverage the best tools for your agency
Optimize your agency's workflows by leveraging reliable marketing tools. It can help your team work efficiently while providing high-quality marketing services to clients.
The best-fitting marketing tools can significantly reduce you manual, repetitive, and time-consuming tasks, streamlining your team's workflows.
You'll work more efficiently and be better equipped to help clients meet their marketing objectives and increase your agency's chances of succeeding and growing.
Get your
Free

Social Media Plan
Share this Post