6 strategies to gain leads through social media for your business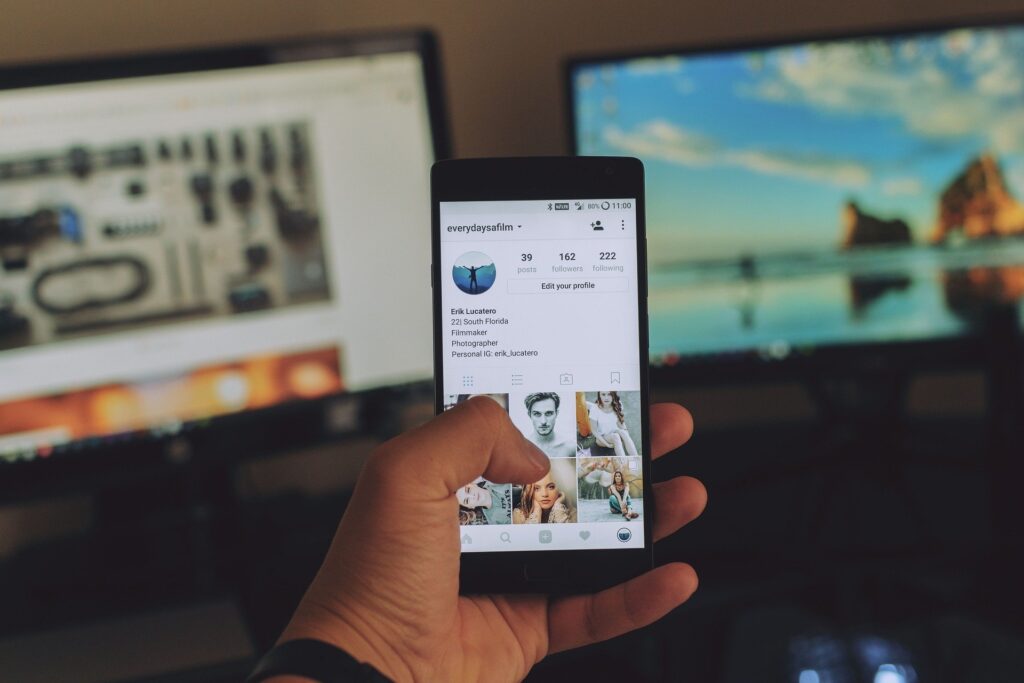 "Torture the data, and it will confess to anything."
– Ronald Coase
As good as 55% of internet users are on social media today. They provide massive amounts of data to the platforms on a daily basis, which is valuable for social media lead generation. Marketers can directly use it to target their audience. 
Before digging deeper, let's look at some facts about social media marketing that you should know to make a result-oriented strategy for your business: 
1) 45% of businesses claim that social media marketing has reduced their costs. 
2) Using social media for lead generation grew businesses by 24%. 
3) More than 68% of Businesses are using social media to generate leads. 
4) Limitation of lead improvement is the biggest social media barrier for more than half of the businesses, about 77% to be specific. 
5) The cost of an average lead on google is $2.50 whereas it's $0.80 on Facebook. Which means that's a 32% cost efficiency through social media advertisement.
Get your
Free

Social Media Plan
1. Share Gated Content 
Everybody likes and appreciates valuable content. You can put your valuable insights into a product (if you have them) behind such gates. This gate can be further shared as a content piece on various social media platforms and can help you to gather relevant social media leads to your business. 
For your reference and better understanding, here's what gated content can look like:

Image Source- (https://www.cloudways.com/blog/wp-content/uploads/image9-76.png)
2. Run Contests on Social Media  
Another way to promote your product on social media is by running a contest. Yes, it might be somewhat of an overused method but it still works, and as long as it works it's still in the game. Businesses usually run these contests for two reasons. The first reason being that such contests help in getting new leads that will benefit the organization. The second reason is that the participants can share it with more and more people and it will eventually increase the post's reach each time the business runs a contest. 
The only negative aspect of running these contests on social media is that the leads gathered from this way are not always relevant. Lead nurturing helps to filter the relevant leads.
3. Social Media Advertising 
Twitter, LinkedIn, and Facebook now offer `Lead Generation' Advertisements. These advertisements allow marketers to obtain direct leads with targeted marketing to various social media users right on their respective platforms. Unlike other ways where the users are redirected to different websites to fill the forms, the process with these lead generation ads is quite simple. It allows you to just click on the form and fill it up. As a response, the users will either get a gated content for free, an eBook, or a similar resource.
Providing your email or related data to a form on Facebook ads barely takes 30 seconds. This in turn helps to save the marketers as well as the users' precious time.
4. Sessions on Hangouts, Webinars, and Live Videos
Organizing sessions on hangouts, conducting webinars, and going live on various social media platforms is another great strategy to generate leads from social media for your business. For example, a Social Media Marketing Company conducts several webinar sessions with a pre-registered audience on a particular topic.  Due to pre-registration, most people would not be able to join your webinar sessions but even that in turn helps the company to filter and get only relevant leads. 
Hangout sessions allow up to 150 people in a single session, wherein only the people who are interested in the topic would be invited by the host to the Google Hangouts Session. The organizer can help spread the word to as many people as possible and will also enable you to get relevant leads for your company
Live video sessions on social media can also be used to deliver gated content and help users to land on different pages of their choice. Hyperlinks can be pinned in such sessions. Facebook, YouTube, and Instagram are few such platforms that allow you to conduct live sessions free of charge.
5. Use a geo-targeted search
Marketers need to send promotions to a targeted audience which is made easy because of social media! Social media platforms also offer location-based targeting options. You can target lead generation ads or polls to get feedback by sending gated content to users.
6. Click through to a landing page
Landing pages can be developed to turn leads into customers. There's nothing better than developing a landing page if you don't have a gated piece of content at your hands for sharing on social media. 
Note: While sharing your landing pages, keep your focus on paid/sponsored promotions as social media users don't like abrupt promotions, and unfortunately landing page sharing falls in that zone.
So, these are the various strategies that companies should use and implement to gain new leads for their businesses. These strategies are verified and will definitely help you to expand your business opportunity in your respective field!
Share this Post