The 7 Intriguing Benefits Of Google Analytics For Beginners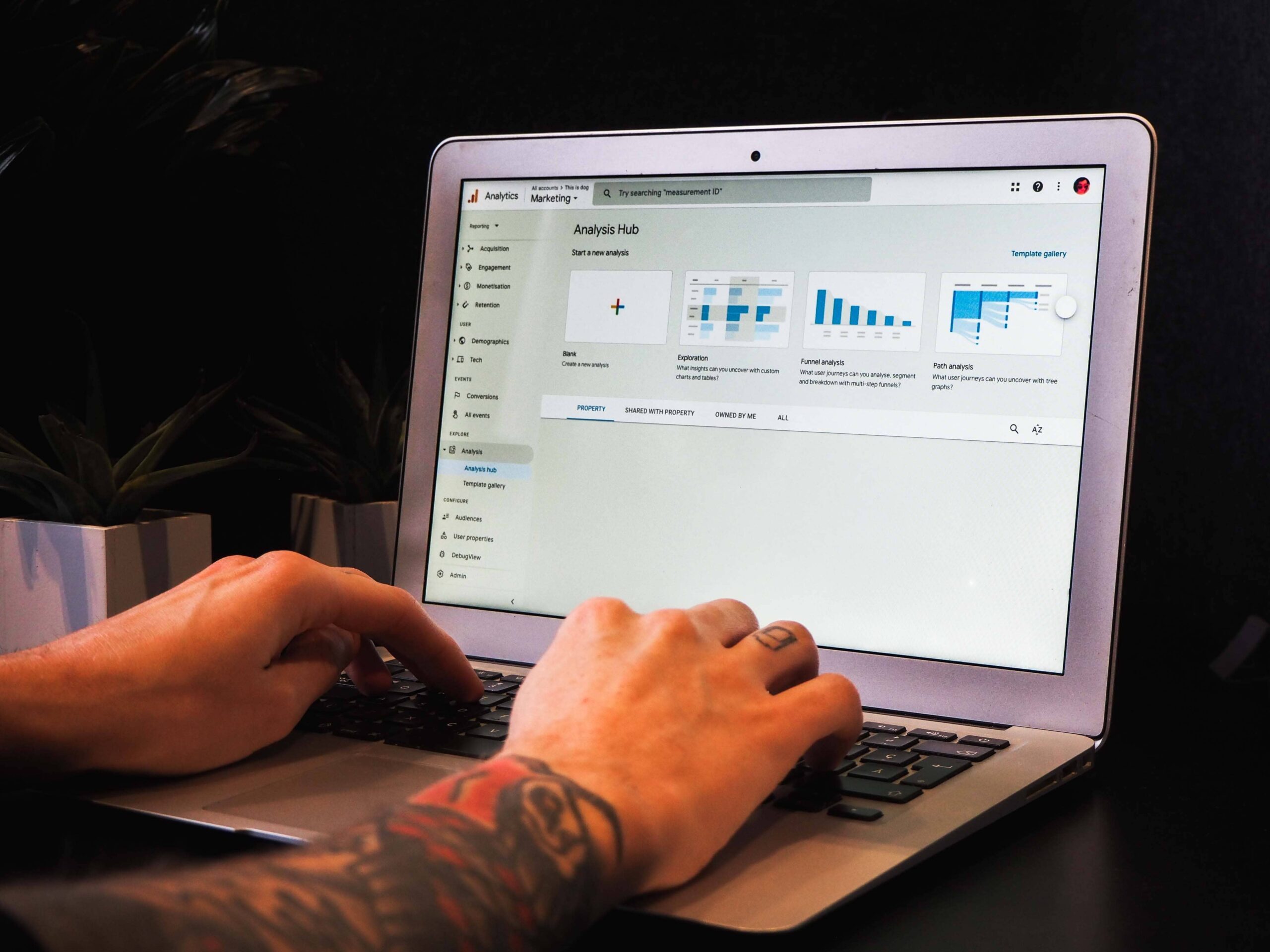 Google Analytics. Almost everyone has heard of it, especially if they have a website, but not as many people know what it's actually used for. In fact, a lot of business owners don't really think they need it. Okay, it gives them analytics about their website, but who cares? Well, if you're not paying attention to your Google Analytics yet, you really should be. It can have so many benefits for everyone from a brand-new business owner, to a huge corporation. If you're new to the world of analytics, this blog post is for you. We'll be taking you through some of the most intriguing benefits of Google Analytics for beginners. Hopefully, by the end of it, you'll be convinced of all the benefits and realise just how important it could be to your marketing strategy, website, and wider business!
What is Google Analytics?
Firstly, if you're a complete beginner when it comes to this handy tool, you may be wondering what it's all about. Well, have you ever wanted to know more about the inner workings of your website and the people that visit it? Google Analytics gives you a front view seat to all of this and more! Essentially, it's a really clever tool tracks everyone that visits your site, and then feeds this information back to you. It will tell you how each user found your site, what they looked at whilst there, and whether they made a purchase or clicked on anything. Sounds useful, right? Many people are put off from using Google Analytics to its full potential as it looks like it can be complicated to get your head around. But, once you know what you're doing and how to make the most of it, you'll soon see all of the Google Analytics advantages that are in store for you.
Get your
Free

Social Media Plan
What are the intriguing benefits of Google Analytics for beginners?
Google Analytics can be used to inform your every move when it comes to your website, and even sometimes, your whole marketing strategy! But what exactly are the benefits that beginners especially should know about? Let's take a closer look…
Use it to monitor your website's traffic
The primary use and benefit of Google Analytics is its function to monitor all the traffic that visits your website. This means everything, no matter if they click on one page or twenty. But why is this so beneficial to you? Well, it gives you an idea of the sort of activity that takes place on your website and who is doing it. You can then decipher if this is in line with your website or marketing goals. If not, from there you can come up with a plan to improve things for your website. The feature that most Google Analytics beginners find the most useful is the opportunity to see what pages of a website are being visited the most. You can analyse this data to see where you need to make changes to entice people to visit your most important pages, if they are not doing so already.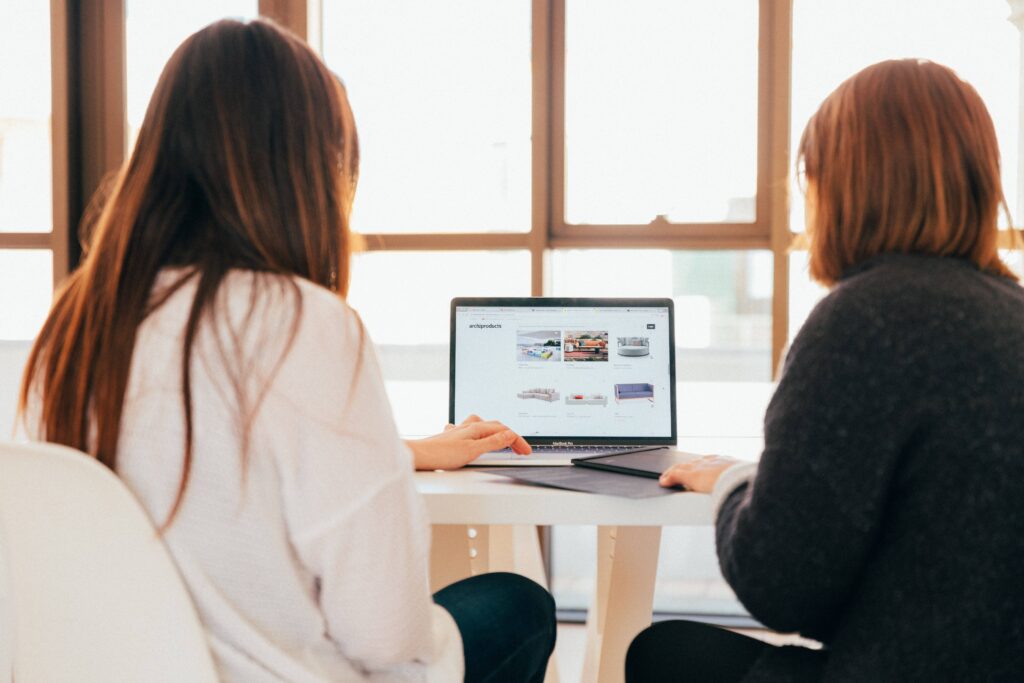 Track your conversions, too
But what's a conversion? If you're a Google Analytics beginner, this may be a new term for you. Essentially, a 'conversion' happens when a visitor on your site completes the action that you want them to do. This could be clicking on a call to action, making a purchase, and so on. Google Analytics will let you know when, where, and how they converted, and even what device they used! So, it's great for gaining more insight into your customers and site visitors habits when browsing your site. You can then use this knowledge to get to grips with what your customer is looking for and improve your site accordingly.
Take a closer look at customer segmentation
One of the most intriguing benefits of Google Analytics is the sheer amount of different data sets it can present to you. For example, it tells you how your site visitors found you, whether this was by SEO campaigns, PPC, social media, referral traffic, and so on. So, you can see whether your current marketing campaigns are actually working for you to drive traffic to your site. If they're not, you can assess why this may be the case and take a look at how you can improve these areas to drive even more traffic to your site. Furthermore, as we've already mentioned, Google Analytics will tell you how your site visitors accessed you site. Was it through desktop, mobile, or tablet? Many Google Analytics beginners don't see how this could be valuable information, but it can be for a number of reasons! It can help inform decisions you make about the design of your site (making it more friendly to the most common mode of accessing it) and generally help improve site visitor's experience.
It can help you make decisions
We've touched on this briefly, but one of the major benefits of Google Analytics for beginners is that it can help you make decisions about your website and wider marketing strategy. Many people wonder why their website isn't working for them, so they make changes to it. Then these changes don't seem to make any difference. The problem here is that there is no data being used to help you make the decisions and back them up. But, Google Analytics is here to provide it for you! Instead of guessing what your site visitors are doing, you can know for sure, and use this data to make decisions that are based on the facts of what's working and what's not working for you and your website.
Where are your users coming from?
Of course, it's great if your website gets lots of traffic. But, that traffic is only really useful to you if it's coming from people who could potentially be your customers. As a result, location tends to be really important. You probably want most of your site visitors to be coming from the country in which you sell your products or services, as they are a more relevant audience. Luckily, Google Analytics will tell you exactly which countries your site traffic is coming from, so you can see if it's accurate to your target market or not. if it's not, then you probably need to do some work on your website, SEO, and wider marketing campaigns to attract that relevant traffic. Getting a lot of traffic from unexpected places? You could also consider making the most of this by looking at ways to expand further into that market!
SEO for beginners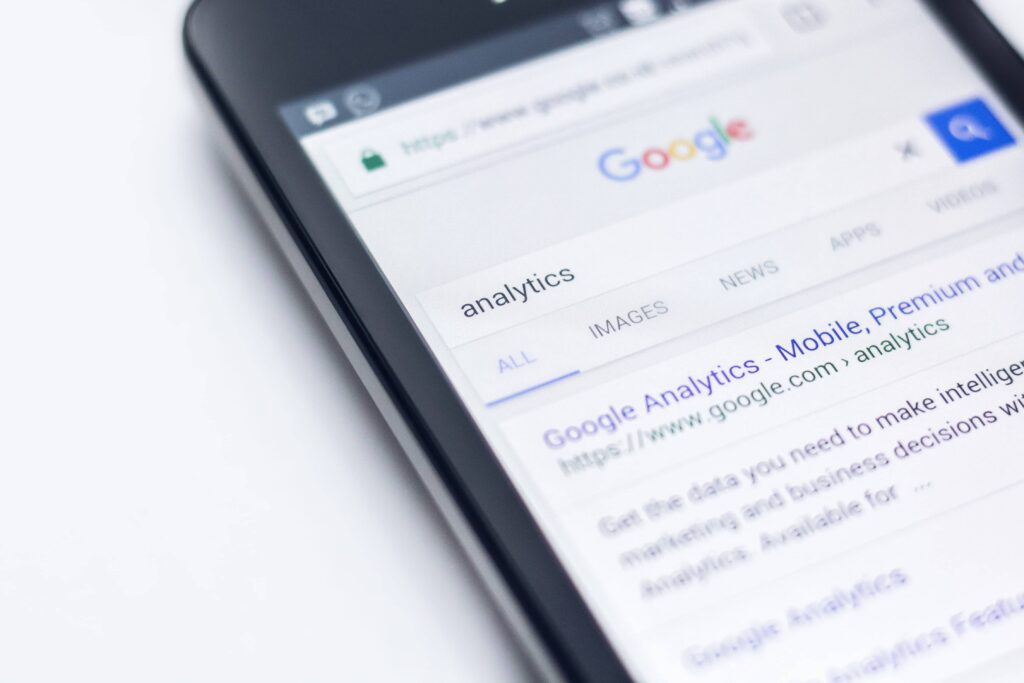 A key advantage of Google Analytics is its usefulness in terms of SEO, or search engine optimisation. This is the process of optimising your web pages for certain keywords, to help drive more organic traffic to your website through search engines. But how can you get started with SEO? A good place to start is Google Analytics and the data it has to share with you. One of the key features of Google Analytics is its ability to tell you which keywords you already rank for. In other words, what are people typing into Google to find your website? Is it what you expected? What would you like your website to rank for in the future? Google Analytics will show you where you currently stand, so that you can work on a strategy for the future.
Inform your social strategy
Finally, one of the advantages of Google Analytics is that it can be used to inform your social media strategy, too. As a part of the segmentation of data that it offers, Google Analytics will tell you where your site visitors have come from, and this includes which social media networks have driven them to the site. This is usually from links back to your site in social media posts. You can use this information to decide which social media networks you should be tackling in order of importance in terms of driving site traffic. After all, there's no point in focussing all of your efforts on one social media platform if it doesn't actually do much to get more traffic on your site!
The intriguing benefits of Google Analytics for beginners: conclusion
Being a Google Analytics beginner can certainly feel overwhelming at the best of times. It feels like there's so much to learn! But, if you start your Google Analytics journey armed with the knowledge about what it can do for you, you should feel a lot more prepared. This tool comes with so many benefits for informing your website and marketing strategies. So, if you haven't downloaded it yet, we really recommend that you do! Soon, you will start to learn more about your website, customers, and SEO than ever before, that you'll wonder what you ever did without it! Getting fully to grips with Google Analytics can take time. After all, every single website is different, so no two data sets will ever look the same! But, once you start using it and learning a little more about it, you'll be amazed at the intriguing benefits that come your way!
Share this Post