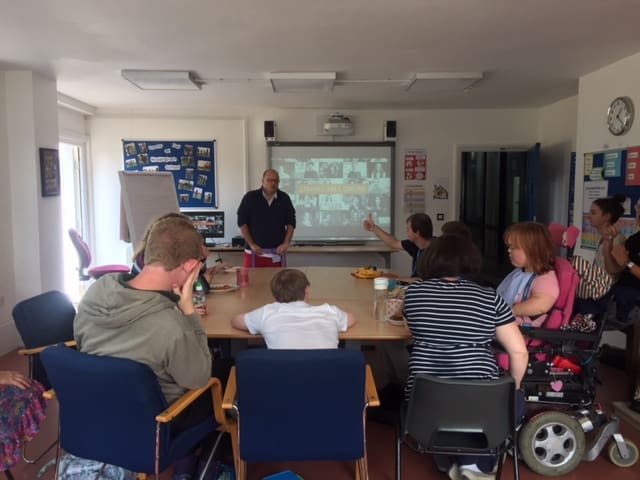 13 Jul

An incredible Social Clinic session with Orpheus: What a day!

Delivered Social had the honour of delivering a Social Media Clinic session and a session called: How to Stay Safe Online to Orpheus. Orpheus is an independent specialist college for disabled adults that have a real love for the performing arts.

The trust itself offers an incredible space for its students to explore all creative avenues within the performing arts sector from recording studios to theatre productions.
Within the first five minutes of being at Orpheus, it was clear to see that all students and staff are extremely dedicated in fulfilling their incredible vision of building an inclusive world for everyone.
Orpheus currently operate on: Instagram, Facebook, LinkedIn and Twitter (please see handles and info at the bottom of this page). Due to all the amazing productions, films and talents of their students Orpheus staff were keen to learn what makes a successful social media presence online and were also keen to learn what makes their content exposure excellent. The answer? You'll have to book in one of our Social Media Clinics to find out yourself!
The session also allowed us all to have a go at navigating their pages and giving top tips of how to make their amazing content available for the whole world to enjoy, how to make the content clear and how to ensure all their platforms were linked together to ensure consistency.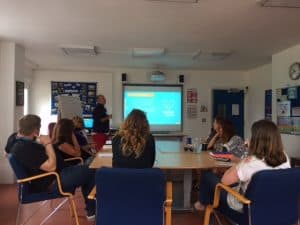 After a very insightful, engaging and fun session we all grabbed a cup of tea before prepping our next session with some of the students: How to Stay Safe Online.
After realising everyone in the room was either Jon or Sue, we knew there was no need for name tags… After the presentation and chat of how to stay safe on the web, the session encouraged the students to get involved and work together as a team to create steps for others to follow to stay safe online. Jon also explored how to recognise bullying online, how to deal with it and most importantly who to report it to. The session was not just valuable to the students but to every single person in the room. The session gave a clear understanding and inspired us all to be more cautious, more knowledgeable and overall more aware online.
Delivered Social are very honoured to be working with such an inspiring and creative company and we are very much looking forward to seeing what the future holds.
Check out some of the amazing work that Orpheus do on their website or on their social media! They also have some incredible productions and other exciting events coming up so keep your eyes peeled!
If you want some more information about our sessions and clinics, please get in touch or even better pop in for some popcorn!
By Emily 🐞
Latest posts by Emily Butler (see all)