How To Automatically Connect Google Analytics and Excel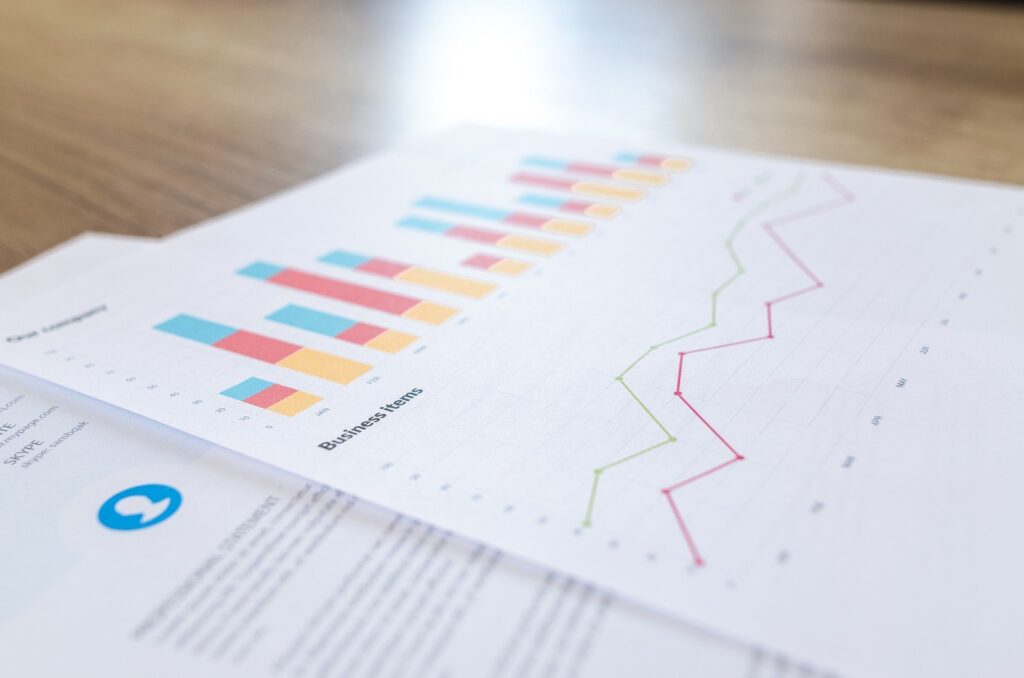 If you want to know more about your website, Google Analytics is the place to be. It tells you everything you could possibly ever want to know, including how many people visit your site, which pages they visit, and even how they found you. Plus a whole lot more! It really is a valuable tool for anybody who wants to up their Search Engine Optimisation efforts, or just find out a bit more about how their website is performing. It's also commonly used by marketing agencies to showcase their great results to their clients. The only problem is, how can you style the Google Analytics data so that it looks professional and makes sense? Having a Google Analytics Excel dashboard is a great option for this. You can input the data how you want it, or in a way that's easy for your clients to understand. However, it can be really tedious having to constantly input your Google Analytics in Excel manually.  You may be wondering, how can I connect Excel to Google Analytics? Well, there is a solution, and it comes in the form of an Excel plugin for Google Analytics (otherwise known as an Addin) called Analytics Edge!
Want to know why you should use Excel for your Google Analytics reporting? Skip ahead to find out the benefits by clicking here.
How can I connect Google Analytics to Excel with Analytics Edge?
This addin makes it fairly straightforward to import data from Google Analytics to Excel, to use for your own purposes or to showcase to your clients. There is both a free and a paid version to help your Excel Google Analytics dashboard refresh with minimum fuss. It's possible to place a query anywhere you want on your Google Analytics dashboard Excel, and with the use of this plugin, it will automatically refresh! This means that you will have all the latest data at your fingertips, without having to spend hours trawling through Google Analytics to find what you are looking for. It's also great because there are no limits on queries, accounts, or reports. So, it's perfect if you're an agency that has multiple clients to report on. And, with no formulas or programming, it's simple to use even if you're new to Google Analytics for Excel. You can also use it to report on your Facebook Ads and more, so it's a totally versatile Google Analytics plugin for Excel that has multiple uses! You can find out more about this plugin and the benefits it has for Excel Google Analytics reporting here. You can also watch this video from Analytics Edge to learn more:
Why should I use Excel for Google Analytics reporting?
There are plenty of benefits to using a programme like Excel to report your Google Analytics data. This is true whether you simply want to report on your own website's data, or create a selection of reports for others, such as agency clients. Let's take a look at a few of them below.
Click here to skip ahead to our handy table if you want to know why you should use Excel in quick-form.
You can use an Excel Google Analytics plugin
We've already spoken about Analytics Edge, but it truly makes reporting really easy! If you struggle to collect all the right data for your reports, using a plugin such as this takes all the stress away. It also saves you plenty of time, especially if you need to report for multiple clients, because it all refreshes at the touch of a button. Other ways of reporting your Analytics findings just don't offer the same level of ease.
You can show Google Analytics data how you want to
When you import your data into Excel, you can play around with it to your heart's content. So, you can make it look exactly how you want it to look! There are plenty of different ways to present the same data set. Excel makes it really customisable. You can use whatever pieces of data you wish, lay them out differently, and even incorporate the use of branding and colour to add an extra special touch and make the data personal to your business. If you're new to Google Analytics, the data sets can feel confusing. But, with Excel, they don't have to be, as you can display them however you wish!
Excel is familiar for most people
One of the biggest benefits of Excel reporting is that Excel, as a programme, will be familiar to most people in your organisation. And, your clients will probably know their way around it as well, because it is such a common programme to use. This means that it's easy for everyone to use and extract the data from. While there are plenty of more advanced reporting tools out there, they can be harder to learn to get to grips with and may lead to confusion from clients and team members!
Excel is highly functional on its own, even without the use of a GA Excel plugin
Not convinced on the use of a plugin like Analytics Edge? Even without plugins such as these, having Excel as your Google Analytics dashboard is already highly functional. There are so many different formulas that you can use if you know how to do it. This means that you can have a comprehensive report, even without a plugin. It just might take a little longer to keep everything up to date, but it is still manageable if you are a confident Excel user.
Benefits of using Excel for Google Analytics reporting table
| Benefit | Explanation |
| --- | --- |
| You can use a plugin | Plugins such as Analytics Edge make reporting using Excel even easier than ever before |
| You can display the data however you want | You can pick and choose what you want to show, and even add in colours and branding |
| Excel is familiar | Most people know how to use it on a basic level, so they'll understand your reports |
| It's highly functional | Even without a plugin, there's plenty that you can do with Excel to display your data |
Get your
Free

Social Media Plan
How To Automatically Connect Google Analytics and Excel: Conclusion
Overall, it's clear that using a plugin or adding to connect Google Analytics and Excel can make your life a whole lot easier! With automatic data updates and plenty of functional features, if you're a regular user of Excel for this reason, or you want to start, you can't go wrong with using a plugin like Analytics Edge to help you along.
Enjoyed this post? Click here to visit our blog page where we regularly post tips, advice, and news about all things digital marketing.
Share this Post