Delivered Social partners with the Samantha Sykes Foundation Trust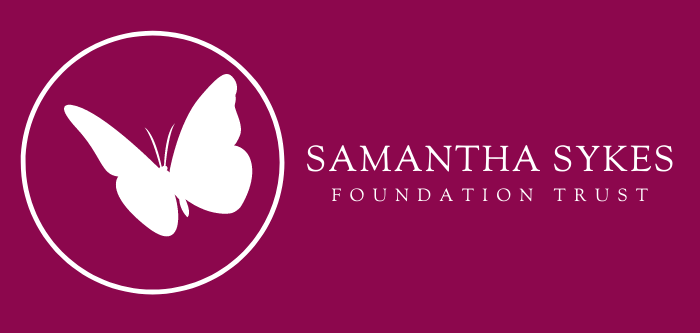 At Delivered Social, we are really proud of our method of helping out wherever we can and that runs through the fabric of our entire organisation. So much so, that we even have a dedicated department, Delivered Social Green, that's responsible for working with non-profits on their marketing needs, completely free of charge. Today, we are delighted to announce our latest partnership, with the Samantha Sykes Foundation Trust. We are firm believers in their vitally important mission and we're proud to be able to support them in any way we can.
More about the Samantha Sykes Foundation Trust
In their own words:
"The work of this charity is carried out on behalf of, and in the memory of, Samantha Sykes who tragically died, at 18 years old, with her friend who was "looked after" by the local authority. Sami was murdered because of the support she selflessly gave to two young people, who were in need of love, protection and guidance and who would have benefited from the work of this charity. Our promise to Sami is that we will bring together our communities, to support like minded people, who believe, as we do, that ALL children deserve an equal chance in life, no matter what their circumstances. With the help of not-for-profit organisations, educational establishments and the local community, we aim to support these young people through education, mentoring and pastoral care. We aim to inspire these children, to believe in their own self worth and achieve their full potential in spite of their challenging circumstances."
Please visit their website here to find out more about what they do.
As you can see, their mission is hugely worthwhile, and the work that they do makes a tangible difference to young people's lives. As a result, we are honoured to have the opportunity to work with them. We will be creating a new website for the Foundation, that still retains the spirit and style of the original, and continues to give the Foundation an online space to talk about Samantha and the important work that they carry out in her memory.
We are looking forward to seeing this project take shape in the coming weeks, and will do all we can to ensure that the new site helps the SSFT further the work they do to support victims and those at risk of child sexual exploitation.
Find out more about Delivered Social Green and the work we do with non profits on the dedicated website by clicking here.
Get your
Free

Social Media Plan
Share this Post