Delivered Social secures PR opportunity for Vanilla Bean Event Catering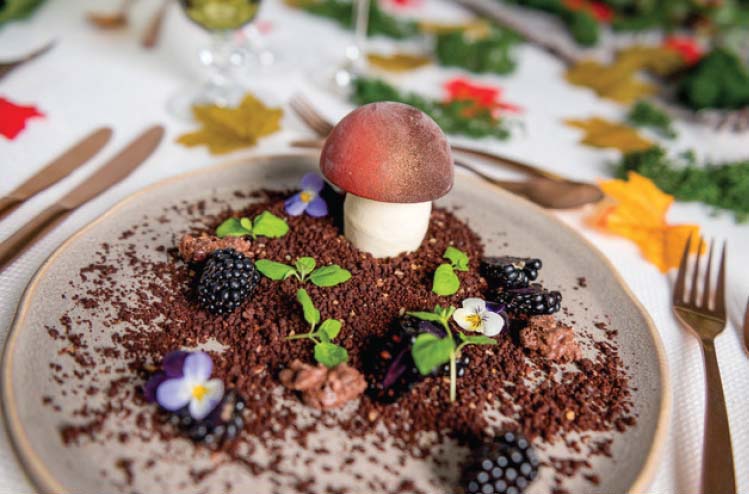 Here at Delivered Social, we are big believers in the power that PR can have for a business, no matter what industry they work in. It can help a business get their name out there in the local community and beyond, raising awareness of their brand and everything that they do. This can help the business get new leads and customers. That's why we're always on the lookout for PR opportunities for our clients to take advantage of. We recently secured one such opportunity for Vanilla Bean Event Catering in a local business magazine. Platinum Business Magazine. Find out more about what we did with them here!
Who are Vanilla Bean Event Catering?
Vanilla Bean specialises in premium level event catering for private parties, weddings and corporate events. They have a passion for event design from concept to completion. As a part of this, they cover every aspect of catering; from venue hire, to equipment rental, floral arrangements, music, entertainment décor, transportation and valet parking, and more. Vanilla Bean was founded by Gareth Palmer. He developed his culinary talents at one of London's top catering companies, and has also run 5 star paddock hospitality for Benetton and Ferrari at Formula 1.
It's fair to say that the coronavirus restrictions of 2020 hit the events industry particularly hard, which is just one of the reasons why we were more than happy to help Vanilla Bean Event Catering secure this opportunity for PR in the local press.
What's Platinum Business Magazine?
Platinum Business Magazine is the flagship title for Platinum Publishing Group. It's a business magazine that overs the whole of the Sussex area, and holds the title of the largest circulation regional business magazine in the UK. Platinum Publishing Group was formed seven years ago in order to serve the business community here in the South East of England. This region is the economic powerhouse of the UK, but had no business publication to connect businesses and keep them informed about all the latest news. As a result, Platinum Publishing was born with Platinum Business Magazine, which we are talking about today.
Get your
Free

Social Media Plan
The article we secured
We were very pleased to secure an article for Vanilla Bean Event Catering about the catering trends that we can expect to see in 2021. From a year-round wedding season to an even higher focus on sustainability, the article covers seven of the top trends that Gareth thinks we'll be seeing into next year and beyond. You can see the article below, or give it a read over on the Platinum Publishing website, here.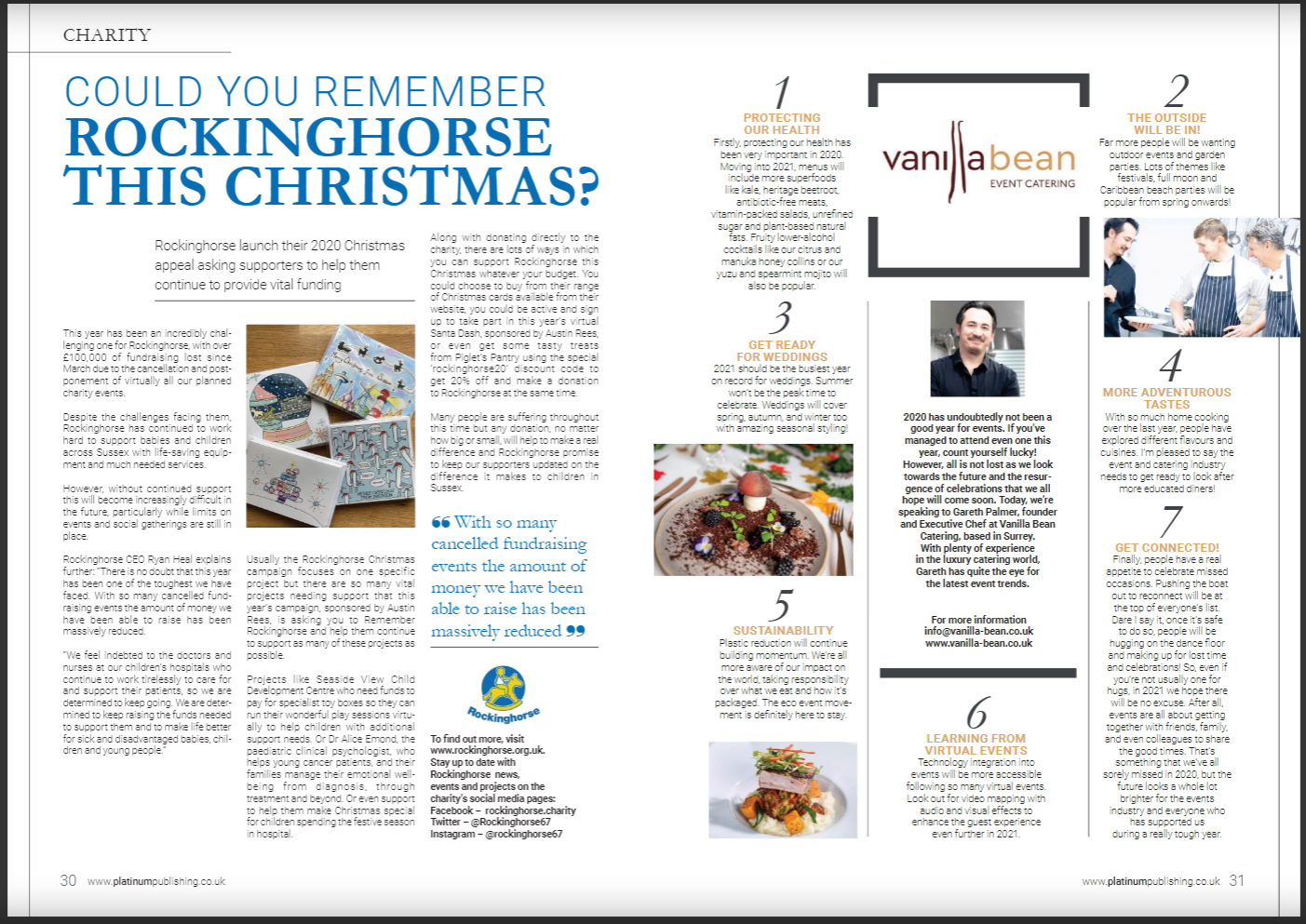 Share this Post