Delivered Social Working With Just Because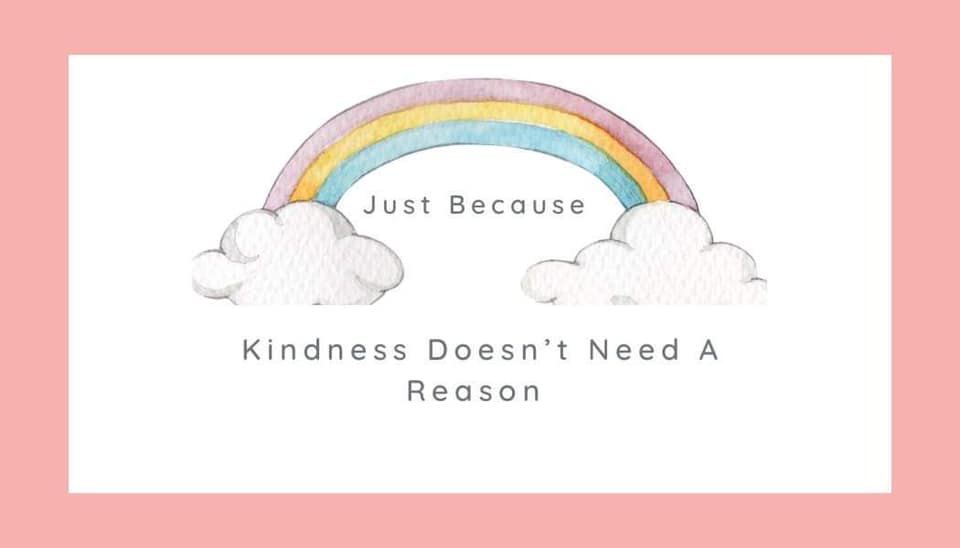 We are pleased to announce our latest Delivered Social Green project, working with Just Because on their first website! Find out more about the work we are doing with them here…
What is Just Because?
Just Because is a self-funded social initiative that supports local children and families in need through a variety of different projects.
The charity was launched in 2021 following on from the COVID-19 pandemic; Jana, the face behind Just Because, created the charity to bring her community together and support young children through these challenging times. Just Because focuses on Random Acts of Kindness or as they put it "Kindness Doesn't Need a Reason" – a child can be nominated to receive one mindfulness box, filled with arts and craft supplies to assist with their mental health and wellness.
It has been a challenging year for us all, but the pandemic has been especially unsettling for young children giving way to anxiety and depression. For parents, opening up the conversations surrounding these feelings can be difficult, and Just Because hope to bridge this gap with their mindfulness boxes.
You can find out more about Just Because and the work they do by visiting here. 
What are we doing with Just Because?
Delivered Social are proud to be supporting Just Because with a brand new website and social media campaign to promote the amazing work they do. Relying solely on donations from the public, it's essential they have a clear website showcasing how the community can join the cause. As we build up their social media presence and design this new professional website, Just Because will see an increase in awareness and receive an influx of support.
We know how hard the past year has been and we are always looking to support mental health initiatives as we know it can be a difficult conversation for many. The Delivered Social team are all very excited to be able to support this Random Act of Kindness initiative, supporting local children and families in need and showcasing the fantastic work this new non-profit does.
Get your
Free

Social Media Plan
More about Delivered Social Green
Are you involved in a non-profit or charity like Just Because? Does it need support with digital marketing? Then Delivered Social Green may be able to help! We set up this initiative as we are passionate about helping the community, whether local, national, or international. We believe that charities and non-profits should benefit from digital marketing services, but that they shouldn't have to pay for it. After all, this money is better spent elsewhere! So, we provide all of our Delivered Social Green services completely free of charge. From social media posts to websites, videos to creative design, we offer a full suite of services. We're really proud of the work we've already done to support charities and non-profits, and we would love for your organisation to be next!
You can find out more about us on the Delivered Social Green site here.
Finally, even if you're not a charity or other non-profit like Just Because, we can, of course, still offer you the full range of digital marketing services that you may need! Find out more about us here.
Share this Post