Results Driven Facebook Advertising Agency finally blows the lid on those pesky abbreviations business owners need to know.
Did you know that the acronym "AD" stands for "advertising" It's also known as "ad," which is short for advertisement? But there are other acronyms that are commonly used in advertising, and many people aren't aware of how they're actually spelt let alone what they actually mean.
It's fair to say clients sometimes think agencies use these abbreviations to confuse them during pitches and reports we thought we'd blow the lid on all the pesky abbreviations and terms we could think of.
Let's dive into agency advertising lingo, shall we?
BOP – Business Opportunity Planning
BOP stands for Business Opportunity Planning. It's a process that helps businesses identify opportunities to make money by selling products or services (and often highlights challenges with a social media strategy). These sessions are usually done within a team and help decide on campaign objectives, the strategy required and potential case studies that you might be able to use after a successful creative campaign.
CAC – Cost Per Acquisition
A CPA (Cost per Acquisition) is an advertiser's cost per conversion. This means that every time someone clicks on one of your ad campaigns, you pay the advertiser (in this case Facebook and Instagram) a certain amount of money. You can also pay each time someone makes a purchase through your ad (however on Facebook and Instagram this is not the case). Small businesses need to pay particular attention to this digital marketing KPI as it can often mean the make or break of a campaign.
CPC – Cost Per Click
If you're looking to advertise on Facebook, then you should know what these terms mean. They're not just used by advertisers; they're also used by marketers who use them as part of their own internal processes. Keeping a close eye on your cost per click and your ad spend will ensure a successful campaign, one that you can continue to optimise to provide results for both you and your customers.
CRO – Conversion Rate Optimisation
A/B testing is one of the most effective ways to improve conversion rates. It's a simple concept: split test two versions of an ad (or landing page) and sees which version performs better. This is done by randomly assigning users to either group.
FBP – Facebook Pixel
The "Facebook Pixel" is a web analytics service provided by Facebook. In January 2019. Most websites use these services to understand how visitors use their sites, including which campaigns generate the best results.
The Pixel is used to collect visitor activity and other data related to visitor usage on websites that use the social plugin. It's very helpful when developing a retargeting campaign.
Business owners know that Facebook advertising (or paid ads on Instagram, Google, Twitter or Instagram) is often seen as one of the quickest ways to generate traffic. Increasing leads and gaining customers for your business might be the goal but it can be expensive if you don't know what you are doing. Sure you can boost a post every now and again but realistically your business is probably looking at more for a sustainable advertising campaign.
Stuck on where to go next? Using a Facebook advertising agency to manage your campaign, like Delivered Social, is a great way to get started. An approved agency should be able to deliver you better results faster whilst keeping an all-important eye on what you are spending overall. Facebook and Instagram have training designed for digital agencies. Make sure when you are looking for an Instagram advertising or managed services agency you ask them if they are certified. Agencies can earn certifications from an associate level to a professional standard. If you are interested in working with an agency that can build your business a great campaign get in touch.
Later in this article, we'll talk about top tips when engaging an agency but if you'd like to skip ahead you can.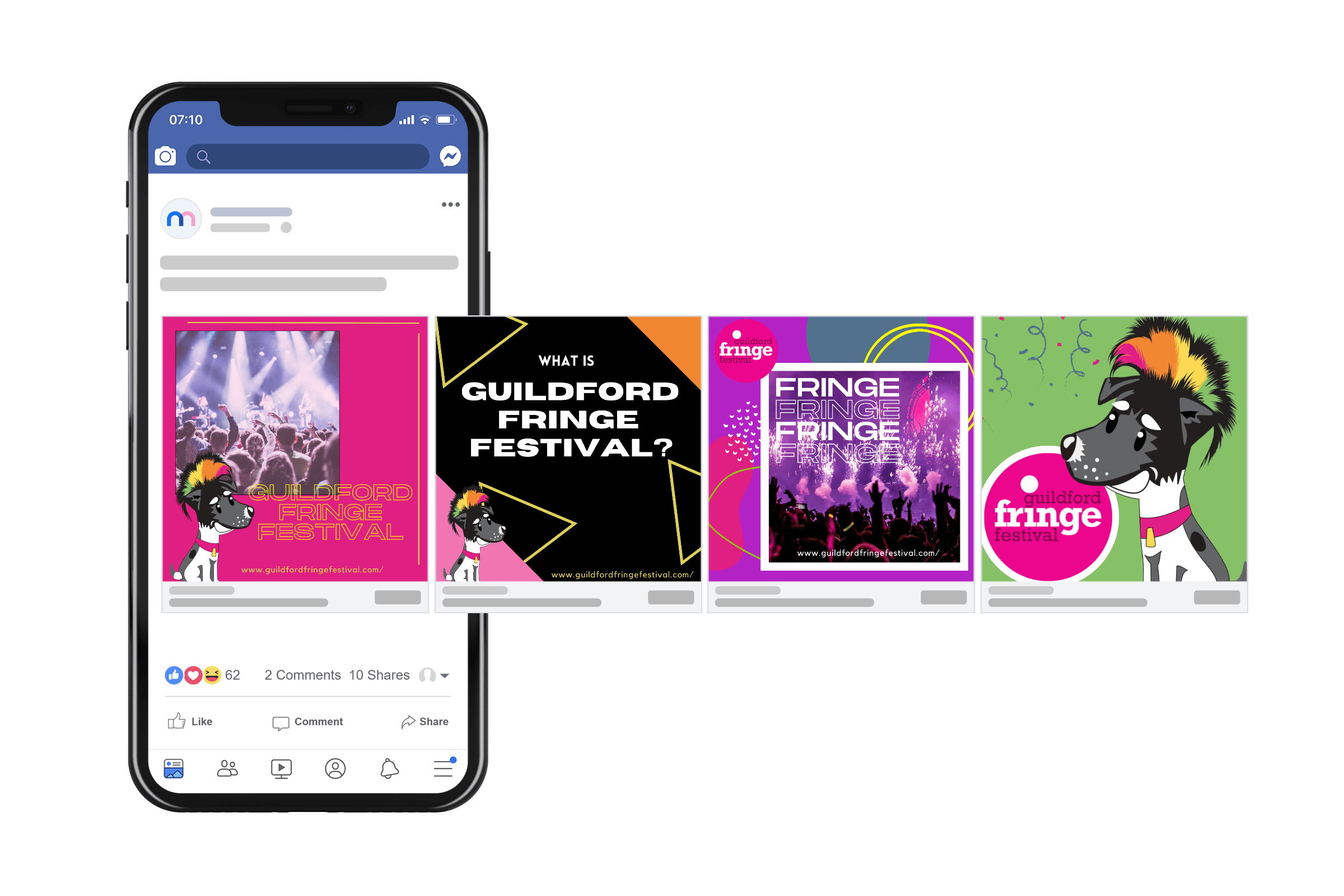 Some other Facebook abbreviations you might see along the way…
FAA – Facebook Advertising Agency
This one is a little less used but you will see it on cred decks sent to you by agencies. It's normally used to position the agency as a Facebook Ads specialist. Looking out for this might just help you get some better results when you engage in a Facebook business campaign.
Ad spend
Ad spend is usually the amount you are putting into the campaign. This ad spend can have a direct influence on your audience and targeting metrics. Remember that a Facebook marketing agency will usually charge a management fee when running your campaign. An important question to ask is if the marketing agencies' fees increase if and when the number of digital campaigns or creatives you run.
If you are not sure what a sensible ad spend is
Always check the fine print when you engage an agency.
Facebook Ads Optimisation
Facebook, Instagram and come to think of it any social media advertising campaign will eventually need optimisation. your advertising agency should be doing this as a matter of course for you when running your Facebook ad or digital marketing campaigns.
What's the purpose of optimisation? Simply put it's to help your brand account get better results, more leads and ultimately more clients by constantly reviewing the business data and looking at which areas you can scale and what you might need to pull back on. This is especially important when running e-commerce ads.
Agency Advertising top tips when running a Facebook Ad
Spending money on something you are not an expert on can be a daunting process. We've put together some top tips, thoughts and questions you might want to ask an agency before you sign any contracts.
Make sure your Facebook and Instagram ad campaigns are constantly reviewed ensuring that your business gets the best result possible.
Ask your agency to keep a close eye on conversions and be flexible on the strategy. At the end fo the day you need a solid lead generation campaign that delivers traffic to your website for a reasonable ROI (Return on Investment).
If you feel your digital campaigns are not working be flexible and create some additional media looks and video campaigns. Keep trying different campaign ideas until you find the one that works for you. Consider changing the account targeting until the marketing strategy works.
Remember Facebook advertising services can cost. Don't always look at the cheapest option as the way forward. Ask about credentials and balance that information along with the potential years of experience the marketing agency has before selecting which marketing agency you'd like to go with. They are just as keen on getting customers as you are so should be happy to share this information with you.
Check the Instagram advertising agency reviews on a platform like Google Reviews. It'll tell you who's happy with their marketing services and which clients might not be so happy. Small businesses take their reviews seriously as they really can promote their brand and help showcase the services and campaigns they are best at delivering.
What is their minimum term? Do they offer any guarantees (this is unlikely but sometimes it's worth asking the question).
Make sure you've got a great lead management service in place before you engage an advertising agency team. It's important that a targetted lead has a place to go.
A successful Facebook ads campaign depends on it.
Without a robust CRM, funnel or sales approach (sometimes it's all about picking up the phone right) it'll be harder to turn the audience into clients and ultimately generate more sales from your lead generation efforts. You could have the best-looking website in the world, the sharpest ad creatives that Google has ever seen and the best ad spend budget anyone has ever seen. Without follow up you risk losing clients, an increased ROI and a social campaign that's pretty hard to scale.
All of these tips apply when looking for a dedicated Google agency to work with also. Research the company you are planning on hiring.
Do they share success case studies? Do they have a case study page talking specifically about their paid results?
Does their creative approach fit your brands style?
Do they look like they can scale your business's ads and marketing strategy when are where you need to?
Do they openly discuss ROI on their website?
Can they help you target audiences on a different platform?
Have you checked their reviews on websites like Bark, TrustPilot and Google?
Are you looking for help with a digital marketing campaign? Want to start Facebook advertising but don't know where to start. Ready to employ the services of a digital marketing agency to keep an eye on that all-important ad spend and partner up with a company that is dedicated to generating paid leads for your business? Get in touch with our team today or book into a social clinic for some free advice.