How To Find Instagram Influencers UK Guide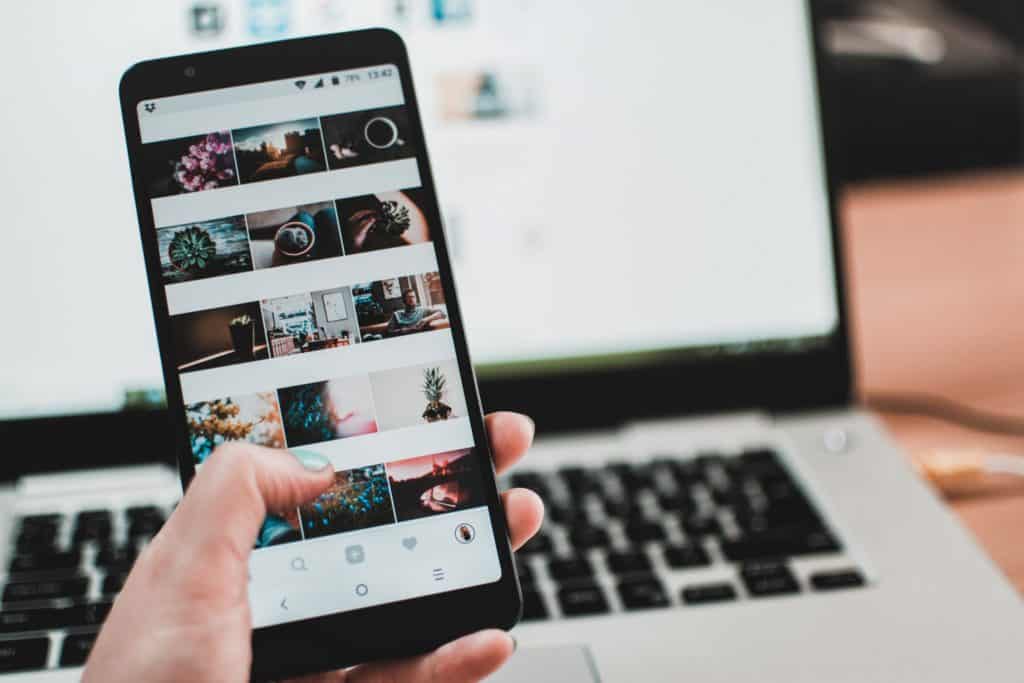 You've probably heard all about the power of influencers in your marketing strategy. More and more businesses are choosing to use them, with great results. We usually find influencers on Instagram to be the most successful. It's usually an influencer's favourite platform to use, thanks to its visual platform and the ability to post fun stories. So, you want to use Instagram influencers, but you're not sure how to find an influencer who's perfect for your needs. That's where our handy guide comes in. So, read on for our guide on how to find Instagram influencers! Already know what an influencer is? Skip ahead to How to choose an influencer!
How To Find Instagram Influencers UK Guide: What exactly is an influencer?
An influencer is someone who has a large presence on social media, with a decent-sized group of loyal followers. They will often be influencers in a specific niche. This could be fashion, beauty, travel, technology- pretty much everything! Whatever your product or service is, there's bound to be influencers who work in your niche. Influencers with a significant following often make it their job, making money from advertisements and promotions with brands just like yours.
However, many smaller influencers do it as a hobby or part-time job, earning less money or doing promotions on a gifted basis (where you send them your product for free, and in exchange, they post about it to their followers). Influencers operate on basically every platform, including Instagram, Facebook, YouTube, and their own personal blogs and websites.
Macro or Micro-Influencers
Those with around 1k to 100k followers are classed as micro-influencers. These can be great for smaller brands that are just initially trying to build a client base but need a bit of a push in the right direction.
Anything above 100k followers will usually come in at a much higher price point but is often utilised by big brands to drive trust, build an even bigger reputation and become associated with some of the biggest names in the industry.
Why Instagram?
Instagram is the most popular platform for many influencers to use. This is for a number of reasons. Firstly, it is a very visual platform. Users can post up to ten photos at a time to be displayed in their follower's feeds. There is also no small word limit on captions like there is on Twitter. So, Instagram feeds often become like mini-blogs, with influencers sharing their thoughts on the post in long, full sentences.
Furthermore, Instagram has lots of great extra features. One of these is Instagram Stories, where users can post videos and photos that last for only 24 hours. Many choose to be more informal on Instagram Stories and share things such as Q&As and polls. There is also IGTV, where users can post longer videos for their followers to view. When researching how to find Instagram influencers, you will often see that they use most of the features of the platform. It's easy to use, and the visual elements mean that they can share photos of the products they are talking about, alongside their thoughts.
Get your
Free

Social Media Plan
As mentioned, other social media platforms are home to plenty of influencers. But, Instagram tends to be the most popular with UK influencers, which is why we are recommending it in our How To Find Influencers UK Guide.
How to choose an influencer to approach on Instagram
Once you've decided that you'd like to find influencers on Instagram to work with, there's the matter of choosing which ones to approach. There are a few ways to do this. Firstly, the search function is probably the easiest way. Instead of searching for a particular influencer's name, we would recommend searching through hashtags that they might be using on their posts. For example, if your product is aimed at parents, some hashtags you could browse would be #parenting #family #children #kids, and so on. Each hashtag should throw up plenty of posts for you to browse!
Check their profiles
If you've found some posts you like the look of, the next step is to check the profiles of the influencers. Some things to bear in mind include follower count, location, and content. While follower count isn't everything- even 'micro-influencers' can have a loyal following who trusts their opinion- profiles with more followers will often require payment for their posts. So, if you have little or no budget, it's probably best to stick to influencers with 10k followers or less.
Next, make sure to check their location. Our guide is called How To Find Instagram Influencers: UK Guide, so you're probably based in the UK too. So, make sure that the influencers you are considering aren't based abroad, or their audience is likely to not be interested in your UK-based products! Finally, be sure to double-check their content before you approach them! Make sure they don't post anything that could be considered offensive, or posts that don't align with your brand and values.
Some other places to find influencers on Instagram is to check who regularly likes, comments, and follows the influencers that you like the look of. Often, their friends will also be influencers with a similar niche that you could approach! Or, consider using other social media networks. For example, a simple post on Twitter stating that you are looking for influencers for X campaign on Instagram, with hashtags such as #PRrequest or #influencerswanted, will often bring influencers to your door! Many use other platforms to find work, even if they do most of their posts on Instagram. Also, when looking to find influencers, UK influencers can be found on apps and platforms such as Tribe, Upfluence, and AspireIQ as well.
How to approach them
The next step in our How To Find Instagram Influencers: UK Guide is approaching them. Now you've found some influencers that you'd like to work with, how do you approach them with your offer of collaboration? There are several ways you can do this, depending on the influencer. One of the easiest ways is to DM them on Instagram directly. Make sure to do it from your business account in order to seem the most professional and legitimate. Send them a polite message, following most of the conventions of an email. For example, don't use too many slang terms or emojis!
However, bear in mind that some influencers do not like it when businesses DM them with an offer of work. So, if they have an email address in their Instagram bio, we recommend that you contact them through this instead. Others may have an agency who deal with their work inquiries. If that's the case, then email them asking to work with their client, instead of the influencer themselves.
Approaching influencers you've found on Instagram: what else to consider
One thing to bear in mind is that you should never directly comment under an influencer's Instagram post asking to collaborate! This is a common thing that spambots do. So, if you do the same, you will not look like a genuine company. Also, lots of influencers get quite a few requests for collaborations- so they have to turn down some! This could be for various reasons, including payment terms, or perhaps they just don't LOVE the product. Be prepared for them to say no, and always have a backup of more than one influencer that you would like to work with. Don't be disheartened. After all, you want to work with influencers who genuinely like what you offer!
Remember to always be polite and professional, and show a genuine interest in the influencer and their work yourself. One way to do this is by liking and posting genuine comments on their posts for a few weeks before and after you contact them, so they know that you've put the effort in to connect with them because you really do like their content.
What's next?
You've initially approached your influencer and hopefully, they're interested in working with you! Now, you need to decide exactly what you want the terms to be. Again, bear in mind whether your influencer is likely to want payment. Most micro-influencers, with a few thousand followers, will usually be happy to post on a gifted basis, or for a small fee. However, if your influencer has more followers, payment will probably be required. The amount that they charge will be based on how many followers they have. We recommend that you start small, especially if your budget is not very high or you're still unsure how much influencers usually charge.
Next, you need to decide what you want them to post. The best results in terms of engagement on their posts and for your brand is to allow the influencer creative control over the posts. They know their audience and what they will enjoy best, after all. You can still request to view the post before it goes out if you have any concerns. However, by choosing influencers that align well with your brand, this shouldn't be too much of an issue.
Other options
If you prefer, you may be able to dictate what the influencer posts in terms of images and text. But, bear in mind that not all influencers will be open to this as it tends to be seen as less genuine by their followers. Another option, that is often cheaper, is for the influencer to simply share one of your own posts to their network. This often works best if they share it on their Instagram stories. Although, this is another thing that not all influencers will do.
You also need to choose what form the posts will take. Would you like a feed post, Instagram Story, or maybe an IGTV? Is it a one-off post, or would you like to strike up a relationship with the influencer so they post about you more regularly? Bear in mind that if your influencer is charging a fee, the more you ask them to do, the more they will charge. And if it is gifted, there may be a limit to what your influencer is willing to do without payment. Remember to stay friendly and polite, and you should be able to come up with a contract that benefits both parties!
How To Find Instagram Influencers UK Guide: Other things to consider
So we've covered the basics. But is there anything else you need to know? Each influencer and business is different, but there are a few things you might want to think about. For example, if you are running a gifted collaboration with an Instagram influencer, you are less likely to have any control over it So, be prepared that they may give a negative review! This is why you may want to consider a paid campaign where you will have more control.
Also, make sure that once you have worked with your chosen influencer, you keep the relationship going! Keep liking and commenting on their posts and showing the support. You could even check in a few weeks down the line to see how they're getting on with your products. By continuing to show an interest in them and their work, they are far more likely to want to work with you again down the line.
We hope that our How To Find Influencers: UK Guide has helped! The basic principles are the same wherever you're located, just switch out the locations for wherever you are!
Want to learn more about influencer marketing? Check out these blog posts:
Need some more help and advice with anything digital? Why not pop in for a FREE Social Clinic with us? We're more than happy to help you with any of your digital needs. Find a time to suit you here. In the meantime why not check out some of our other blogs such as this one.
Share this Post